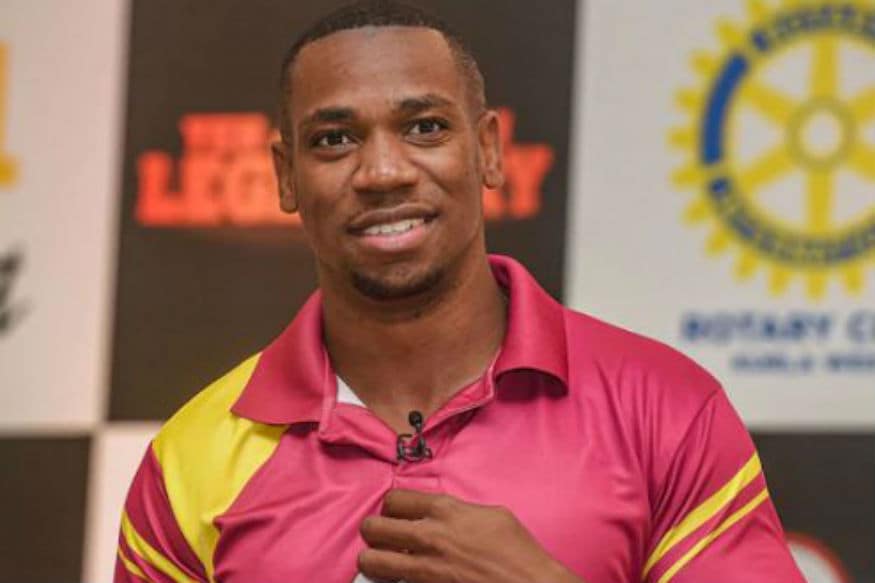 Jamaican sprinter Yohan Blake, who is the second fastest man in the world after compatriot Usain Bolt has said he is looking forward to playing a few games of cricket in India when he visits the country once again prior to the 2020 Tokyo Olympics.
Blake was speaking at an event in Mumbai promoting the Road Safety World Series, a T20 tournament to be played between Indian, Australian, South African, West Indian and Sri Lankan legends in February next year, and said that he always dreamed of playing professional cricket as a child.
"I'm looking forward to playing at least two cricket games in India before I go off to the Olympics in Tokyo," Blake told Firstpost.
"I'm sad that I didn't get to play cricket professionally at a young age. But to be the fastest man in the world currently and the second fastest man in the universe ever, that's something you can't…it's not easy. Cricket is basically all about form and batting. But running is all about speed, genetics… and speed."
It would certainly be a sight to watch Blake playing cricket. Considering his speed, it's safe to say he won't have trouble with the age old 'converting singles into doubles' bit!​