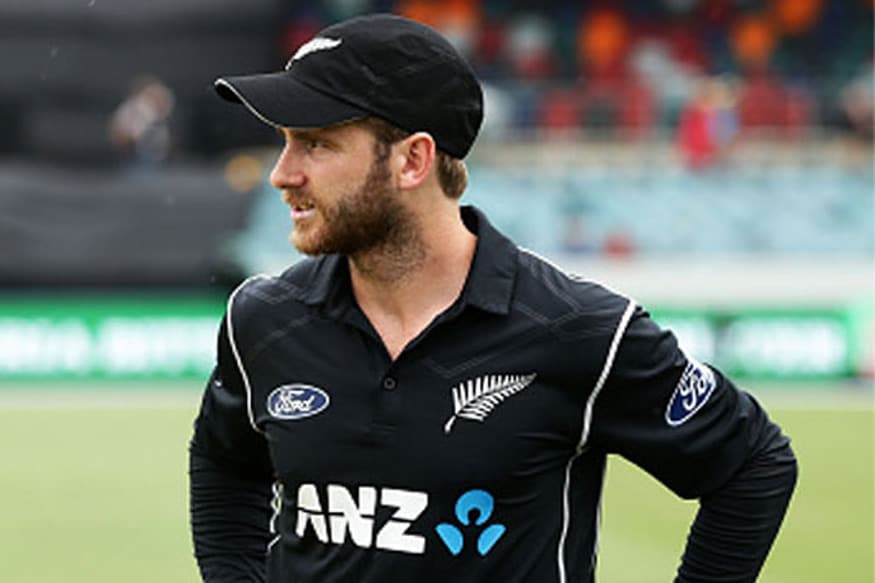 New Zealand captain Kane Williamson said that there were plenty of positives to look at despite his side suffering a narrow two-run loss in the opening Twenty20 International against Pakistan in Abu Dhabi on Wednesday.
"You could look at heaps of different parts to the game, whether that was bat or ball," he said. "There were a lot of positives to take out of it and we've seen in T20 cricket over here how clinical Pakistan are. It just means refining little bits of your game and it can make all the difference.
Pakistan showed just why they were the top-ranked side in the world as they recorded their seventh consecutive win in the format with the bowlers yet again defending a sub-par total. Mohammad Hafeez's 36-ball 45 and Sarfraz Ahmed's 26-ball 34 had taken the hosts to 150 in their 20 overs but Colin Munro's blistering 42-ball 58 kept the visitors on track.
However, once the opener was dismissed a middle-order collapse ensued with the Pakistan spinners tightening the leash as New Zealand slipped from 79/1 to 89/4.
Ross Taylor tried his best to revive the chase with a 26-ball 42* but with six needed off the last ball to take the game into a Super Over, the experienced campaigner could only manage a four off pacer Shaheen Afridi.
Williamson was effusive in praise of Munro but said that his side will have to correct their errors and come up with a better show in the games to follow.
"Colin [Munro] played beautifully and got a few away, and gave us a really good power play," said the New Zealand captain. "Then, in those middle phases, spin over here can be quite challenging and you do have to soak up those dot balls.
"It was a good game of cricket. Pakistan deserved to win, but we need to learn and move on quickly."
Munro, who has made quite a name for himself in franchise cricket over the past few months continued his rich vein of form with a swashbuckling half-century. He hit six fours and three sixes during his knock but his wicket gave Pakistan just the opening they were looking for.
"I lost my wicket and then Kane got out, sort of like a bang-bang, and after the Powerplay, their spinners came on and squeezed," said Munro after the game. "You've got to give them credit.
"They bowled really well, they know these conditions really well and it suited them a little bit tonight, and we just got outplayed, I reckon.
"It was a pretty even game and we didn't really lose our way anywhere, I don't think. They just bowled really well, and we just couldn't capitalise through the middle there."
Pakistan captain Sarfraz Ahmed lauded the efforts of his bowlers after they once again successfully defended a total in the 145-155 run bracket. "Credit to the bowlers. Conditions were tough. There was a collapse in our batting. But we knew if we got 150, our bowlers can defend it," he said.
"Hafeez is in good form, even I scored a few which helped the team. New Zealand is a tough team. They scored 50 in the Power Play but we knew we could pull it back. There was dew today. We'll have to to see how it factors in the coming games."