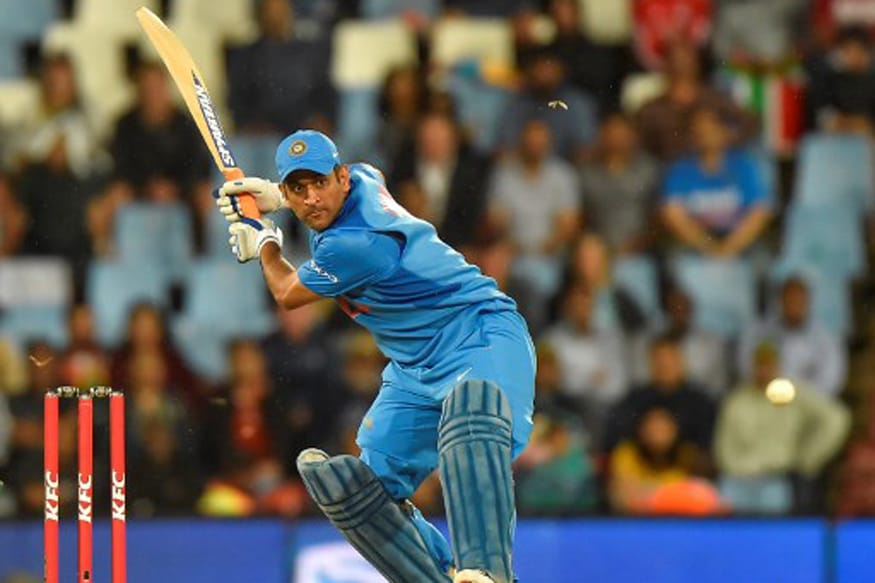 It does not come as a surprise that MS Dhoni is not selected for the upcoming T20I home series against South Africa in September.
Dhoni last played a T20I match for India on the 27th of February, 2019 and was not a part of the squad that swept the series against the West Indies in the United States and Caribbean.
It is intriguing that while Dhoni has had a phenomenal IPL career, he has a very modest record in T20 Internationals.
Dhoni in IPL
In 143 innings for Chennai Super Kings (CSK) in the IPL, Dhoni averages 44.34 - the highest for the franchise - at a strike rate of 140.03. His Actual Average (runs per innings) is 26.98. He has 21 fifties and his hit 264 boundaries and 179 sixes. This means he hits 1.85 boundaries and 1.25 sixes every innings.
No one except Raina has scored more runs for CSK than Dhoni (3858). No one except Albie Morkel and Shane Watson has a better strike rate.
Dhoni captained CSK to the title in 2010, 2011 and 2018. They were runners-up in 2008, 2012, 2013, 2015 and 2019. He also took them to victory in the Champions League in 2010 and 2014 – making it the most successful IPL side not only in India but in the world.
Dhoni has been remarkably consistent in the IPL. In eight out of the 12 editions, he has averaged above 40 (he played two editions – 2016 and 2017 for Rising Pune SuperGiants). He peaked this year (2019) topping the average charts scoring at 83.2 runs per dismissal. He had topped the charts in the last season too with an average of 75.83. He has also scored at a rate of above 130 per hundred balls in eight editions.
But surprisingly, Dhoni has not replicated his success in domestic T20 cricket when he has represented India in the format.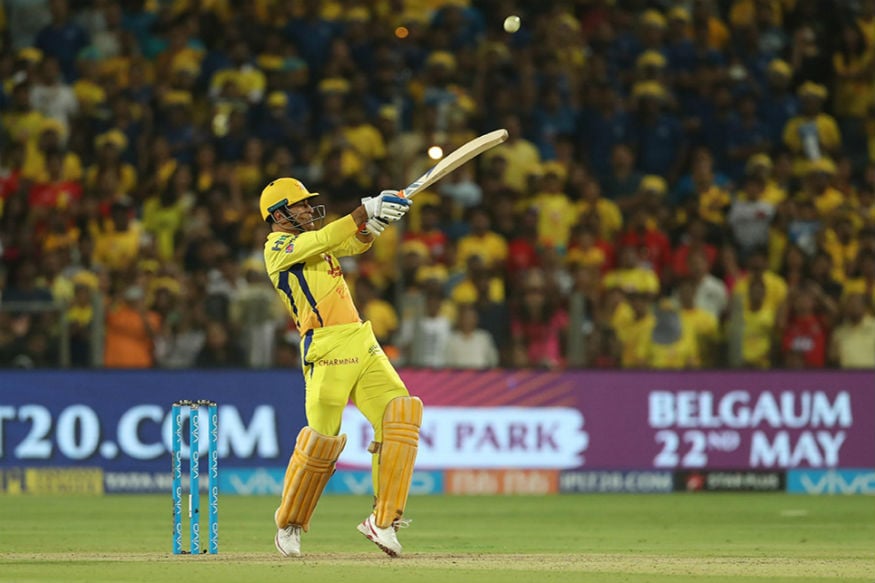 (BCCI)
Dhoni in T20Is
OVERALL RECORD:
Dhoni has scored 1617 runs at an average of 37.6 and strike rate of 126.13 from 85 T20I innings.
At first glance, it seems to be a decent record. But we need to dissect these numbers to get a clearer picture.
What immediately stands out is his lack of fifties when playing for India. Dhoni has batted at Number 5 and 6 in a majority 58 innings and has often come out to bat with not many deliveries remaining in the innings – but still only two fifties in 85 innings – is a poor record. The lack of fifties are not only a function of the number of deliveries he has faced but also of his slow scoring rate.
Dhoni has 18 scores of 30 or more from 85 innings – which means he scores 30-plus every 4.72 innings when playing for India. This also means that in 67 innings he has scored below 30 – not good enough.
Dhoni's average also gets a boost courtesy his 42 not outs in 85 innings. While it may be argued that Dhoni has put a price on his wicket, the fact that he hasn't been able to score more runs or at a faster rate, makes that argument weak.
Dhoni's Actual Average is only 19.02 (runs/innings) – almost 8 runs per innings less than his corresponding average in the IPL.
Dhoni has scored just 116 boundaries and 52 sixes in T20Is. This translates to 1.36 boundary per T20 inning and 1.63 innings for every six.
Thus, there is a big contrast in his boundary and six-hitting prowess when he plays for CSK and when he plays for India.
In T20Is, Dhoni has been slow getting off the mark, played a large percentage of dot balls and then found it difficult to increase the tempo at the death.
Dhoni has batted at Number 5 and 6 for a majority of his T20I career – 58 innings. Let us compare him to other batsmen during his career who have primarily batted at Number 5 and 6.
COMPARISON AT 5 AND 6
There are 36 batsmen who have scored at least 300 runs in T20I cricket from Number 5 and 6 during Dhoni's career.
Dhoni's Actual Average of 19.09 is the 23rd lowest on this list.
His Strike Rate of 118.9 is also amongst the lowest – only eight batsmen have a worse scoring rate.
He is at number 28 when it comes to boundaries per innings (fours and sixes combined; 1.95)
His ability to hit sixes is the ninth-worst amongst these 36 batsmen – 34 sixes in 58 innings.
NOT A MATCH-WINNER FOR INDIA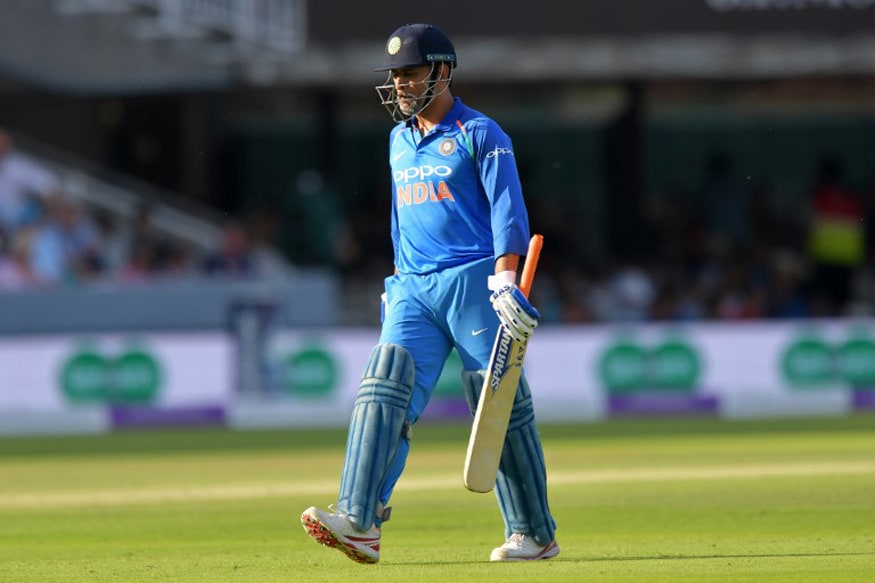 (AFP)
Dhoni has not been the great match-winner for India in T20 cricket as he is in ODIs. Or as he was for CSK in the IPL.
He has crossed 25 in 24 out of 85 innings. But India has only won 8 such matches.
Thus it is not surprising that he has not won any Man of the Match Award in T20I cricket for India.
Kohli, Rohit, Raina, Yuvraj and even Dhawan have been bigger match-winners with the bat for India during Dhoni's career.
THE STRIKE RATE ISSUE
This has been Dhoni's Achilles Heel in T20I cricket.
Amongst all batsmen who have batted in at least 20 innings since his debut, Dhoni's strike rate of 127.09 places him at number 76 (out of 184 such batsmen).
From Number 5 and 6, Dhoni has a career strike rate of 118.9.
The world standard (for batting position 5 and 6) during Dhoni's career is 119.02.
This means that Dhoni has scored his runs at a rate marginally lower than the world norm during his career.
Overall, Dhoni's Strike Rate divides his T20I career into two distinct halves.
Dhoni scored 772 runs at an average of 32.16 (Actual Average 19.3) and a strike rate of 114.88 in 40 innings from his debut till the end of 2013. He had no fifties during this period. His boundary/innings ratio was 1.33 and he hit one six every two innings. The world standard of strike rate during this period was 117.27. This means that Dhoni fell short of the average rate of scoring even during the first half of his career.
He had a strike rate of 130.40 in 2007 (7 innings). 2009 was particularly bad when the scoring rate fell to 101.09 in 10 innings. It soared to 149.12 in 2010 but in only 5 innings. It fell to 86.66 (3 innings) in 2011 and was at a modest 125.82 in 2012 (12 innings).
Let us contrast this with post 2014.
Dhoni has scored 845 runs at an average of 44.47 and a strike rate of 138.52 in this time-frame. He has two fifties and has scored 1.4 boundaries every innings and hit a six every 1.41 innings – thus we see a clear increase in his rate of hitting sixes post 2014. The world standard of strike rate during this period is 121.33. This means that Dhoni has actually scored approximately 17 runs per hundred balls more than the world standard – that is a phenomenal increase.
2016 and 2018 were the best for Dhoni in terms of strike rate – 149.68 and 155.69.
Dhoni's Dot-Ball percentage also decreased significantly by approximately 7% between the two periods.
Though Dhoni has made significant strides in his scoring rate in the last few years, questions still remain on his ability to clear the ropes.
Amongst all batsmen who have a strike rate of 130 and above since 2016 (min. 15 innings), Dhoni is amongst the bottom six in terms of frequency of sixes – a six every 1.41 innings.
DHONI THE CHASER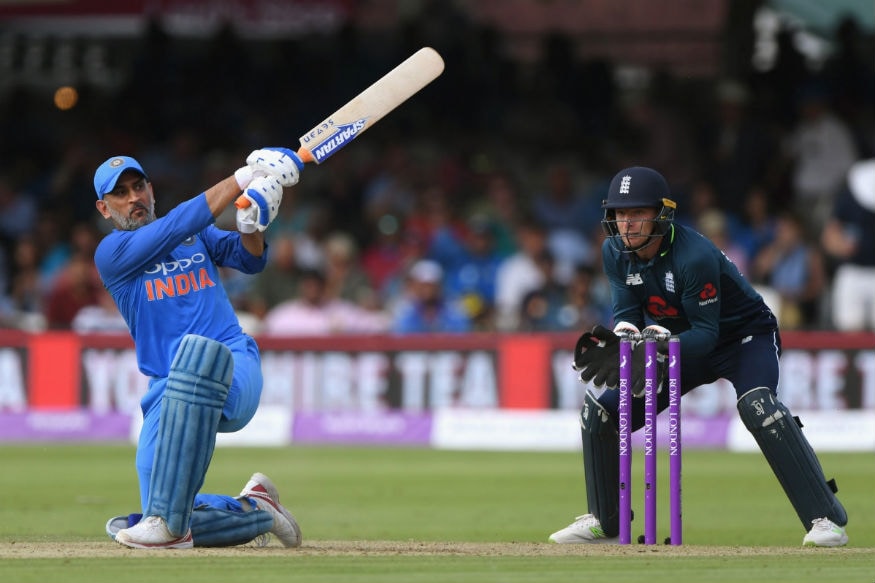 Twitter/ Star Sports
Only Virat Kohli (83.28) averages more than MS Dhoni (47.71) in chases for India.
But here again, the problem has been of strike rate. Dhoni's strike rate of 127.96 places him at Number 38 amongst the 94 batsmen who have scored at least 300 runs batting second in T20I cricket.
Dhoni's low scoring rate while chasing is a combination of two factors – low frequency of sixes and high dot ball percentage.
India have won just 7 matches where Dhoni has scored at least 20 while chasing.
Dhoni has been involved in 15 chases when India has lost the match. In 12 of these, his strike rate has been lower than the collective strike rate of the other batsmen. This is a staggering statistic!
What Dhoni the chaser achieved in ODI cricket, Dhoni the chaser has not been able to achieve in T20I cricket.
THE HIGHLIGHTS
Dhoni has produced a few cameos in T20I cricket though these have been far and few between.
Vs South Africa in Durban, WT20, 2007: Came out to bat at 61 for 4 and scored 45 in 33 balls. India won by 37 runs
Vs Australia in Durban, WT20, 2007, Semi-Final: 36 in 18 balls helping India to 188 for 5. India won by 15 runs
Vs Pakistan in Ahmedabad, 2012: 33 in 23 balls. India won by 11 runs
Vs South Africa in Colombo, WT20, 2012: 23 in 13 balls. India won by 1 run Vs Bangladesh in Dhaka, Asia Cup, Final, 2016: 20 in 6 balls. India won by 8 wickets
Dhoni captained India to victory in the inaugural edition of the WT20 in 2007. Under his leadership, India were also runners-up in the 2014 edition in Bangladesh.
Dhoni could not realize his full potential in T20I cricket. He had his moments but he could not match the same consistency and achieve the same success he did for CSK in IPL. One of the major reasons for this could be his batting position in domestic and international T20.
In the IPL he batted the majority at number 4 and 5 and was the most successful from these positions. He got more time to settle in and build an innings and then go helter-skelter at the death. When he did bat lower in the order in the IPL, his strike rate fell to 119.56 and 122.69 from Number 6 and 7.
He did not have this luxury when he played for India where a majority of innings came from 5 and 6. He came out to bat and had to go after the bowling from the start with no time to get his eye in – this was against his natural style of play and temperament. As a result, he was unable to up the ante in T20Is and meet the same success as in the IPL.
Dhoni's strike rate problem in T20I cricket has again come to haunt him in 2019 - he has struck at a rate of just 116.07 in 5 innings in the year.
It might well be the end of Dhoni for India in the format.