Mumbai: India start an intense five-Test tour of England on August 1 at Edgbaston. Indian teams have been touring England since 1932 with moderate success, having won just 6 of their 57 Tests in the country. However, some of those wins are among Indian cricket's most cherished moments. CricketNext takes a look back at India's most memorable victories on English soil:
Lord's – 2014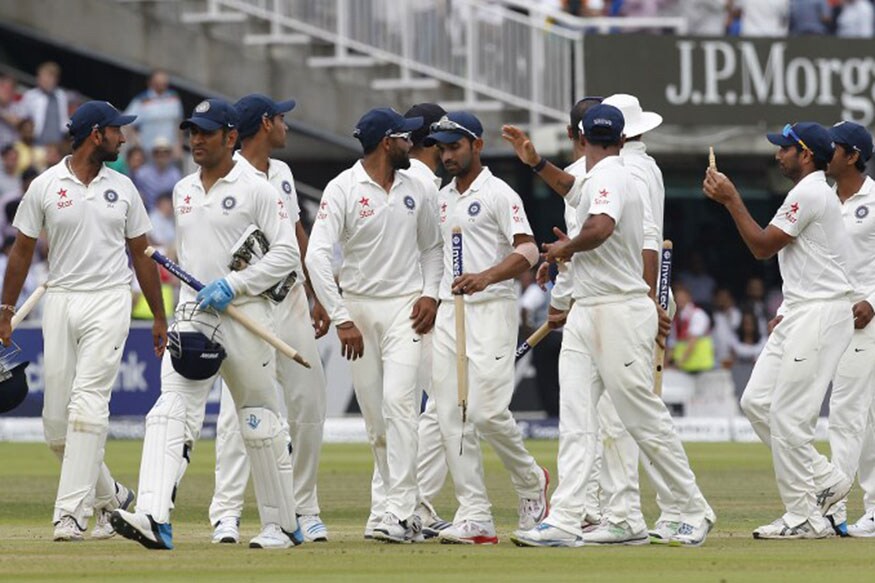 (Image Credit: AFP)
Though India had been thrashed on the previous tour in 2011, MS Dhoni's men had a positive start to the five-match series in 2014. A draw in Nottingham was followed up a victory at Lord's – an overseas Test win after more than three years.
Ajinkya Rahane and Gary Balance cancelled each other's centuries in the first innings, with the hosts finishing with a slender lead of 24 runs. England were firmly poised to set themselves a sub 250-target but valiant half-centuries by Ravindra Jadeja and Bhuvneshwar Kumar in the lower-order meant England had to repeat their first innings score of 319 to win the Test.
Ishant Sharma foiled the home side's effort with a hostile spell of short bowling, ending up with 7/74 – the best figures by an Indian bowler in England, as India marked their first Test victory at Lord's in 28 years.
Nottingham – 2007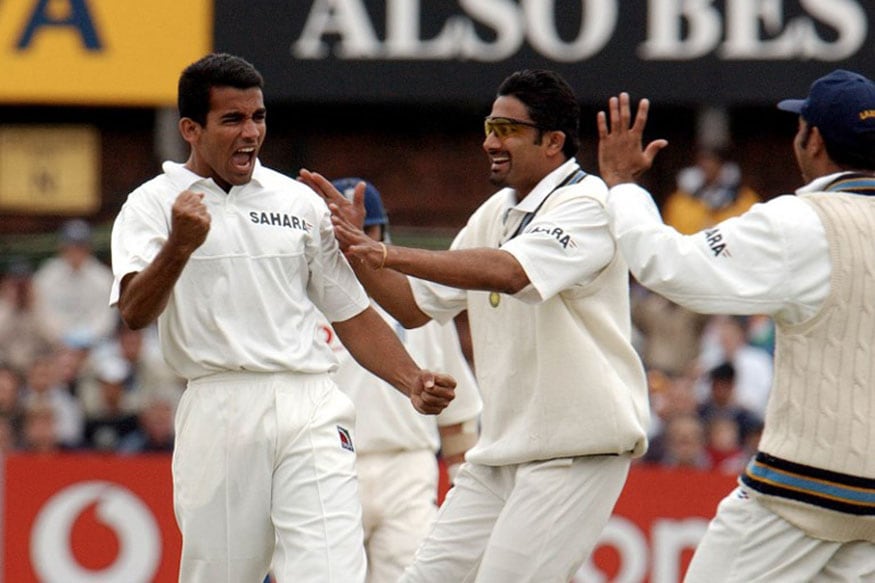 (Image Credit: AFP)
After escaping by the skin of their teeth in the first Test at Lord's, India staged a brilliant comeback to take the lead in the 2007 series, courtesy of a county seasoned Zaheer Khan and (bizarrely) jelly beans.
England were bowled out for just 198 after India elected to field, with the left-arm pacer picking up four wickets. In reply, five of India's top six scored half-centuries, going past England's score by 280 runs before being bowled out.
Khan came back with a vengeance to take five in the second innings after being 'insulted' by the English players leaving jelly beans at the crease while he was batting. England's resistance only lasted till Michael Vaughan's unlucky dismissal, managing to overcome India's lead by 72 runs. Chris Tremlett's fierce spell delivered three wickets on Day 5 but India eventually eased to the target with seven wickets to spare.
Headingley – 2002
(Image Credit: AFP)
The Headingley victory in 2002 is widely regarded as one of India's greatest overseas wins due to the big calls made by the team prior to the game. On a wicket with a tinge of green, overcast conditions and trailing by 1-0 in the four-match series, India captain Sourav Ganguly elected to bat first, much to the surprise of plenty.
What made the decision even more surprising was the bowling combination he had gone in with – two fast bowlers, two spinners and one medium-pace all-rounder. Eventually, every call panned out just as the captain hoped.
Sanjay Bangar and Rahul Dravid's defiance on Day 1, followed by Sachin Tendulkar and Sourav Ganguly's swift scoring on Day 2 gave the visitors their highest total in a Test against England – 628.
Led by their workhorse Anil Kumble, India bowled out the home side twice in the next two and a half days, for 273 and 309, with only Nasser Hussain managing to muster some resistance in the second innings. The leg-spinner finished with seven wickets in the game as India went on to level the series in the third Test, doing so by an innings and 46 runs - their first innings victory since 1977.
Lord's – 1986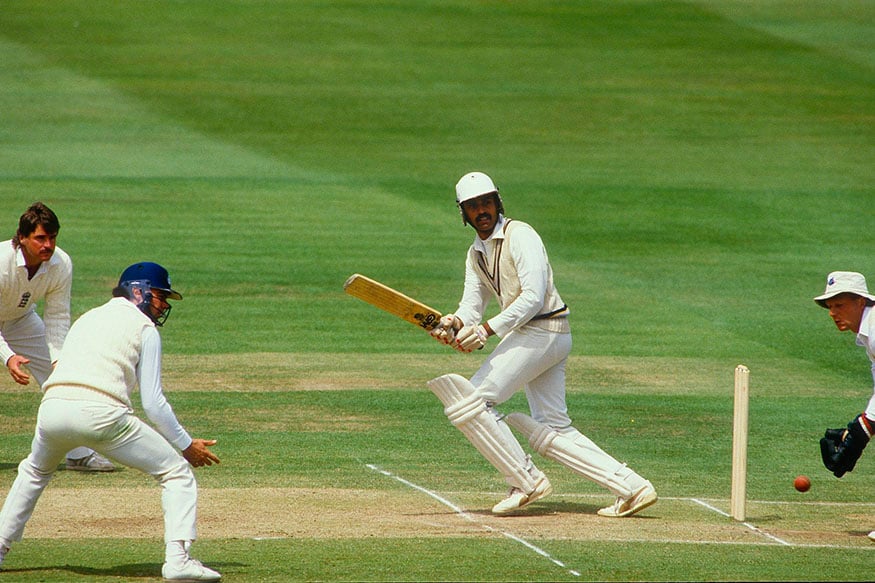 (Image Credit: ICC)
It took 54 years for India to register a Test victory against England at Lord's, and it came under the leadership of the man that led them to World Cup at the venue three years ago – Kapil Dev.
India produced a well-rounded performance through the five days. Chetan Sharma's five-wicket haul softened the impact of Graham Gooch's century to restrict the hosts to 294. Dilip Vengsarkar eteched his name on the Lord's Honours Board for the third time with a magnificent 126, guiding India to a first innings lead of 47 runs.
Inspiring spells from Kapil Dev and Maninder Singh skittled out the hosts for 180 by the end of Day 4, leaving India to chase 134 on the final day. The visitors lost five wickets but managed to complete the run-chase in 42 overs, with Kapil Dev famously smashing the winning runs with a six!
The Oval – 1971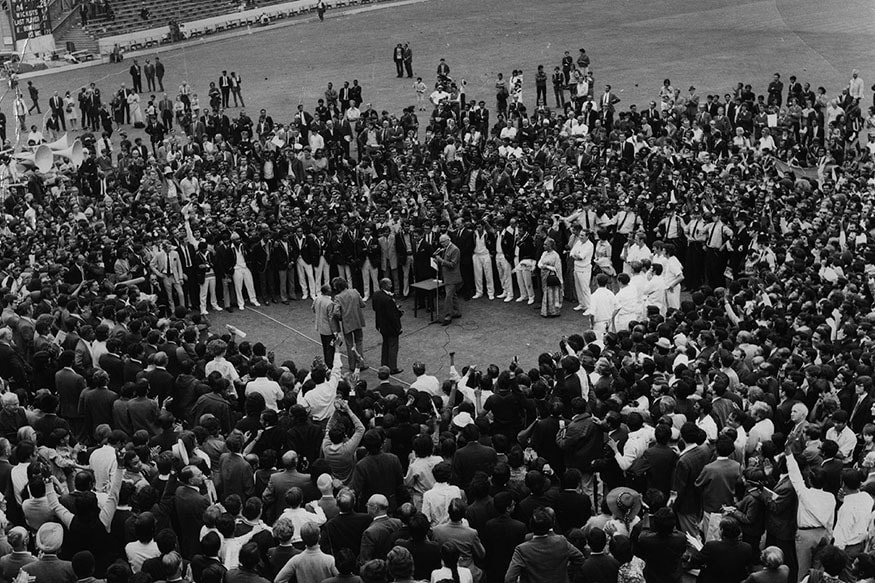 (Image Credit: Getty)
On 24th August 1971, after 15 losses and six draws, India registered their maiden Test win and also their first ever away series victory against England. However, the result looked unlikely midway into the game.
Despite half-centuries from Dilip Sardesai and Farokh Engineer, India conceded a 71-run lead in the first innings after getting bowled out for 284 in reply to England's 355. But the course of the match changed thanks to Bhagwath Chandrasekhar's heroics early on Day 4, as his spell of 6/38 swept away the hosts for just 101 in the second innings, leaving India 174 with a day and half left.
Sardesai and Captain Ajit Wadekar held fort after the early loss of the openers and Engineer, with Abid Ali alongside, brought India home on the final day to mark a historic moment in India's cricketing history.