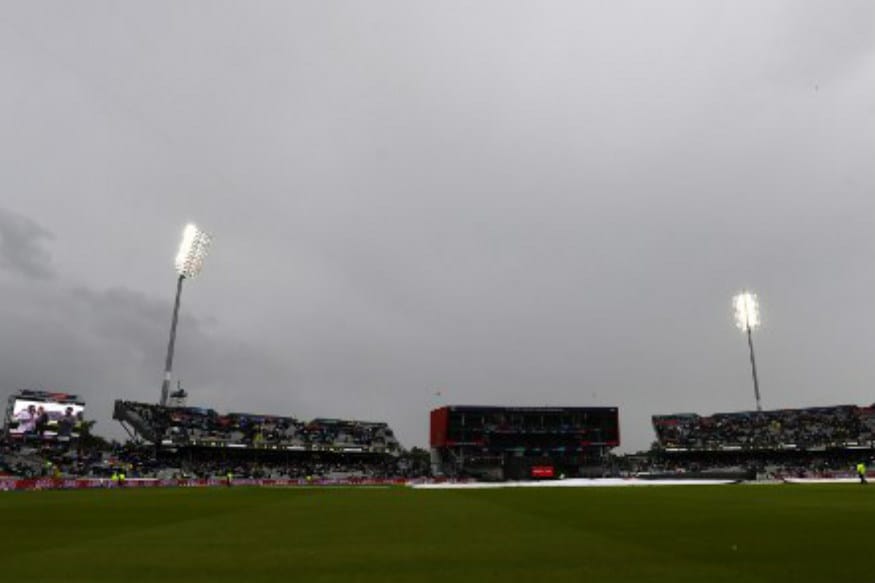 Two teams on two opposite ends of the spectrum will come face to face in match 29 of the ICC World Cup 2019 when the West Indies take on New Zealand at Old Trafford, Manchester on June 22 (Saturday).
West Indies are not yet out of the competition but they are hanging by a thread. They need to win against New Zealand, win big and hope most other permutations and combinations work their way.
New Zealand, on the other hand, are sitting pretty at the second spot with nine points, which includes four wins out of five games with the match against India being washed out.
The teams will play in Manchester where both recent games have favoured sides with the stronger batting units: India and England saw off Pakistan and Afghanistan, respectively, after piling on the runs.
The India-Pakistan match was a run-fest with the pitch offering very little assistance for the bowlers. Some early movement was there but after that initial phase, it turned out to be a flattrack.
Afghanistan, meanwhile, were absolutely hammered by England. Batting first, the hosts rode on skipper Eoin Morgan's century - that included a record 17 sixes to post 397-6. In response, Afghanistan managed 247-8.
Weather has also been a factor at Manchester but the forecast for Saturday largely looks clear.
New Zealand have so far defeated Sri Lanka, Bangladesh, Afghanistan and South Africa but their real test starts now as after West Indies, they will have three tough encounters against Pakistan, Australia and England, so stepping the foot away from the gas is not an option.