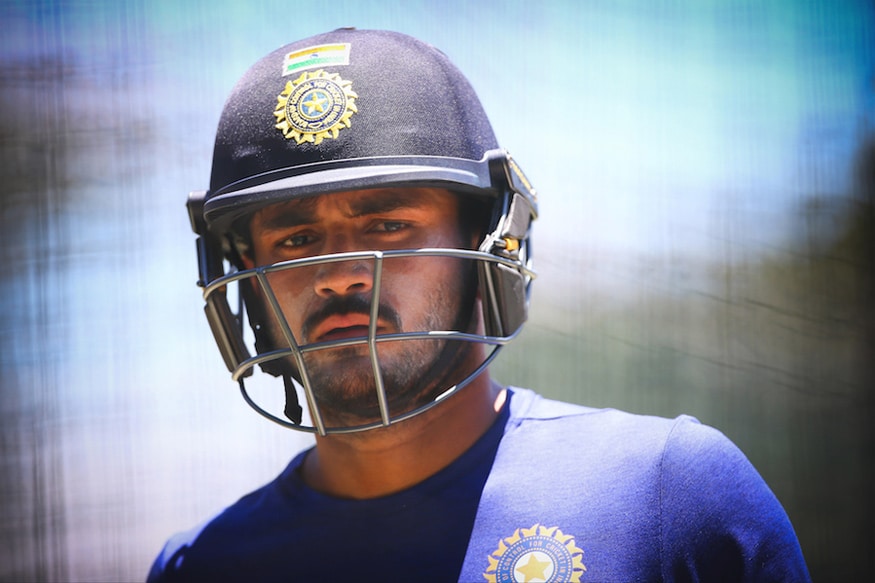 New Delhi: The Indians in the ongoing tour of South Africa have come up with some great performances that was instrumental in helping the team register a win in the Johannesburg Test, and then to a 5-1 victory in the ODI series.

The top-order batsmen and the bowlers did really well, and were responsible for India's success. The only area of concern was the misfiring middle-order. But what could have been a concern during the Test and ODI series, seems to have been somewhat rectified in the T20Is.

That has been largely possible because of batsman Manish Pandey, who has done really well in the first two T20Is, with unbeaten knocks of 29 and 79 respectively. With these two strong performances, Manish made a mark for himself and is a strong contender to seal the no. 5 spot in the limited-overs format. At least his numbers suggest so.

Manish has a very good record at this position and averages the highest among his peers to have batted in the same position, in a minimum of 5 matches in T20Is for India. He has scored 187 runs in 5 innings, at an average of 93.50, higher than the likes of Yuvraj Singh, MS Dhoni, Suresh Raina and Kedar Jadhav.




Not only that, Manish has scored 187 runs out of his 347 runs in T20Is batting at number 5.




Also, Manish boasts of a very good away record as compared to home record. He has scored 226 runs batting outside India in 7 innings at a strike rate of 133.72 and a balls/boundary rate of 8.05, which is slightly better than his numbers at home.




At home venues, he has scored 121 runs at a strike rate of 124.74 and a balls/boundary rate of 8.08. His strike rate away is 7.20% higher than that at home. This clearly means that a good performance in the T20Is, could get once again bring him back to the ODI setup, with Kedar Jadhav not being up to the mark.









First Published: February 24, 2018, 2:56 PM IST