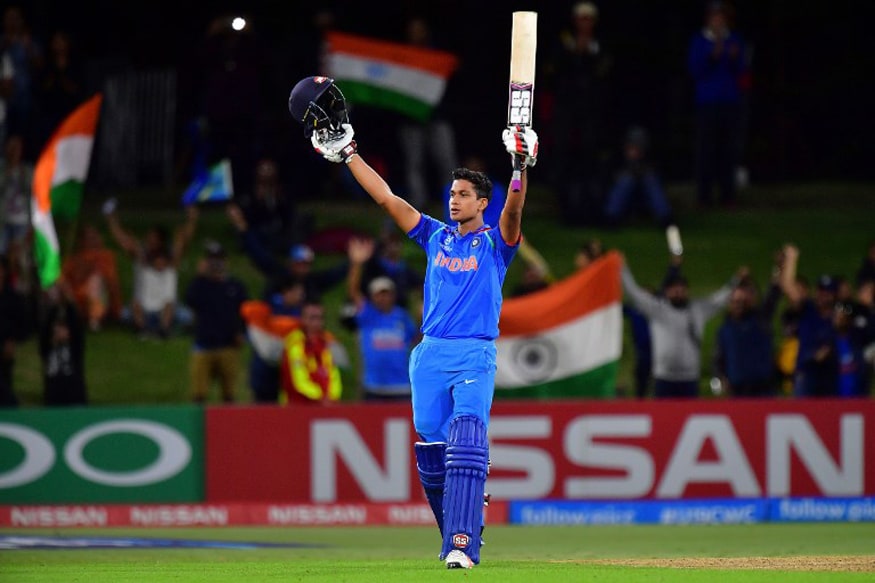 New Delhi: He is the toast of the town after his unbeaten 101 in the final of the U-19 World Cup against Australia helped India clinch their fourth title on Saturday. But coach Sanjay Bhardwaj is not amused. The man who has also coached the likes of former India opener Gautam Gambhir, Amit Mishra, U-19 World Cup winning skipper Unmukt Chand and rising star Nitish Rana says that Kalra always loved scoring big and on the grandest of stages.
Speaking to CricketNext, Bhardwaj said that speaking after the semi-final against Pakistan, he had just reminded his ward of his desire to score big hundreds right from the start of his cricketing career. And he feels that was enough to get the southpaw to tear into the Australian attack.
"These are young kids and when they are away from home and playing on such big stages, they need just a bit of motivation. All I did was reminded him of his U-14 days when he would tell me that just a 100 was not good enough for him. He would hit 150s even at that age and that continued for him even at the U-16 level. Some kids are born with the desire to shine on the big stage and take challenges. Kalra for me is one such player," he said.
Asked about how he feels now that two of his wards have scored a century in the final of the U-19 World Cup, Bhardwaj said: "Well funnily enough, I gave Kalra Unmukt's example. I told him that the reason Unmukt became a household name after the U-19 World Cup was not because he was the captain of the team that won the tournament. It was because he had scored a century in the final and that ensured that the media made him a household name.
"Let us be honest. If Kalra had hit a swashbuckling 75 off say 45 balls, how long would the media remember him? At most a couple of days. But this knock will ensure that he remains in the minds of cricket lovers for some time to come. After the kind of display put in by the likes of Prithvi Shaw, Shubman Gill and Kamlesh Nagarkoti, it was important that Kalra hit a big one on the biggest stage to show his true potential."
While Kalra has an IPL contract with Delhi Daredevils, the batsman is yet to find a place in the Delhi Ranji Trophy team. But Bhardwaj doesn't wish to get there for now.
"It is okay. He has shown everyone what he possesses and I am sure Delhi Daredevils would not have picked him if they did not see talent. Also, Rahul Dravid would not have backed him if he did not have the mettle. So, let us not talk about what could have happened or what should have happened. Let us look ahead and see what he can do with the foundation that he has laid with the opportunity given to him by the BCCI and Dravid," he signed off.