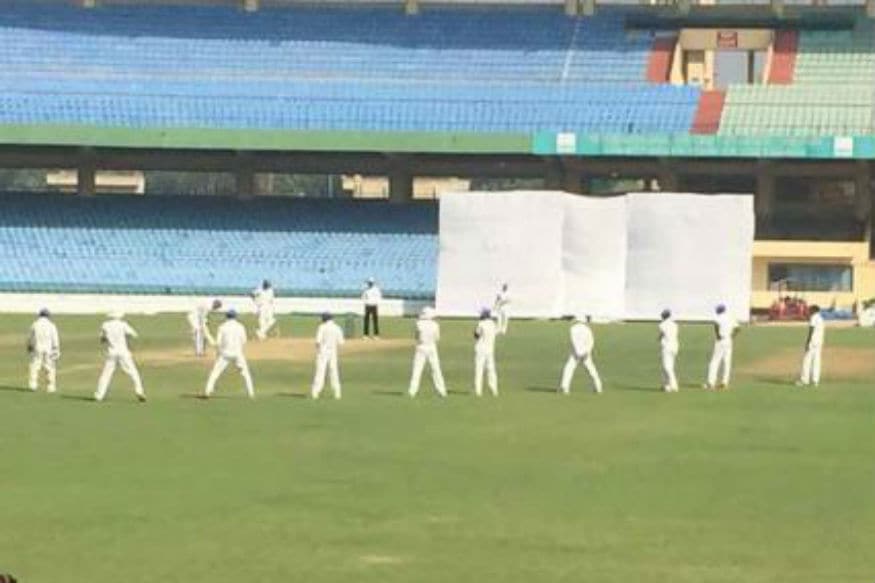 New Delhi: In a comical turn of events, Bengal captain Manoj Tiwary, placed nine fielders in the slips, during their Group D Ranji Trophy match against Chhattisgarh. It was after the Chhattisgarh side had lost it's 9-wickets while chasing Bengal's first innings total of 529, that Tiwary moved-in his fielders, to wrap the innings quickly.
Tiwary was soon rewarded for his shrewd and unusual thinking, as Chhattisgarh was bundled-out for for a mere 110 runs. The unfortunate batsman falling prey to this field placing was Pankaj Rao. After this, the team was invited to bat again, after Bengal enforced the follow-on. Bengal won this match by an innings and 160 runs.
This is not the first time that such offensive field-placings have grabbed the eyeballs. Way back in 1999, Aussie skipper had placed 9 slip fielders in an ODI against Zimbabwe. Also, in the CB Series in Australia in 2008, Adam Voges had placed eight close-in fielders to get the wicket of Ishant Sharma.