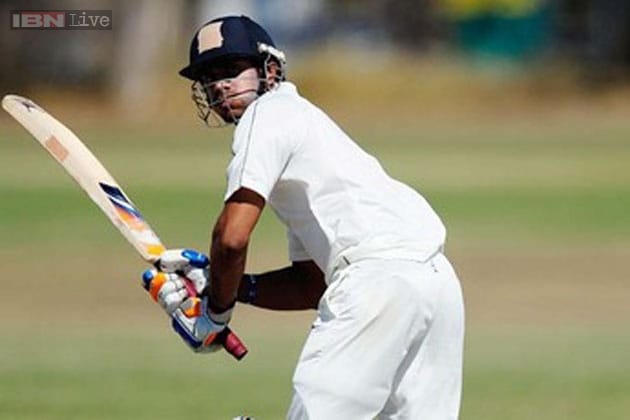 New Delhi: After a career-threatening knee injury that required two surgeries within days of each other, Manoj Tiwary is back from London and is ready to accept the fact that he won't be able to play for Bengal in the upcoming Ranji Trophy.
"You can't fight destiny. The doctor (Dr Andrew Williams) has told me specifically that a minimum of four months is required for rehabilitation and I have to take it from there on. Right now, I am just ready to take one day at a time. I just want to be fit before I can resume playing. I am not even thinking about coming back during the end stages of Ranji Trophy," 27-year-old Tiwary told PTI over phone from his Howrah residence.
"I am still on crutches but I have to do seven to eight physiotherapy drills every day. That's a part of my rehab programme. The doctor as well as the BCCI physio (Kamlesh) who was present there are happy with progress. But I have had a second surgery after there was internal bleeding post the first surgery. So it will certainly take time," Tiwary, who has played eight ODIs and three T20 Internationals apart from 65 first-class matches, explained.
He did admit that he was taken aback when a second surgery was needed. "After first surgery, one day, I went to washroom and felt unbearable pain in my knee. I went back to the doctor, who examined and found that there was a lot of internal bleeding. It needed another surgery to flush out that blood.
Dr Williams was relieved to find out that there was no infection which could have been career threatening." Asked if he felt frustrated by the number of times he has been injured at the important phase of his career, Tiwary gave a pragmatic reply. "I view it like this. A person whose leg has been amputed is having more trouble than me. There are people who have had more problems in their lives and careers than I have had," he said.
"I am blessed to have a life better than many. I should not complain. At least, I know that after a certain point of time, I will be able to walk and play the game I love." So how would he like to spend time in these few months that he will be off from cricket.
"I think my rehabilitation will take a lot of time but I would definitely like to spend some time with my wife (Sushmita). I would be taking her to Bangalore during the second phase of my rehab program and if the trainer and physio permits me, may be take a trip to Ooty or Kodaikanal as we haven't even had a proper honeymoon," Tiwary signed off.