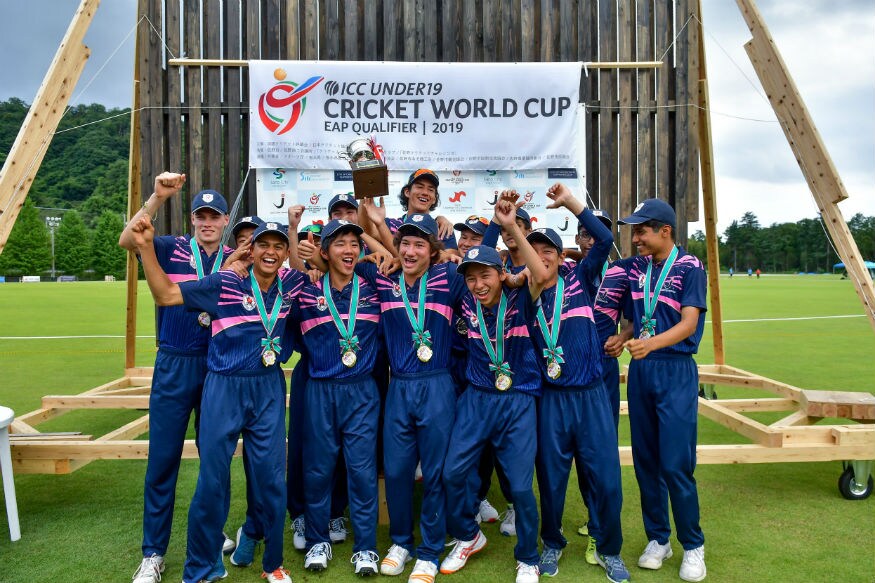 Japan's wicket-keeper batsman Marcus Thurgate will lead the side in the ICC U-19 World Cup 2020 to be held in South Africa.
This will be Japan's maiden appearance in any cricket world cup. The qualified for the U19 tournament as winners of the East Asia-Pacific Qualifier, which they also hosted.
Neel Date has been named vice-captain, while Shu Noguchi, who led his team to the domestic U19 title last month, has also been included in the side.
"It means a lot to be the first captain of a Japan team to participate in a global cricket event. It comes with a lot of pressure to show the world what we are capable of, but also excitement for our new era," Thurgate said in a release.
The team will be coached by Dhugal Bedingfield.
Japan have been drawn in the group that features New Zealand, India and Sri Lanka and they will thus have quite the mountain to climb should they want to make it through to the next round. Their opening match is against New Zealand on 18 January in Potchefstroom.
Squad: Marcus Thurgate (c), Max Clements, Tushar Chaturvedi, Neel Date (vc), Kento Ota-Dobell, Ishaan Fartyal, Sora Ichiki, Leon Mehlig, Masato Morita, Shu Noguchi, Yugandhar Retharekar, Debashish Sahoo, Reiji Suto, Kazumasa Takahashi, Ashley Thurgate.