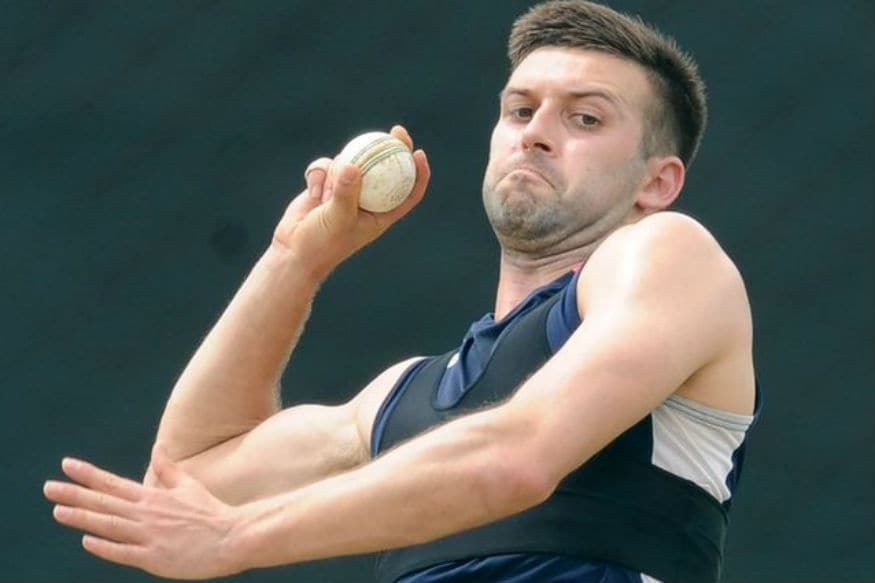 With the ICC Men's World Cup less than seven months away, the injury-prone England bowler Mark Wood believes his chances of making the final squad will be a race against time. Wood is currently in Sri Lanka with the national team and will be looking to make a mark when he plays his 35th ODI on Tuesday in Colombo.
Wood admits that there is a lot of competition among the bowlers and says that he is competing against four pacers for one spot.
"In my mind, there's one spot in the squad for five of us," Wood said ahead of the fifth ODI against the Lankans. "Liam Plunkett is going to play: he's been our best bowler for a while. Chris Woakes has been so consistent. He is a great bowler and he is going to take the new ball. And Ben Stokes balances the team.
"So you've got one spot between me, Tom Curran, who feels he has got his slower ball back, Olly Stone, who bowls rockets and is ahead of me at the moment, Sam Curran, who can bat, and David Willey, who had a good summer. We're all probably vying for that one spot."
In a bid to make a strong case for himself, Wood said that he had added more variations to his repertoire and hopes that will give him an edge over the competition.
"I've managed to swing the new ball out here so that has been a plus," Wood said. "And I have been trying to work on a few new slower balls. I feel I can get better with a few slower balls. But I'm against the clock a little bit. Everyone is fighting for that one spot so it is not like I can keep working on a slower ball for the next three years.
"Some of the net sessions have been pretty hairy as all the bowlers have been charging in trying to get a spot in the side. I've just got to prove myself and get better. And if I can do that, hopefully I should get my spot back."
After the Sri Lanka series, England will play another five ODIs against West Indies in the Caribbean before the squad for the World Cup is announced. Wood, hence will have limited chances to impress the selectors.
"It can be frustrating when you are just on the outside with a World Cup around the corner," the 28-year-old noted. "I'd be lying if I said I didn't have one eye on that.
"I know that, if I don't do well here, I am one tour away from not making that World Cup squad. And that's something we've been building up to for over four years. Ever since the last one. So I've got to do the business."