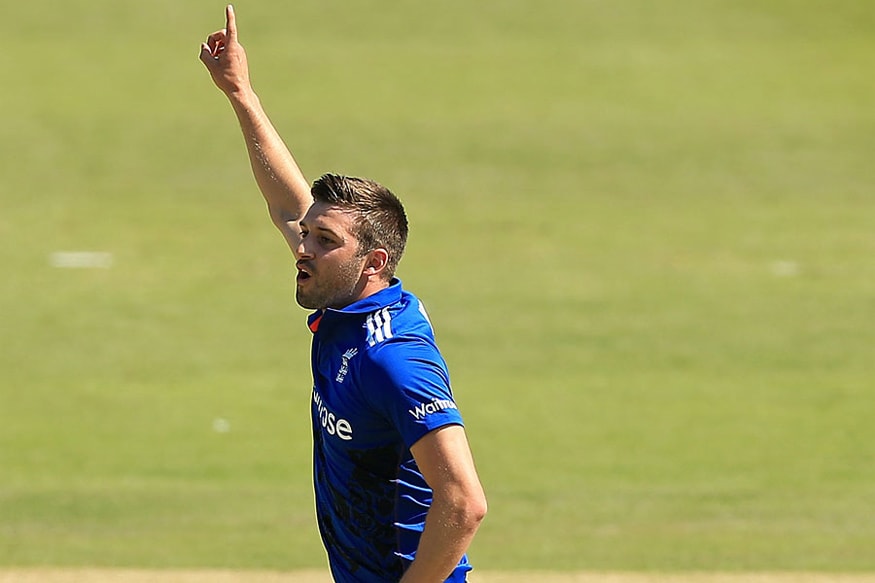 England pacer Mark Wood has decided to extend his bowling run-up ahead of the ODIs against Sri Lanka on a trial basis in order to reduce the stress on his body.
Wood's short international career has already seen him grappling with multiple injuries, mostly stress injuries of the ankle. To potentially reduce that, Wood says he has pushed back his run-up a bit which will allow him to "cruise in a little bit better".
"Off my short run-up, I felt I was having to force it all the time. That meant I was putting more stress on than I needed to, having to ramp it up to get my top speed," Wood explained to TalkSport.
"I just pushed my run-up back a bit and felt I could cruise into it a little bit better, and look for more rhythm rather than being at the top end forcing it."
The first ODI between England and Sri Lanka kickstarts on Wednesday (October 10) in Dambulla. While conditions are not expected to be in favour of pacers a great deal, Wood expected a little more purchase from the surface.
"The pitch didn't feel as subcontinental like as you might think," he added. "It's subtropical here in Sri Lanka, not like India or the UAE. It's more humid and a lot greener than you might expect. The one-day wickets have had a bit of tennis-ball bounce and have swung a bit for England for three or four overs, so we have to use that to our advantage."
Having said that, Wood is fully aware that it will not be an easy task for the pacers in dry conditions. They will play second fiddle to the likes of Moeen Ali and Adil Rashid, who will be expected to bulk of the damage and Wood said the pacers' job will be to look for quick wickets up front and if that does not happen ensure not too many runs are leaked.
"Coming from a seam bowling point of view, it'll be two or three overs, smash it as hard as you can, then get off," he said. "The spinners are the ones who are going to attack here, but that new ball is key for us. If we can get wickets up front when it's doing a bit, that'll be brilliant, but if not, we'll sit in, try to dot up and make it hard, then let the spinners attack from the other end."