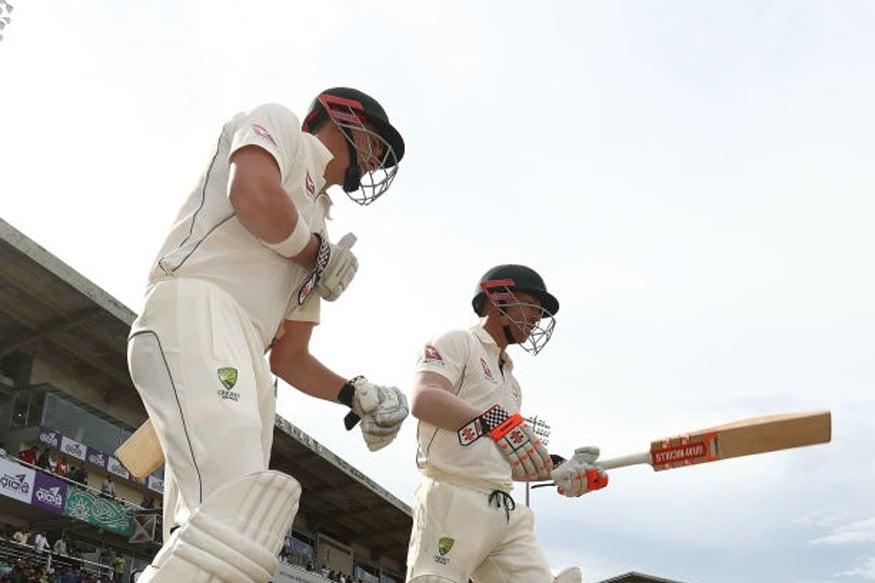 Australia have added opener Matt Renshaw to the Test squad even as other opener David Warner's fate hangs in the balance due to his alleged role in the ball tampering controversy.
With Smith already set to miss the fourth Test due to the ban imposed by ICC, Warner could also face stern action from Cricket Australia.
According to the Sydney Morning Herald report, he will be suspended for at least the fourth Test of the series against the Proteas, which starts on Friday. He has not been sanctioned by the ICC though as of now.
The heavy tape that protects Warner's fingers and thumb have come under the scrutiny in the preceding Test in Port Elizabeth, to which the opener responded by writing the names of his wife and daughters on the bandages.
Renshaw is currently taking part in the Sheffield Shield final, playing for Queensland against Tasmania.
The investigation pertaining to the ball tampering scandal kicked off on Monday as some of the players and support staff were interviewed by Cricket Australia officials. According to cricket.com.au, CA Head of Integrity Iain Roy was given the responsibility of carrying out the investigation at the team hotel.
Before the proceedings started, the players talked to Australian Cricketers' Association chief executive Alister Nicholson.
The Aussie team is due to play the final Test against South Africa in Johannesburg that starts on Friday.
On Monday, In its attempt to carry out a thorough probe into the ball-tampering scandal involving skipper Steve Smith and batsman Cameron Bancroft, Cricket Australia sent Chief Executive James Sutherland to South Africa in order to assist with the ongoing internal investigation.