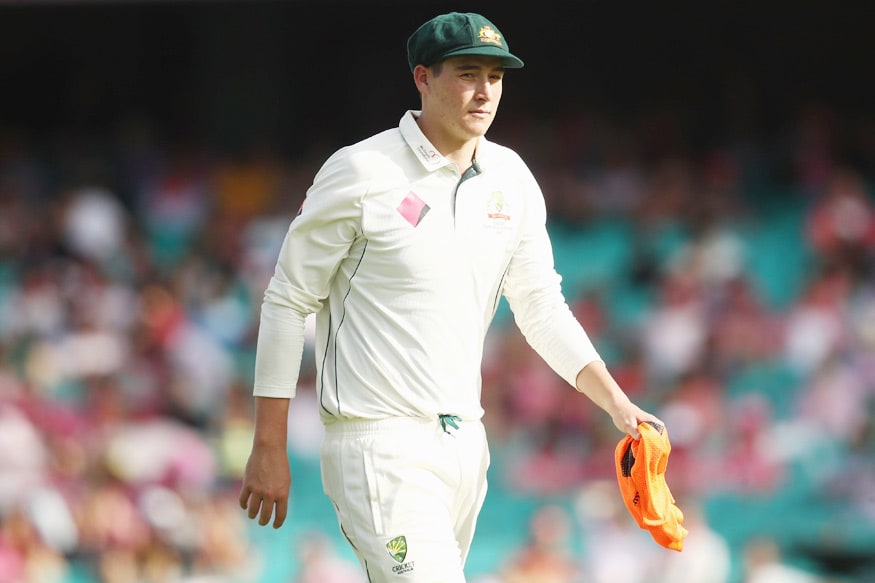 Australia's Matt Renshaw got an injury scare when he took a blow on his helmet while fielding against Pakistan A on the second day of the practice match ahead of the two Test match series which will be played in UAE.
Renshaw, who was fielding in a catching position close in on the leg side took a nasty hit on his head when Abid Ali pulled a Nathan Lyon delivery. Ali was dismissed off that delivery itself for 85 by Lyon, with wicketkeeper and captain Tim Paine being alert and claiming the catch as Pakistan A's innings folded for 278.
Thankfully for the depleted Australian side, the 22-year-old walked off the field with the team doctor, and was being monitored as of Sunday, the day of the incident.
Expectedly, Renshaw will not be part of the rest of the practice match where Australia ended Day 2 71 runs behind Pakistan A. The Pakistan A side have agreed to let Marnus Labuschagne substitute him in the XI.
Talking about Renshaw's condition at the end of the day, Aaron Finch said, "He's okay. Obviously a pretty heavy knock to the head there but he's been with the medical staff all afternoon. He seems to be in really good spirits and is confident that his headaches are subsiding pretty quickly."
The first Test match between Australia and Pakistan begins on October 7 and the second Test will begin on October 16.