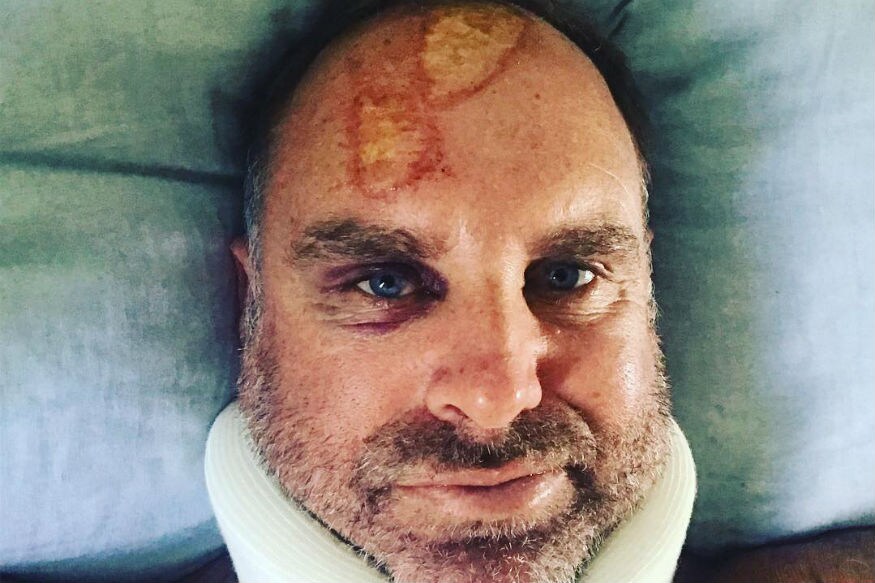 Former Australia cricketer Matthew Hayden stated on Monday that he had "dodged a bullet" after suffering severe head and neck injuries as well as spine fractures, while surfing during a holiday in Queensland.

Hayden, an opening batsman who was last year inducted into the Australian Cricket Hall of Fame, fractured his spine near the base of his neck, tore several ligaments and hurt his forehead after being dumped into a sandbank while surfing with his son Josh off North Stradbroke Island on Friday.

A photo posted on Instagram showed him wearing a neck brace and some serious head lacerations. The cricketer said he had an MRI and CT scan and was "on the road to recovery".

"Fractured C6, torn C5, C4 ligaments safe to say I truly have dodged a bullet," Hayden wrote in an Instagram post beside a photo of his battered face.

"Thank you everyone. On the road to recovery."

The 46-year-old, who retired from international cricket in 2009 after a 103-Test career, told Brisbane's Courier Mail he was "bloody lucky" to escape serious injury.

"It was an hour into the session and we had had half dozen waves together and I got this one right handed wave which I sort of ducked under and that is pretty much all I can remember," he told the newspaper Monday.




"I wasn't knocked out. I was speared into the top of the sandbank onto the top of my head. Then it twisted my head with my own weight and the weight of the wave.

"I heard this god almighty click in my neck. I did not get knocked out but I sort of came to and rolled up on my back."

This isn't the first major incident to take place with Hayden. In 1999, he was forced to "swim for his life" when his boat turned over and sank on his way to North Stradbroke Island for a summer fishing excursion.

He and fellow cricketer Andrew Symonds as well as another friend swam about a kilometre while battling strong conditions and exhaustion.


First Published: October 8, 2018, 9:49 AM IST