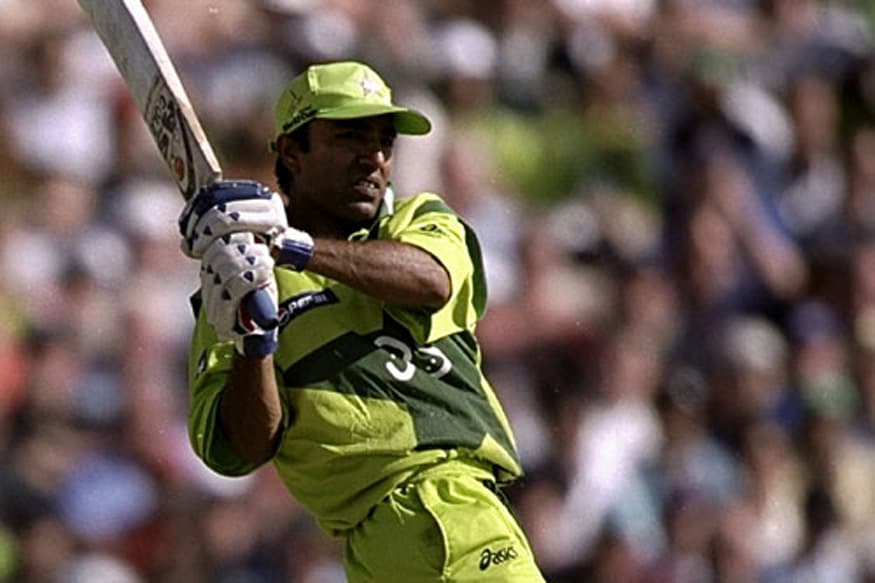 Pakistan opener Saeed Anwar was regarded as one of the most explosive batsman ever to have played the game of cricket. And on this day 20 years ago, Anwar unleashed the demon inside him and wreaked havoc against arch-rivals India in Chennai.
During the sixth match of the Independence Cup 1997 — which also featured Sri Lanka and New Zealand — India were playing Pakistan for the first time in the tournament. Batting first, Saeed Anwar took to the crease alongside the other big-hitter Shahid Afridi.
Although, Afridi fell early, what followed next was pure carnage. Anwar took the Indian bowlers to the cleaners and hit boundaries for fun. Venkatesh Prasad, Abey Karuvilla, Anil Kumble and Sunil Joshi were left ball watching as it was raining fours and sixes.
During the course of his majestic innings, what helped Anwar was the fact that he was allowed to have a runner for himself from as early as the 19th overs of the match. The southpaw just concentrated on hitting the ball to the boundary ropes and left the running to his runner Afridi.
Anwar first stitched an 89-run partnership with Rameez Raza, then a 116-run partnership with Ijaz Ahmed and finally a 84-run partnership with Inzamam-ul-Haq, enroute his 146-ball 194. And by doing so, Anwar also surpassed Viv Richard's record of 189 runs and set a new record for highest individual score in ODIs.
Chasing a daunting total of 327 runs, India were alive in the chase till the time Rahul Dravid (107) and Vinod Kambli (65) were batting at the crease. However, once both were dismissed, the hosts lost their way and eventually fell short by 35 runs.