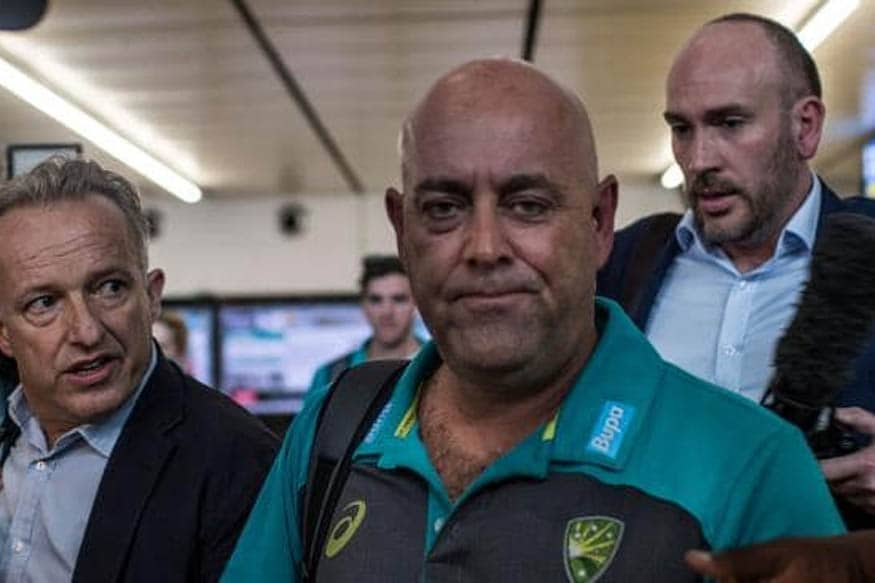 Former Australia head coach Darren Lehmann feels he might have overstayed with the national team and has encouraged his replacement, Justin Langer, to take his hands off the wheel every now and then to avoid burnouts.
"I look back now and I had a fantastic five years coaching Australia," Lehmann told FIVEaa radio. "But I look back now and go 'maybe it was a bit too long' to be fair. I speak to Justin Langer quite regularly just making sure he gets some time off where he can because you're on the road and it's 300 days of high pressure trying to win every game. That takes its toll."
Lehmann took over the role from Mickey Arthur on the eve of the 2013 Ashes, and under him, Australia won the 2015 World Cup, Ashes on home soil in 2013-14 and 2017-18 and also achieved the No. 1 ranking in Test cricket twice. During his tenure, the 48-year-old only missed a couple of limited-overs tours.
"It's 24-7, you don't sleep," he said. "You're thinking about either the day, the coming day, six months ahead, who you've got coming up, what players are coming back from injuries, you're talking to everyone. It's literally the most demanding job I've ever had, but it's great fun.
"It's really stressful and 300 days away make it tough. It's a job I loved, I loved every minute of it. Even right to the end I loved it. Now it's Justin's turn to keep it going and win some games of cricket."
Lehmann was originally signed for three years before being handed two extensions. He was supposed to carry on until the end of the 2019 Ashes series in England before the ball-tampering scandal in South Africa tore Australian cricket apart. Steve Smith, David Warner and Cameron Bancroft were suspended from international and domestic cricket, after which Lehmann too resigned from his post.
"I was in a bad place like everyone for a little bit of time," said Lehmann. "It's taken me the last three months, I'm starting to feel a bit more normal and enjoying watching the cricket again. Your kids, and when your wife's copping it you say enough's enough. That's when it gets too personal and you take a step back."
Talking about Smith and Warner, Lehmann said: "They're not too bad, they have good days and bad days like everyone. Obviously, that was a pretty big mistake by everyone, but the game moves forward, and they're going ok, they're good young men, and they'll come back playing really good cricket for Australia."
Lehmann also heaped praise on Usman Khawaja, who played two gritty knock in Dubai to help Australia salvage a hard-fought draw in the first Test against Pakistan.
"Outstanding effort and probably puts a few knockers to bed," he said. "I think opening suits him in the subcontinent, he's against the new ball, it's not spinning as much... His record as an opener is unbelievable, he's only done it a few times and he's got two hundreds. I think he said it in his press conference where everyone said he's too lazy-looking if you like, but he's not like that at all.
"When he's training, he's training as hard as anyone else to be the best he can be, and trying to improve his game, and when he fails it hurts him like everyone else. He just keeps a lot in, but when you're inside the tent, you see those emotions come out behind closed doors."