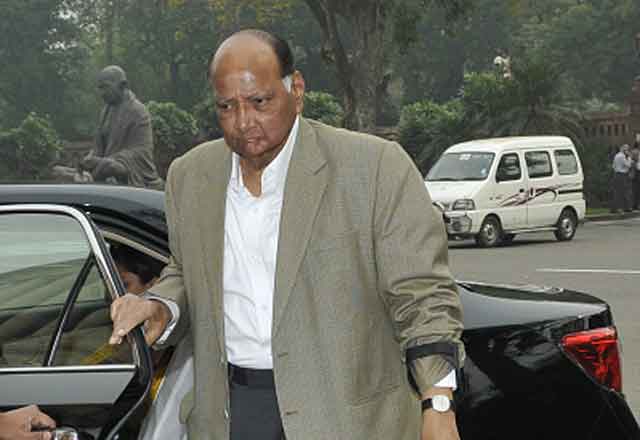 Mumbai: The Managing Committee of the Mumbai Cricket Association (MCA), headed by Sharad Pawar, is to meet here on Sunday, with the Supreme Court judgement on the Justice Lodha Committee report on sweeping reforms in the BCCI widely expected to take centre stage at the meeting.
All members of the MCA panel have been given a copy of the judgement for their perusal ahead of the meeting. The landmark Supreme Court ruling will impact MCA in a major way.
Pawar himself has become ineligible to remain as president as per the terms of the judgement as he has already completed 70 years of age, besides having been an office- bearer for more than nine years cumulatively.
Former Test captain Dilip Vengsarkar has also completed nine years - in two stints - as vice-president of the association. His first stint was between 2003-04 to 2010-11.
He is currently occupying the same post.
Consequent to the SC judgement, current joint secretary PV Shetty and treasurer Nitin Dalal have also become ineligible along with a few other committee members, according to MCA sources.
The SC has also ruled in favour of the Lodha panel recommendation of `one state one vote', which is going to impact MCA along with the other BCCI members in the states of Maharashtra - Maharashtra CA, Vidarbha CA and the Cricket Club of India based in the metropolis.
Pawar will address a press conference after the morning meeting, as per an intimation received from MCA.