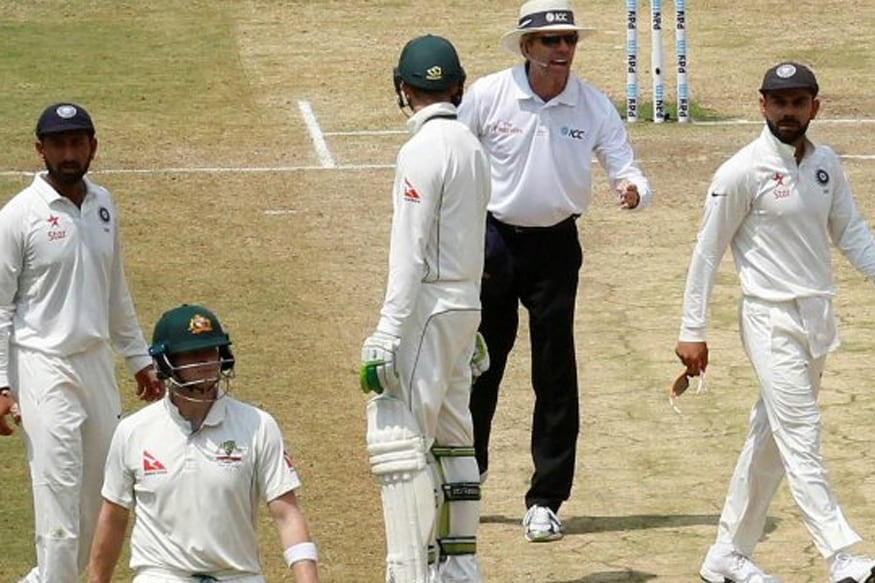 New Delhi: Spats on the cricket field are a common phenomenon these days with emotions running high. Verbal spats were constantly visible in the just concluded Test series between India and Australia with both India skipper Virat Kohli and Australia skipper Steven Smith engaged in banters. But come October 1, umpires can send off undisciplined players as part of a series of law changes approved by the Marylebone Cricket Club (MCC).
The new 'Players conduct' rule will allow on-field officials to remove a misbehaving player temporarily or permanently and award five penalty runs to the opposition, the MCC has said.
In fact, if the captain objects to the ruling of the umpire, the official has the authority to even award the match to the opposition. And if both captains object to a certain decision, the match can even be abandoned.
Sending off has been a part of sports like football, but was not heard of in the gentleman's game. But with recent cases of players across the world crossing the line and not adhering to the spirit of the game, the MCC had no option left but to introduce the new law.
The MCC also merged 'handled the ball' offence with 'obstructing the field', thus reducing the number of possible dismissals from 10 to nine.
It also approved the proposal of tethered bails to protect wicket-keepers from getting eye injuries that ended India wicket-keeper Saba Karim and South Africa keeper Mark Boucher's career.
"Law 8.4 has been changed, to help prevent injuries, to allow specially designed mechanisms which tether the bails to the stumps, thereby restricting the distance that they can fly off the stumps but without limiting their ability to be dislodged," the MCC said.
The MCC has also approved restrictions on the width of the blade of a bat and allowed substitutes to keep wickets.