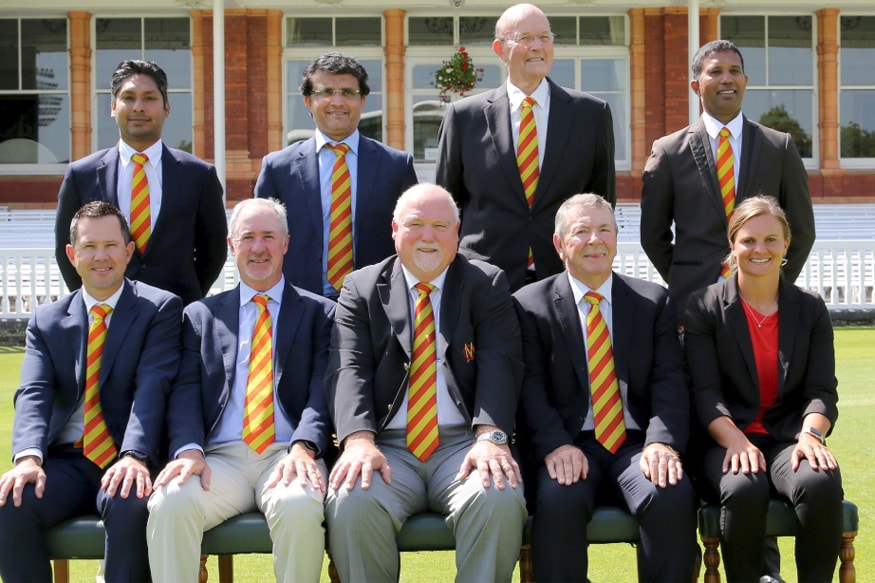 London: Armed with statistical analysis from the ICC that over rates in both Test and T20 cricket have slowed down in the past year, the MCC World Cricket Committee expressed concern over the pace of play across the three formats.

At the same time, the committee, led by former England skipper Mike Gatting, discussed and floated the idea of a 'shot clock' to keep over rates in check as well as recommended harsher penalties for slow rates.

Former Australian skipper Ricky Ponting and former Indian captain Sourav Ganguly are also members of the committee, and they gave their views on a variety of issues facing world cricket.

The MCC though pointed out that they did not discuss four-day Test cricket during this meeting.

Ganguly was asked about the prospect of day-night Test cricket in India.

"I am a believer in day-night Test cricket and I believe that is the way crowds will return to Test cricket especially in India. But obviously the Indian board has resisted, the players have resisted and we would have to wait to take a call. It is played in other countries like Australia, England, South Africa, etc. I know the Indian board has its own ideas. It is not within the rights of the MCC (to enforce) but we can recommend it and wait for everyone to accept it," Ganguly said.

He did mention that the BCCI had initially penciled in a day-night home Test against West Indies for this upcoming season, but then did a U-turn.

"It was decided in the technical committee meeting last year to have a day-night Test at Rajkot this season when the West Indies come in. But the Indian team management have their own ideas and communicated that they were not ready. Maybe it's the dew conditions at night, or maybe it's the Kookaburra ball. SG Test does not have a pink ball yet, so we will have to bring in the Kookaburra ball. There are a lot of issues that haven't been resolved (before day-night Tests come to India)," Ganguly said.

Ponting stressed on the point that once again this year the over rates have been in decline in all three formats of the game.

"So we've talked about the idea of the shot clock and that's basically the dead time in the game. It's not going to be when the bowler is at the top of his mark and running in because that's obviously hard to gauge. To put a certain amount of time for an over to be bowled is hard when you get a few boundaries or whatever," he said.


MCC World Cricket committee met at Lord's this week to discuss:

Cricket's culture ✅
Pace of play ✅
Protection of bowlers ✅
New formats ✅
Women's cricket ✅
Zimbabwe cricket ✅

📝 ➡️ https://t.co/KkhmSiYQnL pic.twitter.com/LCCSOJLjUM

— Lord's Cricket Ground (@HomeOfCricket) August 7, 2018




"But the dead time in the game -- end of the over the fielders and bowlers have to be back in position and that's non negotiable. The same with the new batsman coming to the crease, the bowling team have to be ready when he gets to the crease," said Ponting.

Talking about the need for harsher penalties than just financial fines, he said, "We didn't come to a conclusion on what was the right or wrong. The financial fining of players at the end of a Test match hasn't been administered very often through the last 12 months. We are of the belief that a then-and-there run penalty in the game would be definitely worth looking at. You would imagine then the captains would take a huge responsibility in making sure their players are ready to go through the course of the day (in a given time).

"If they are not in a position for three or four overs (to catch up with over rate) that could be (a penalty of) 20 runs and in the context of the game we saw last week that could be the difference in a Test match. We feel that what has been in place for a long period of time hasn't worked. It's still the responsibility of the on-field captain that his team are ready to play in an appropriate amount of time."

The MCC World Cricket Committee also discussed ideas for providing head protection to bowlers, prospect of MCC touring Zimbabwe to monitor the situation there, the 100-ball format that has been mooted by the ECB as well as cricket's global growth strategy.

The ball-tampering saga that rocked world cricket during Australia's tour of South Africa also came up, with the question of either stamping it out completely or making it legal, put to the committee.

"We talked about a number of different issues regarding the culture of the game and obviously the ball tampering was one at the top of the agenda, and how do we go about stamping that out. We are all in total agreement with what the ICC have done with strengthening the penalties for ball tampering offences. As a group we were talking about the stance Cricket Australia took and how harsh that stance might have seemed to ban players for 12 months and nine months respectively. It's probably got the desired outcome, a kind of shock to world cricket," said Ponting.

"But at the end of the day we believe a holistic approach has to be taken not only with ball tampering side of things but with the culture of the game country by country. It's within the capability of every board that their team is playing the game in the right way and we understand with this loosely worded Spirit of Cricket' is interpreted in a different way in every country. So it's up to the home boards to make sure their teams and their captains are playing the game the way it's supposed to be playing. There needs to be a level of consistency across each board with how they handle these issues.

"We have seen ball tampering incidents happen probably more consistently over the last five or six years and it is because little things have crept in that allowed to get to a certain point. The tipping point was a pre-meditated act that the Australian players took part in South Africa. So I think we are all very supportive of the ICC stance and penalize anyone who steps out of line a lot more harshly than in the past," Ponting added.

Regarding the global strategy, the MCC welcomed the ICC's goal of introducing the game in the 2028 Olympics (Los Angeles), as well as women's cricket to be included in the 2022 Commonwealth Games (Birmingham).

First Published: August 8, 2018, 8:10 AM IST