McGrath set to mentor new breed of Oz pacers
McGrath found plenty to be excited about in the bowling attack, including its rawness.
Updated: December 17, 2011, 11:24 PM IST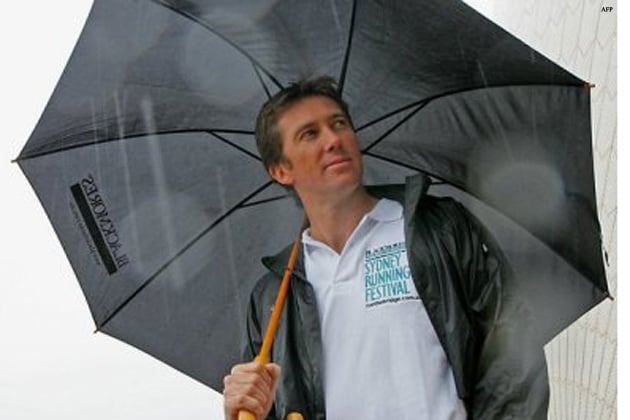 Melbourne: Legendary Australian fast bowler Glenn McGrath is ready to act as a mentor to help navigate Australia's new generation of pacemen, and his first words of advice will be to maintain the rage.
After New Zealand humbled Australia in Hobart, McGrath - who favours being called in to address issues as a mentor rather than becoming a full-time coach - found plenty to be excited about in the bowling attack, including its rawness.
"I think they're getting it right," he told The Age.
"They're hitting the right areas and keeping the pressure on the batsmen. If you look at the Test in Hobart, well, we missed a couple of catches that could've made a difference to the result, but that's the way it goes. The positive out of that is it shows the bowlers are creating opportunities, and there's not much more they can do than that," the bowler who had 563 Test scalps to his name was quoted as saying.
He further added,"There was a lot of talk at the time that they were bowling a little bit short in the first innings, and maybe that was so, but it all comes with experience. You have to remember these guys have only played their first few Test matches and they're finding their feet."
He was impressed that the likes of James Pattinson and Co. have been hitting 140 kmph pretty consistently.
"It's amazing to see the way they've come through. Add to that the fact they're bowling at 140kmph plus, and it is pretty special."
The 'Pigeon,' as he was called during his playing days, wants everyone to view national team's future with faith and high expectation.
"I have no doubt, it's an exciting time in Australian cricket," he said.
"You look at the young fast bowlers who are coming through - 18-year-old Pat Cummins, Mitchell Starc [21], and James Pattinson [21] - they have all been very impressive. Pattinson and Cummins have done especially well, and I hope [the injured] Cummins can get back on the paddock soon because he is a great prospect."
---
---
Team Rankings
Rank
Team
Points
Rating
1
Australia
3028
116
2
New Zealand
2406
115
3
India
3085
114
4
England
4326
106
5
Sri Lanka
2454
91
FULL Ranking
Rank
Team
Points
Rating
1
England
5405
123
2
India
5819
119
3
New Zealand
3716
116
4
Australia
3941
109
5
South Africa
3345
108
FULL Ranking
Rank
Team
Points
Rating
1
Australia
6047
275
2
England
5959
271
3
India
9319
266
4
Pakistan
6009
261
5
South Africa
4380
258
FULL Ranking