New Delhi: There was time in cricket when scoring a hundred in a Test match was considered a tedious task, but not anymore.
Delhi's Mohit Ahlawat has taken aggressive batting to an altogether new level by scoring 300 runs in T20 cricket in a club tournament.
Mohit slammed 300* while playing for Maavi XI against the local side Friend's XI at the Lalita Park in New Delhi's Laxmi Nagar area.
"I was supposed to get three sixes of the last three balls to reach 300 and luckily I managed to do that," said Mohit in an exclusive interview with Cricketnext.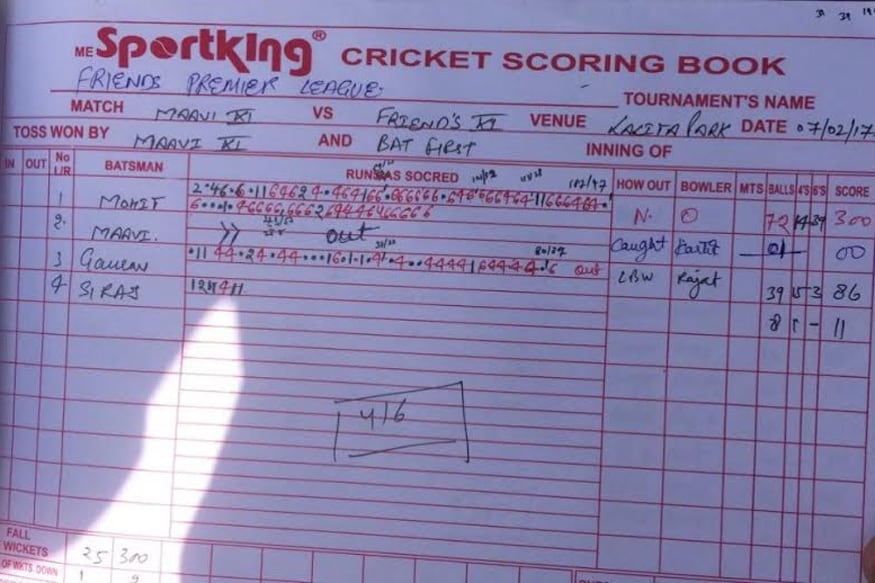 Taking a cue out of Pranav Dhanavade's book, who scored 1000 runs in a Mumbai school cricket match, Mohit has now set a landmark that has put all the limelight on him.
Also Read: Mohit Ahlawat Gets Call From Delhi Daredevils Post T20 Triple Ton
"The ultimate goal is to play for India as every other player who starts playing the game and I hope I live upto that potential," said Mohit.
Hopefully Mohit keeps on performing at the local level so as to get a chance to perform at the highest level in the game in near future.