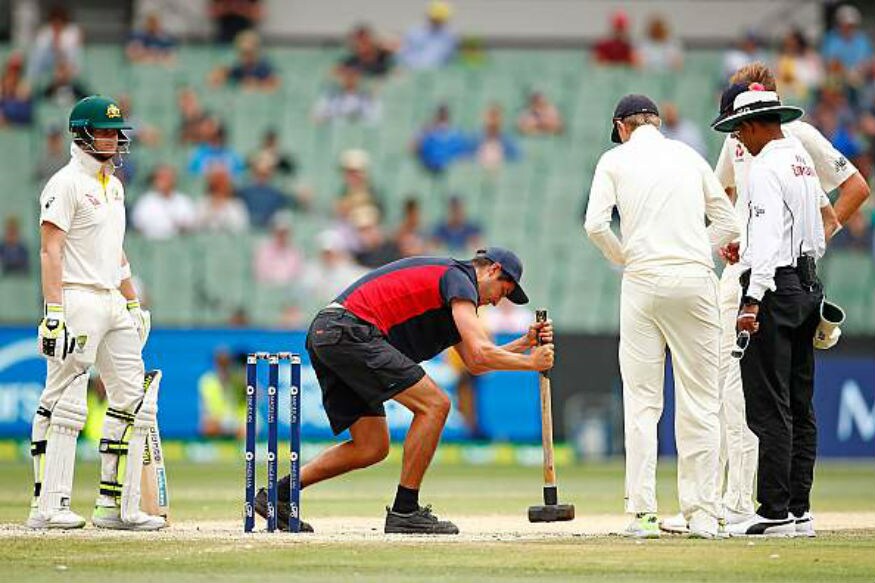 After Australia's 4-0 thrashing of England in the recently concluded Ashes series, the Melbourne Cricket Ground, which hosted the traditional Boxing Day Test, the fourth Test of the series, has been handed an official warning by the ICC for the 'poor' pitch.
Interestingly, the Boxing Day Test at the MCG, was the only one in the series that did not produce a result as both sides played out a tame draw. Also, the pitch used for the Test match was a drop-in one.
"In arriving at the sanction, the ICC noted the comprehensive response provided by Cricket Australia, which did not contest the rating given to the pitch by the ICC Match Referee, Ranjan Madugalle, but highlighted that the ground is a frequently used venue that has no history of preparing poor pitches for international cricket, and indicated that there was a commitment by both the Melbourne Cricket Club (MCC) and Cricket Australia to improve the pitches presented for international cricket at the MCG in the future," the ICC said in a release.
The unresponsive batting friendly wicket which drew a lot of flak during the Test and after it, saw the hosts lose just two wickets in more than 80 overs on the final day. "It didn't change for five days and I would say that if it was played on for the next couple of days it probably wouldn't change either. It needs to find a way to have pace and bounce or spin. We saw some reverse swing but the ball gets soft and doesn't carry," Steve Smith had said.
"I don't mind if they (the wickets) are flat but they need to have pace and carry. This wicket had none of that, it just skids. The 'keeper and slips were standing so close. I don't think it's good for anyone."