Encomiums and rich tributes have poured in for Ajit Wadekar ever since his death last week, none of them exaggerated as can happen in such situations. His contribution to Indian cricket – in multiple roles – is enormous, and acknowledgment of this is mot juste.
In my growing up years, Wadekar was a formidable name. When I first saw, in the early 1960s, his fame was spreading fast on the first-class circuit. In fact, he was knocking hard for a Test place. But it was on Bombay's maidans that I first realized the buzz he had created.
Wadekar played for Shivaji Park Gymkhana, among the leading sides in the ultra-competitive league cricket in the city which would attract huge crowds. And his presence would make the attendance swell even further.
I remember him as a dashing left-hander who batted with panache, excelling in cuts, hooks, pulls. Aggressive batsmen win fans easily, especially of impressionable 10-year-olds, and Wadekar was soon my favourite.
His exploits in domestic first-class tournaments bespoke his talent, and his contests with the great spinners, Prasanna, Chandrashekhar, Venkataraghvan and Bedi is part of folklore. Records, in fact, show that Wadekar got the better of these maestros most times.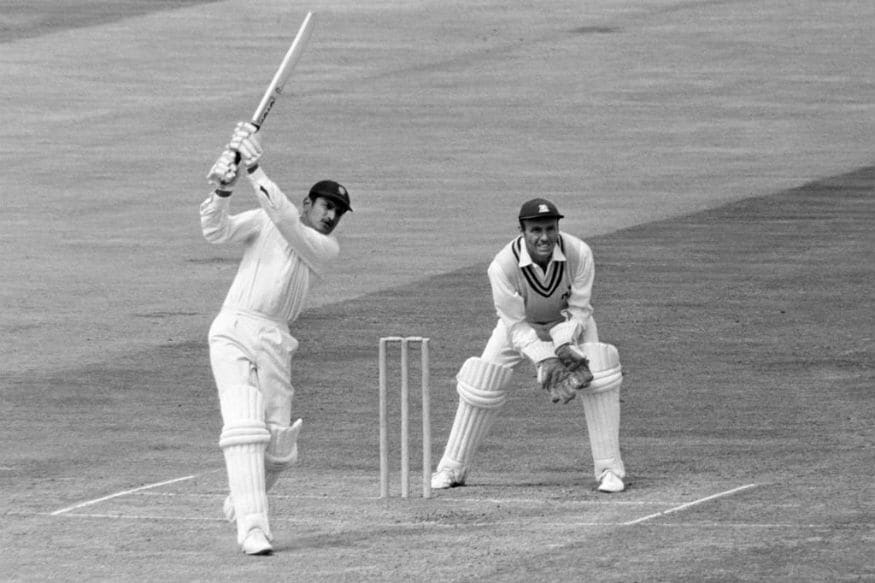 Former India captain Ajit Wadekar (Image: ICC)
He was first picked for India in the series against Sir Gary Sobers's West Indies in 1966, making his debut at the Brabourne Stadium. His last Test in India was also at the same venue, in 1972-73, and I happened to see both matches which spanned one of the more fascinating careers in Indian cricket.
Unlike most players in the sub-continent, Wadekar was almost 26 when he played his first Test. By this time, he had finished his post-graduation and had a job with State Bank of India. I think both his education and experience of working in a large corporation helped him enormously, as a cricketer, coach and administrator.
In the early 1980s, I was commissioning editor for a magazine, Cricketer Asia (published out of Hong Kong), and Wadekar was one of the leading contributors.
He was then managing an SBI branch in Worli, and spending time with him in his office gave me an idea of how good he was with understanding details, fine print, in analyzing situations and dealing with people.
In 1992-93 when he became coach of the Indian team, I got to know him and his methods better because he was constantly around, and made it a point to interact with those in the media. I think it was his way of keeping his ear to the ground.
All told, Wadekar was a `character', somebody who would stay with you forever even after a few meetings. The dragging gait and Marathi accented drawl made him distinctive, and rapid-fire one-liners for any situation unforgettable.
The last time I spoke with him was some months ago. He didn't sound in great health but was in top form with his characteristic wit. India were then touring South Africa and the batsmen were struggling against the pace and swing of Rabada and Philander.
Wadekar's analysis of the problem made the ridiculous sound sublime and telling. "The most important thing for batsmen is not to know their home address, but where the off stump is,'' he said with a chuckle.
I wonder what he would have had to say seeing the debacle at Lord's on the current tour where India were twice bowled out for less than 150?
Unlikely, however, he would have blown a fuse for I can't remember him ever being angry.
On the occasions I asked him about India's abysmal show at Lord's in 1974 when the team he was leading had been bowled out for 42, Wadekar would say in jest. "I don't know what they fed us for breakfast that day? Must have been some English conspiracy.''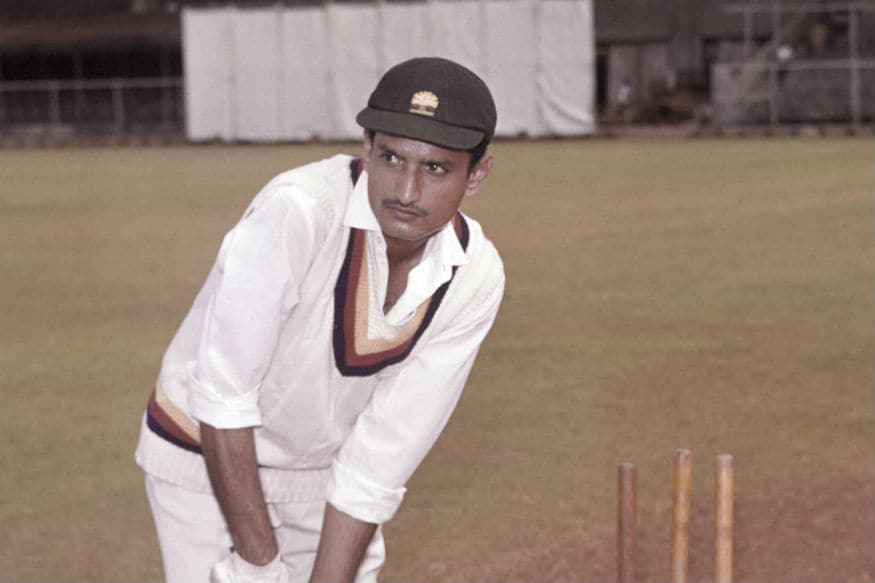 (Image: ICC)
A sense of humour seemed to be his reconciliation with the vicissitudes of life. I found him to be a pragmatist who could take setbacks in his stride, often with a smile, and would regale us with stories from the past, even at his own expense.
Wadekar was not your typical raconteur. The anecdotes were not long-drawn, rather came as a series of one-liners or witticisms, and told with a deadpan expression that would befuddle those who didn't know him well.
Surely somewhere the hurt and regret of the 0-3 rout against England in 1974 must have hurt him, but one never heard him complain. That ill-fated tour cost him his captaincy, and after he was dropped from even the West Zone side when the home season began Wadekar announced his retirement.
He was only 33 years old and had spent less than seven years in international cricket. But this period had been excitingly, extraordinarily eventful for the sport in the country.
Wadekar could not quite match his batting exploits in domestic cricket (where he averaged over 58 compared to just over 30 in Tests), but left a lasting impression as captain. His second coming, as it were, as a coach, was impactful too, though in a different way.
Getty Images
In neither role was he fancied to succeed, and ended up surprising everybody. His biggest achievement came in 1970-71 when he was thrust with the captaincy after Vijay Merchant's casting vote ousted the charismatic Tiger Pataudi.
Against a strong West Indies team, which included Sobers, Kanhai, Lloyd, Hall and Griffith, Wadekar led India to an unexpected victory. If this was a huge surprise, what followed in England a few weeks later was astounding.
Ray Illingworth's team had returned after winning the Ashes and if rankings were prevalent then, would have been top of the pops. But India handed them a stunning defeat at the Oval.
Forget winning a series, India had never won a Test before this in either the West Indies or England. Wadekar had turned the cricket world upside down, against all odds and in defiance of what experts had forecast.
Whenever I asked him about this twin triumph that gave Indian cricket new direction, Wadekar would reply modestly. "It was easy for me. Sardesai, Gavaskar and Solkar made it possible in West Indies and in England it was Chandrashekhar's magical spell.''
Some critics argued that he was a 'lucky' captain. I venture that Wadekar made his own luck. Behind the easygoing demeanour was a hardy and canny cricketer and a shrewd manager of people and situations.
As a careerist banker, Wadekar had honed his analytical brain, was excellent at man-management and knew when to make decisive moves. This was evident not just when he won three successive Test series, but also when he became coach.
He shielded young Sachin Tendulkar and Vinod Kambli as much from themselves as others. They were allowed to pull his leg, but he knew when to rein them in. He also protected Azharuddin, hugely vulnerable as captain, against the growing ambitions of rivals in the dressing room.
Wadekar lacked the glamour of a Pataudi, and the star value of a Gavaskar, Kapil Dev or Tendulkar, but his contribution to Indian cricket – though there is less brouhaha about it than warranted -- is no less significant.
Under him, as captain and coach, Indian cricket reached dizzying heights. The true import of what he achieved, the legacy he left behind, grows in significance with the passage of time.
RIP