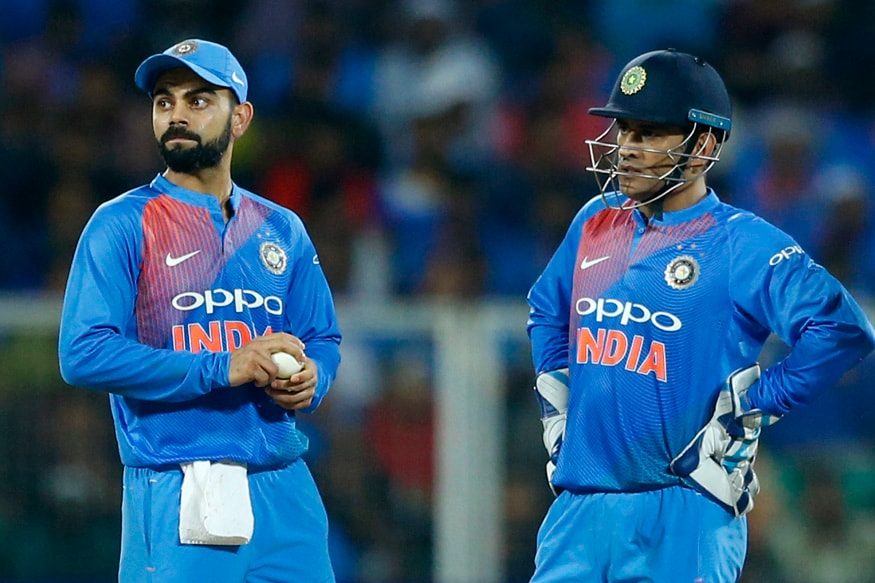 India's emphatic wins over Ireland in the two T20 internationals gave a flying start to their tour to the UK, yet may have added to the dilemmas of Ravi Shastri and Virat Kohli about player selection for matches ahead.
Indian batsmen revelled in hot conditions on the flat pitches and against mediocre bowling to notch up two 200-plus totals. On the same surface, Ireland were skittled out for very little, with every Indian bowler recording success.
The difference in T20I ranking between the teams is vast (India no.3, Ireland no.17), but such one-sided contests – two in a row in fact – are uncommon as the short history of this format shows.
In fact, both new entrants to Test cricket, Ireland and Afghanistan, earned this right with stellar performances in T20 and ODIs over the past few years. But obviously there is much ground still to be covered.
Ireland, after a plucky performance in the Test against Pakistan, came completely, and surprisingly, unstuck against India in the T20s. Disparity in talent apart, the lack of experience showed up cruelly, in batting and bowling.
The only counter their batsmen seemed to have for the wrist spin of Kuldeep Yadav and Yuzvendra Chahal was to play the sweep or reverse sweep. Without adequate ability to read which way the ball would turn, this led to an epidemic of errors.
The bowling -- largely slow to fast medium -- wasn't threatening either. With no assistance from the weather or the pitch, they became fodder for the Indian batsmen, each of whom looked intent to make an immediate impact.
One can't be overly critical of teams with such shallow experience. Obviously, they can only get better with exposure. I'd even say that more players from Ireland (and Afghanistan) should participate in the IPL and other leagues to help them improve faster.
Just rubbing shoulders with accomplished cricketers can provide splendid learnings as India's youngsters have shown because of the IPL. This should be facilitated by major cricket boards so that the sport benefit and doesn't remain top heavy as it is currently.
Of that another day. To come back to the challenges for India on the current tour, how can player performances against Ireland be rated to decide who makes the cut against England?
Captain Kohli, perhaps the only batsman from the top order to miss out on runs, was understandably bemused at his predicament. After the second win, he admitted to a `problem of plenty'. While this is an advantage, it needs early resolution so as not to complicate matters.
Shikhar Dhawan, Rohit Sharma, Kohli, MS Dhoni and Hardik Pandya look to be certainties for now. This still leaves two places to be filled in the top order for which there are four contenders – KL Rahul, Suresh Raina, Manish Pandey and Dinesh Karthik. Barring Pandey, who's not had a big score in a while, the others have looked in good touch.
Similarly, in the bowling, with both wrist spinners picking up wickets, there are two openings for fast bowlers. The unfortunate injury to Jasprit Bumrah means Bhuvaneshwar Kumar, Umesh Yadav and the fresher Siddarth Kaul – all in good form, are vying for these places.
The best way to handle such richness in talent is to put a premium on places in the playing XI, make it severely competitive. Kohli rang in four changes for the second match against Ireland, and I suspect there will be further experimentation in the three T20Is against England.
However, while T20s make for high-octane entertainment and immensely popular, they are still a lottery. True, having moved to no.2 after the wins against Ireland, India will be seeking top spot in this format too. More crucial, however, will be the three ODIs that follow.
England have been in terrific form in this format in recent months, and have dislodged India from the No.1 ranking. They have an explosive batting line-up and a fine, balanced bowling attack. The team will also get stronger with the return of Ben Stokes.
Regaining the top spot is obvious target. But built into this task is also finding the rhythm and momentum to win the Five-Test series that follows, undoubtedly the most coveted prize of this tour.
That's the real onus, individually and collectively, on Kohli & Co.