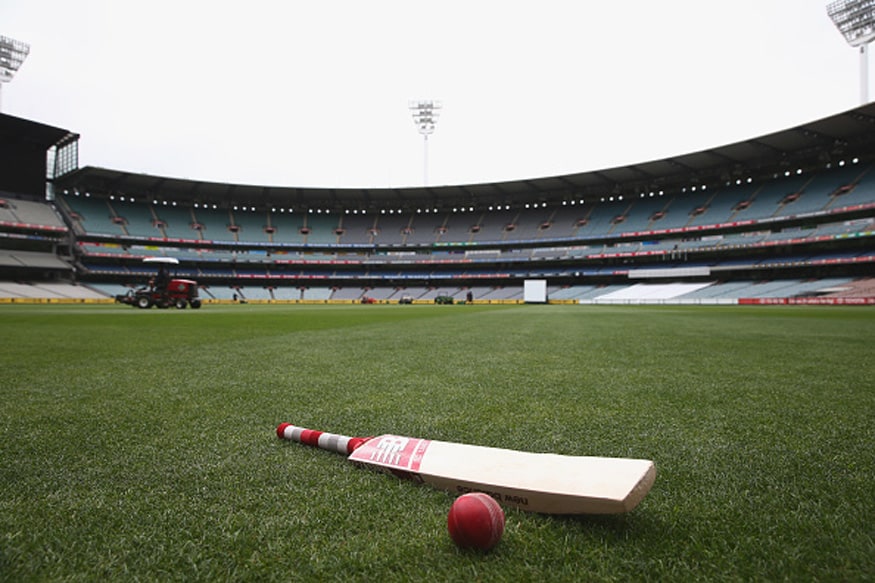 The Law Commission of India (LCI) has recommended regulating betting and gambling, which takes the debate on an issue that has raged for decades — particularly involving cricket — a major step ahead, and must be viewed seriously by lawmakers.
Mind you, this particular recommendation is a corollary to the main one: to ensure a "complete ban on unlawful betting and gambling which in the present is not desirable", as LCI chairman Justice B S Chauhan clarified.
Yet the fact of the LCI providing an option shows not only how miserably the government has failed in enforcing this ban so far, but also that it could get worse unless some sort of regulation is put in place. In its report, the law panel suggests stringent regulations if betting is legalised to ensure transparency with robust checks and controls, but most importantly, to protect vulnerable sections of society.
The latter aspect is important and demands not just debate, but thorough field study by lawmakers, since legalising gambling and betting can only be done through parliament. Any law that has a deleterious effect on the weakest and most deprived would be a clear no-no. But this study/research must be done honestly rather than through the prism of just political gain, as lawmakers are prone to do.
While the LCI's report has evoked mixed reactions from some individual politicians, it is interesting that across the political landscape, parties otherwise at loggerheads on every issue, seem to be in consonance on this matter for the time being.
With the general election just about a year away, clearly the attempt is to not to do anything that could erode vote banks! But this is obfuscating the problem rather than tackling it head on.
The conservative-minded have consistently argued that gambling goes against the culture of the country — as several politicians suggest — unmindful of the thriving illegal betting industry that exists. This is a flawed position and as counterproductive as prohibition that has hardly stopped people in India from drinking liquor. If anything, it has assisted the growth of illegal breweries and dangerous illicit booze that takes scores of lives regularly.
There is no official estimate on the scale of betting/gambling in India. Figures vary from Rupees 100k to 700k crore. Even if the actual figure is somewhere in between, it would make betting perhaps the single biggest industry in India. And almost entirely illegal!
It is delusional to believe that betting is the preserve of the menacing underworld among its own, or by delinquent/vagabond billionaires. In fact, it is everyday people who bet, and as evidence reveals, on just about everything — from election results, the gender of a newborn, sports results et al. By not legalising betting, the business is flourishing clandestinely, with large chunks of the money being routed and controlled by undesirable elements. Importantly also, the state is being deprived of handsome revenue.
Sport, rooted as it is in chance, uncertainties, tangible success and failure, is easily the most attractive medium for punters. With India experiencing massive growth in various disciplines, betting on sport is already seeing exponential growth.
By legalising betting, there is opportunity to monitor what's happening in a particular sport as well as gain money from it. A reasonable tax slab would actually induce punters to gamble legally rather than deal with shady people.
Talking specifically of cricket – which commands almost 50 per cent of the overall betting stakes in India according to informed sources — this will allow authorities, police and anti-corruption units to be far more effective rather than shooting in the dark.
Corruption in cricket is not peculiar to India as is often painted. Almost every sport has had to deal with this malaise, especially when there is a rush of big money into the system.
India is currently the El Dorado for cricket, and while this has many positives to it, there is always the grisly underbelly to contend with in such situation. But it's not just Indian cricket that has been namby-pamby in tackling corruption. All over the cricket world, authorities — including the ICC — have been found wanting in taking decisive steps towards limiting the damage, in spite of the threats posed to credibility, sponsor support and fan base.
There is no foolproof panacea for corruption as we have already seen in the numerous scandals that cricket has endured in recent years but this does not negate the need to regulate betting for greater control on how the sport is conducted and played. In this, technology is becoming of great help to at least understand trends and move in if something seems remiss.
FIFA, football's global governing body, for instance, has an early warning system to track betting sites. Tabs are also kept on betting in tennis. Both these sports have suffered from fixed games and tanked matches, but there has been considerable reduction in the offences after surveillance of betting patterns became stricter.
The logic of such surveillance is that unusual odds can alert authorities to potential mischief. If, for instance, there is extraordinary volume of money being placed on a bowler giving away 18-20 runs in an over in T20 or ODI match, authorities can act swiftly to investigate, even perhaps ask for bets an in extreme cases to be cancelled.
I would also advocate that measures like legalised betting and surveillance systems must be supported by an anti-corruption sports bill which makes cheating at sport a criminal offence. No system is perfect, but any system is better than not having a system. Legalising betting is a start in that direction and will bring some clarity and pro-active cleansing of cricket, and by extension, any sport.