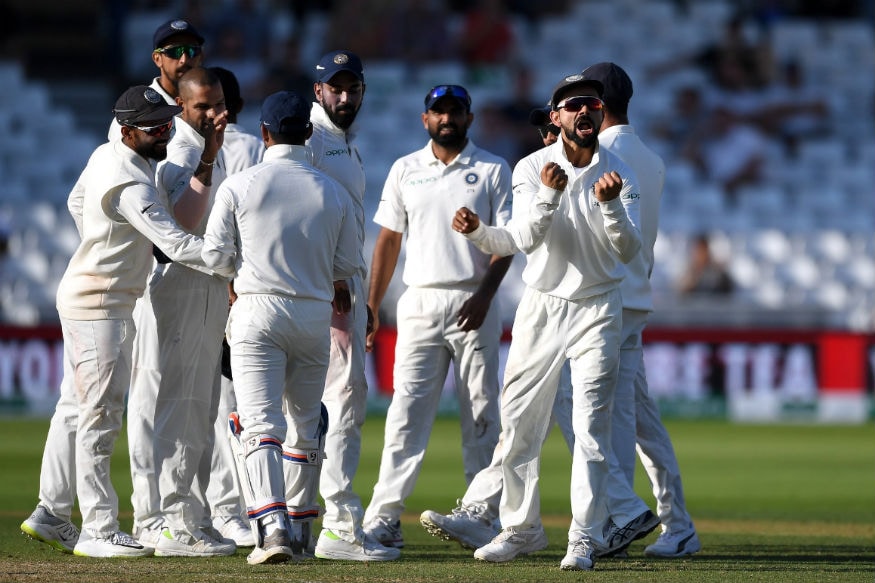 India's unexpected and emphatic win in the third Test has given the current series against England a tantalising twist. The remaining two matches promise gripping fare, and the exciting possibility of come-from-behind victory for Virat Kohli and his team.
As it stands, the situation is similar to what happened against South Africa earlier this year. Having lost the first two Tests, India went on to win the third. But by then the series was over, alas. What if there were two more Tests to be played? The thought itself makes me drool.
There are serious financial and logistical challenges for playing a full series, more so with T20 leagues proliferating in the annual cricket calendar. But from what we saw in South Africa and how the current series against England is panning out, the case for five-Test rubbers among at least some teams gets stronger.
Meanwhile, the fantastic victory at Nottingham, when every aficionado and critic had written off the team, took me on a trip down memory lane to two other series involving India that followed a topsy-turvy path and produced scintillating cricket.
In 2001, India were overwhelmed so easily by Australia in the first Test at Mumbai that Steve Waugh's ambition of `conquering the final frontier' seemed a cinch. What could stop a side that looked comprehensively better with bat, ball and in the field?
But at the Eden Gardens, India turned the tables on the cocky Aussies sensationally after being forced to follow on, V V S Laxman and Rahul Dravid batting an entire day without being separated to put their side in the lead.
Frustration at not being able to win easily swiftly transformed into acute pressure on the Aussies to try and save the match on a crumbling last day pitch. The result could have been straight out of Ripley's Believe It Or Not. In a humdinger final Test, India won the battle of nerves to stymie Waugh's ambition.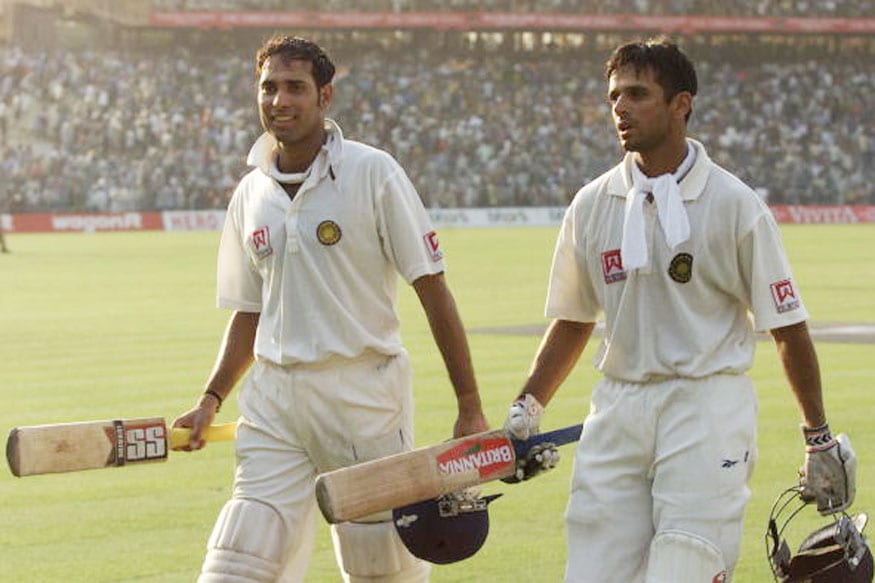 (Getty Images)
The second series goes back a further quarter century, to 1974-75 against West Indies, and while this did not result in a win, in some ways it is closer to the one being played currently in England because that too was a five-Test contest.
India lost in Bangalore and Delhi. The third Test in Calcutta too looked gone after a paltry first-innings score by India. But a superb second-innings century by Gundappa Vishwanath gave some hope and skipper 'Tiger' Pataudi scope to exploit a turning pitch with his spinners.
Needing 310 to win, West Indies were bundled out for 224 by Bedi, Chandrashekhar and Co after being 163 for 3 at one stage. The momentum shifted the other way and India won the next Test in Chennai by 100 runs.
Here again, the hero was Vishwanath who made a sterling 97 not out of India's measly first innings score of 190 on a fiery first-day pitch to give his bowlers a semblance of hope. India's spin trio of Bedi, Chandra and Prasanna rose to the occasion.
The last Test – incidentally the first at the Wankhede Stadium – saw packed crowds as excitement was at fever pitch. The West Indies won by 201 runs, a hefty margin, after a devastating double hundred by Lloyd, intent on proving a point.
It is pertinent to remember though that this Test was played over six days to break the 2-2 deadlock and fetch a result. Had it been restricted to five as was the norm, it would have been a draw, and a fairer result for India.
Such extraordinary comebacks are not easy. Obviously something has to click, with a sliver of luck thrown in. Fundamentally, it comes down to self-belief, pride, and discipline in performance, aided and abetted by smart tactics.
In the current series, India were badly let down by the batting in two Tests. The bowlers have been consistently brilliant. In six Tests as yet this year against South Africa and England (I'm omitting the Test v Afghanistan), India have taken all 10 wickets in 11 out of 12 innings.
This is unprecedented in overseas matches for India. There have been some fantastic performances in the past too, notably in 1986 in England when Kapil Dev, Chetan Sharma, Roger Binny et al were major contributors in a 2-0 win. But nothing as consistently as what the current bowling complement has achieved.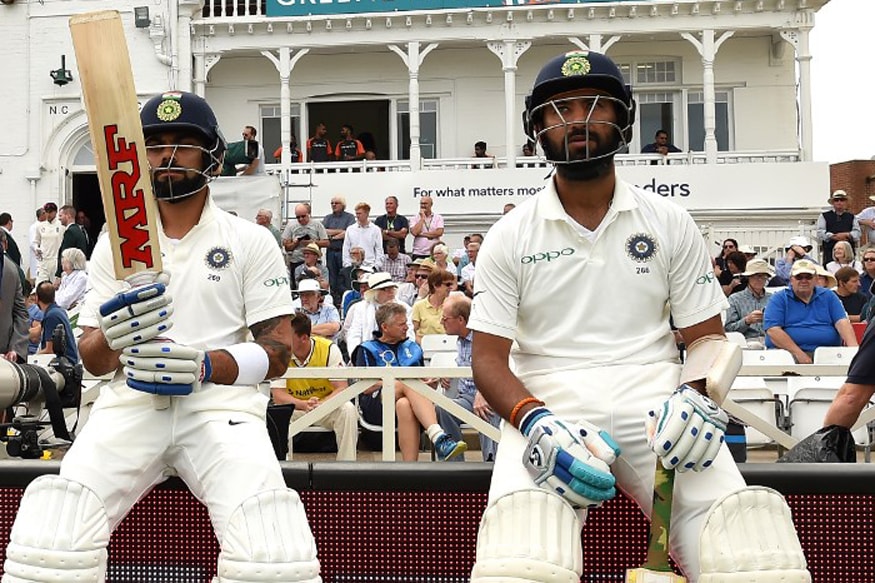 (AFP PHOTO)
What the team has lacked is support from the batsmen. Apart from the brilliant Kohli, runs have been in short supply. At Nottingham, where there were decent contributions from Rahane, Pujara, Pandya, to an extent even Dhawan, the outcome speaks for itself.
What explains the transformation in the Indian team's fortunes at Nottingham?
Slice of good fortune for sure. Joe Root opting to bat second worked to their advantage. However, it can also be argued that India got the worse of the conditions at Lord's simply because the toss went against them.
Luck can play an important part in sport, but can't be the only determinant between victory and defeat over a period of time unless some other attributes have undergone change too, as seems the case with India.
Mistakes in selection at Lord's, candidly accepted by Kohli and Shastri, were rectified swiftly. Contrition in decision makers was crucial at this stage. The series was slipping away rapidly, and to live on pre-set theories would have been delusional.
Simultaneously, there seems to have been soul-searching – perhaps even hard talk -- in the dressing room. Clearly some batsmen have been rapped on the knuckles to shape up or ship out. Changes in the squad for the last two Tests suggest that some regulars are on notice.
The most important thing was to prioritise hard diligence, unattractive and unexciting as may be, over airy-fairy flamboyance. Test matches are not won on bluster. The essential need is for intelligent application of skills and unrelenting mental toughness.
It would appear that India have done a course correction in time. The task ahead is that this mindset must hold over the next three weeks.
While they still trail 1-2 in the series, India start as favourites for the fourth Test, with England in disarray.
That's a huge psychological advantage to capitalize on. It would be presumptuous to believe the fourth Test will be won, but the prospect of a heady climax to the series at the Oval whets the imagination.