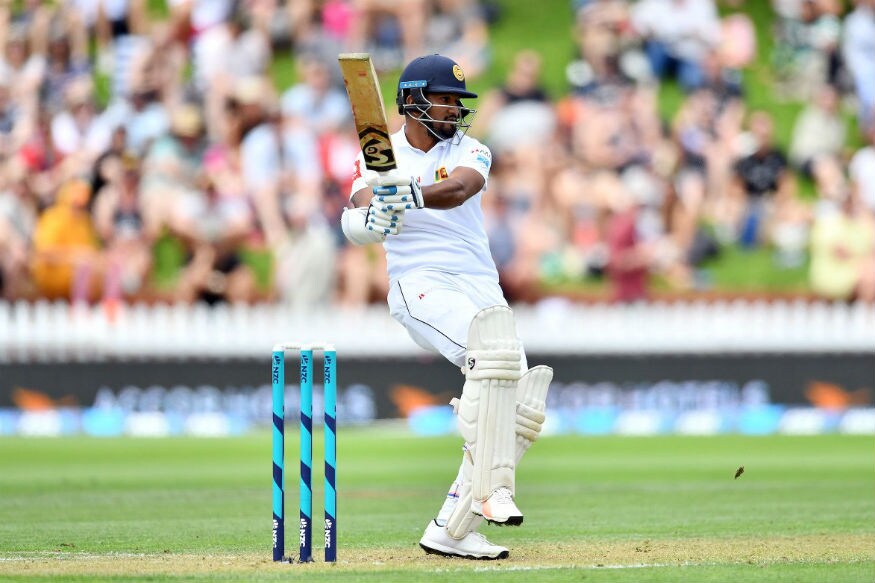 Batting in Test cricket has not been easy in this decade – i.e. post 2010. Around the globe, Test match wickets are getting tougher to bat as weak techniques and poor temperament are getting exposed by some quality pace and spin bowling.

Most batsmen today have excellent first innings averages. But only a few stand out on a wearing and crumbling pitch on Day 4 and 5 in the second innings. Performances in the third and fourth innings, thus, are extra special.

Dimuth Karunaratne and Kusal Mendis are two such batsmen for Sri Lanka whose performances in the second innings stand out. The Sri Lankan left-handed opener is a natural firefighter and plays attritional old-school cricket. He is staunch in defense and more often than not is among the last few standing for Sri Lanka in times of strife. Mendis, who bats in the middle-order, has a different approach. He is more attacking and aggressive but achieves similar overall results for Sri Lanka.

Since Mendis' debut in 2015, only six batsmen have scored over a 1000 runs in the third and fourth innings of Test matches. Mendis and Karunaratne not only feature in the list but also have stupendous numbers and a penchant for high scores marked by nine scores each of 50 or more. Only Joe Root has aggregated more in the third and fourth innings of Tests than the two Sri Lankan batsmen.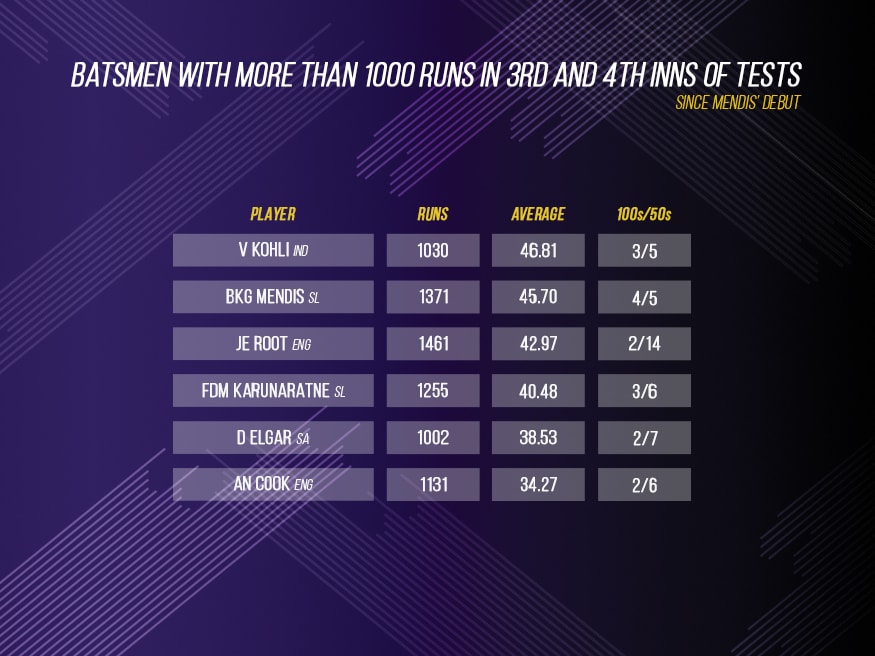 None of them though have more centuries than Mendis who has 4. Karunaratne has three and is level with Kohli. Mendis' 176 is the highest score in this group. Even when Sri Lanka have struggled as a collective batting-unit, the duo has managed to rack up impressive numbers. They have contrasting styles and manners, as mentioned before, but eventually, both, do the job for their team.

In fact, they complement each other so well that criticism about not playing Mendis at number 3, where he can team up with Karunaratne more often, is rife. There is further statistical evidence to highlight their achievement.

Split each innings of a Test match and calculate the global averages of top-order (position 1-7) batsmen in the last three years and their numbers fade in comparison to Karunaratne and Mendis in the third and fourth innings'.

Mendis' fourth innings average of 48.60 is nearly double that of the global average of 26.58. Even Karunaratne, who has an impressive 39.88, pales in comparison to Mendis. In the third innings of matches, Mendis and Karunaratne both average over 40 – 44.25 and 40.50 respectively – which is a far cry from the global average of 31.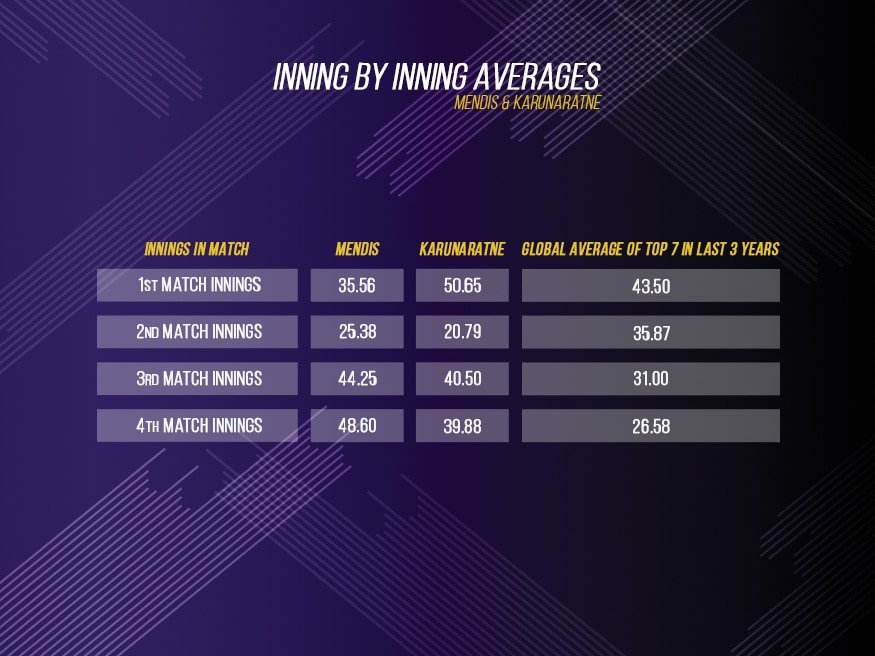 The same kind of proficiency is missing in Mendis, though, when it comes to the first and second innings where his averages of 35.56 and 25.38 go below global averages of 43.50 and 35.87.

Karunaratne, on the other hand, is pretty good when Lanka bat first but when they field first, the opener struggles with an average of 20.79, well below the global average of 35.87.

New Zealand will pose Sri Lanka a daunting fourth-innings chase at Christchurch. With all to play for in the series-decider, the Mendis-Karunaratne duo will have to play a blinder to keep Sri Lanka in the game and series.




First Published: December 27, 2018, 5:39 PM IST