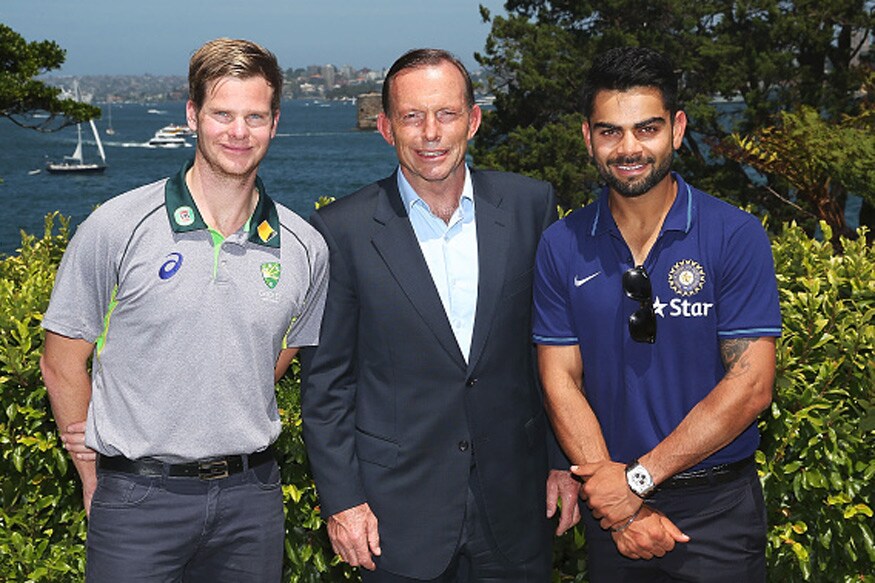 Kolkata: Former Australia captain Michael Clarke has predicted an India versus Australia final in the upcoming Champions Trophy starting in England, next month.
The World Cup winning captain feels that it will be conditions in United Kingdom that will have a lot of bearing on the performance of the teams.
"I see India and Australia in final. The conditions in the UK are going to play a big part. For example, if there's swing and seam on offer, Australian pacers will be tough to face. That will hold us in good stead. The likes of Mitchell Starc, James Pattinson, Josh Hazlewood, Pat Cummins can be tough to face," Clarke told reporters on sidelines of a promotional event.
However if it becomes hotter and some turn is on offer, spin twins Ravindra Jadeja and Ravichandran Ashwin will be difficult to face.
"If it's hot and the wicket spins, there's no better exponents (on those tracks) than Ashwin and Jadeja. That will be in India's favour. In Jadeja, India have the luxury of a quality spinner, who can bat. He is as good a spinner as anybody in world cricket," said Clarke.
While it has been a struggle for likes of Virat Kohli and Ajinkya Rahane during the IPL, the former Aussie skipper feels it won't be much of a concern during Champions Trophy.
"It's a different format (50 over). You get more chance to build your innings during batting. I don't think the Indian batsmen will be too concerned about their form in IPL or not," Clarke said.
India team is a good mix of youth and experience feels Clarke.
"They will have enough time to prepare for Champions Trophy. There will be confident having won the Champions Trophy, last time. They have had success in shorter formats in the United Kingdom," Clarke said.
First Published: May 13, 2017, 3:27 PM IST