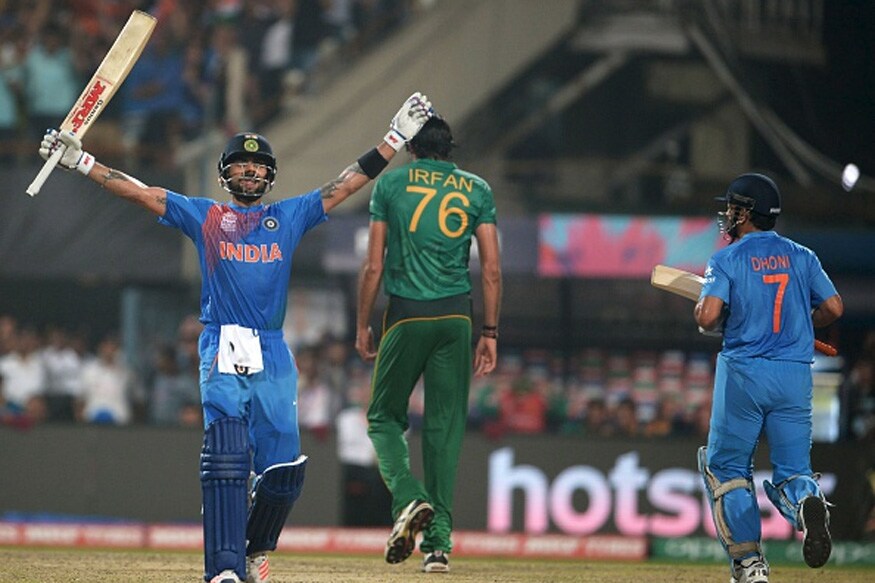 The world might be at Virat Kohli's feet right now but Pakistan coach Mickey Arthur has challenged Virat Kohli to score a ton in Pakistan.
"Kohli is a fantastic player but our team will make it hard (for him) to score a century there (Pakistan). It has been a great pleasure to watch Kohli scoring against all teams and it is always enjoyable to watch his batting. However, our bowlers will not make it easy for him to score there," Arthur said.
India have not played a proper bilateral series against arch-rivals Pakistan since 2007-08 even though Pakistan toured India for a short limited-over series in 2012-13. Since then, amid political tension, the countries have opted not to tour each other despite being pencilled in on Future Tours Programme (FTP).
The Indian skipper has scored 459 runs in 12 innings against Pakistan, which includes his personal best of 183. He also has scored 2 hundreds against them.
Kohli was recently praised by off-spinner Ravichandran Ashwin, who said that the captain doesn't have a negative bone in his body.
"He (Kohli) is someone who will go for a win come what may. He does not have a negative bone in his body, he always talks about a win, never about saving situations, we're always moving ahead. It is good because the players know what is required from them. It gives an amazing amount of intensity to the team," Ashwin said.
"This is his first series overseas as a full-time captain. I am sure all the best captains in the past too have a set of home games. He (Kohli) is already on par with most of the greatest captains that have played the game. It is best that we give credit to him," he said.