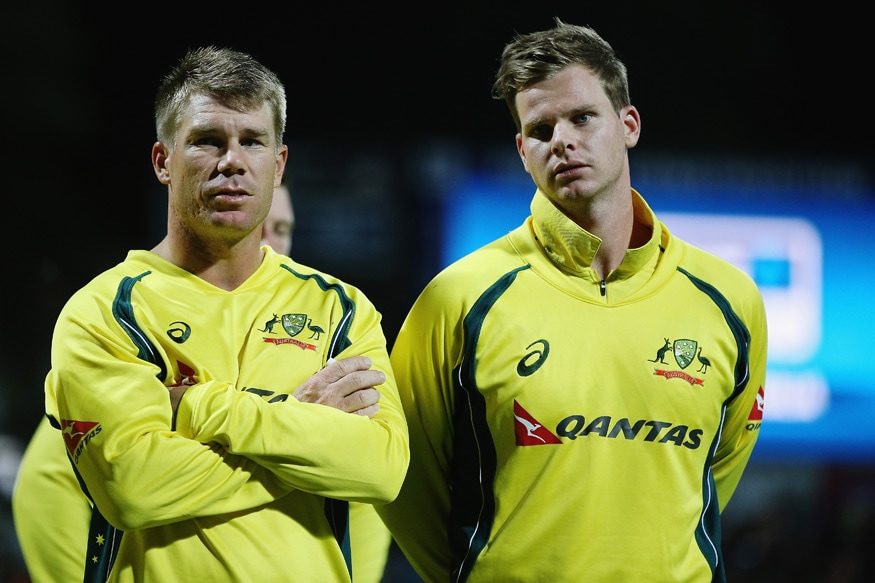 Former Australian batsman Michael Hussey believes Steve Smith and David Warner will walk straight back into the Australian World Cup squad once they complete their one-year bans. Australia's ODI form has gone from bad to worse in recent times with only two wins in their last 15 matches. Moreover, the Aussies have fallen to number 6 in the ICC ODI rankings — their lowest in the last 34 years.
"It's hard to say so far out, but the quality of player they (Smith and Warner) are you probably would say they are (walk-up selections)," Hussey said on this week's episode of The Unplayable Podcast. "As long as they do everything right in the lead up, they're in good touch skills-wise, they're in good fitness, no injury concerns and they've done all the right things preparation-wise and behavioural-wise as well, then you'd have to think they'd come straight back in because they're such quality players.
"We need to be looking at who's in our best team and the best players to play in that team. I'm not sure in 12 months' time Tim Paine will be there because if you think Alex Carey is a better one-day option, you're better off getting him in there sooner rather than later, if the selectors think he's a better one-day option."
Both Smith and Warner are trying their best to keep in shape as the disgraced Aussie skipper will be seen in the Global T20 League Canada, while Warner recently signed for St Lucia Stars in the Caribbean Premier League. Hussey feels that hosts England are one of the favourites for the World Cup next year because they enjoy a continuity in the squad in the format — something which the defending champions lack.
"It (World Cup) is not a long time away and that's the one thing that does concern me," he explained. "Leading into a World Cup year, you want to have continuity with your team, you want to get the guys playing together, getting the understanding, the communication out in the middle, knowing their roles very well and feeling comfortable around each other and that's what England have been able to do.
"That's why I think they'll go into the World Cup as favourites because they have such a settled team and they've been playing together for quite a period of time now. Now Australia's not going to have that luxury. We're going to have some quality players coming back in but they're not going to have much time to really build that continuity and communication between the group."