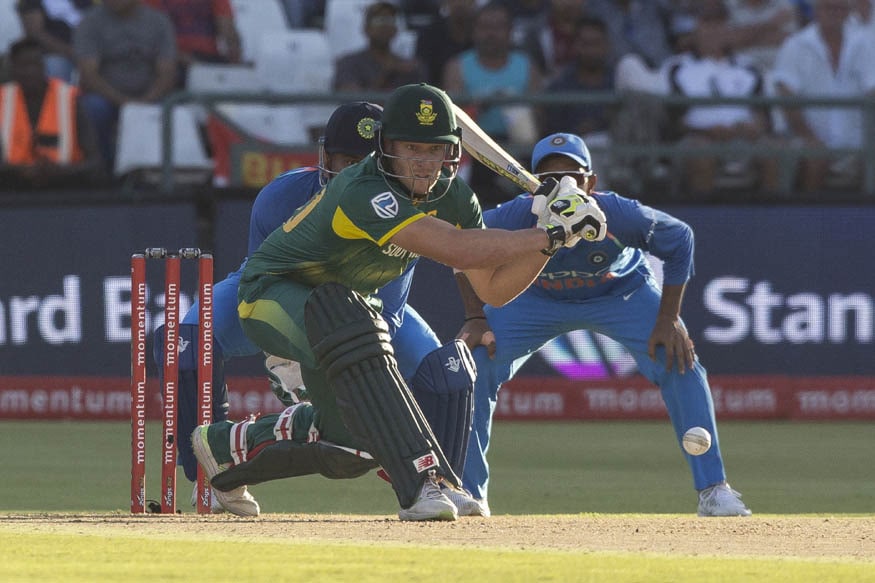 South Africa batsman David Miller has made himself unavailable for first-class cricket so as to focus on his limited overs game ahead of the 2019 ICC Cricket World Cup in England and Wales.
Miller, who has the record for the fastest T20 International century off 35 balls, has regularly featured in South Africa's limited overs teams. He stated that he would rather focus on the format he loves.
"It was a tough decision to make. I have decided that I would, in future, like to concentrate on white ball cricket to make sure that I am in a position to give myself the best opportunity to play for the Proteas in the format that I love," Miller said in a media release from Cricket South Africa on Tuesday.
"This is an important decision for me, especially with the World Cup looming next year. I will be available to play for the Dolphins in all limited-overs competitions and will give it my all to help them win trophies this season," he added.
The southpaw is yet to be capped at test level despite enjoying a successful limited-overs career. CSA Chief Executive Thabang Moroe remains hopeful that he will be back in first-class cricket some time in the future.
"It is disappointing to lose David from our pool of potential test players," Moroe said. "At the age of 29 he still has many years of good cricket left in him in all formats but at the same time we have to understand that he wants to throw his full weight into helping the Proteas to win the ICC World Cup.
"He has time on his hands to resume his first-class career in due course and I sincerely hope that we have not seen the last of him in red ball cricket where he has shown his undeniable talents in the past."