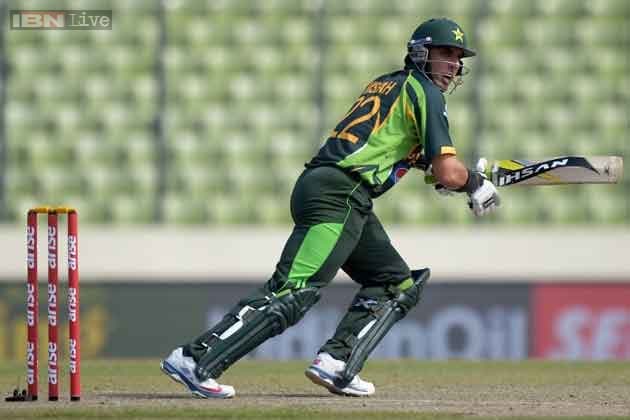 Karachi: Former Pakistan captain Mohammad Yousuf on Thursday continued his tirade against current captain Misbah-ul-Haq claiming that he didn't deserve a place in the one-day squad.
Asked what would be captain, Misbah's position in the team, Yousuf said he will not say anything as he just wanted to prolong his career.
"I don't see Misbah making any protests over the powers given to Waqar and Moin. Because the way, I see it he just wants to prolong his career and will do whatever they say.
"In the first place, if selection is done with total honesty than there is no place for Misbah in the national one-day side," Yousuf said.
The former captain said that normally in cricket the captain held all the power and was the key leader but in Misbah's case since he had always remained a defensive and passive captain he will not be able to stand up to Waqar or Moin.
"Honestly speaking, the right decision for the board to make now is to bring in someone like Shahid Afridi as captain of the one-day side for the World Cup," Yousuf added.
"Because the team needs a pro-active leader like him and he will work on par with Waqar and Moin and they will form a good partnership which will be good for the team itself," he said.
Yousuf said he would also like to see former captain, Inzamam-ul-Haq appointed as batting coach of the national side. The former batsman said that he hoped Waqar would have also learnt from his mistakes in the past when he was head coach.
"I heard Waqar saying he will not repeat the mistakes of the past and I hope he doesn't do it because he has the ability to be a good coach if only he improves his man management skills," he said.
"Waqar has the ability to motivate this team to do well but his attitude should be more positive and open. He faces a lot of challenges ahead of him now."