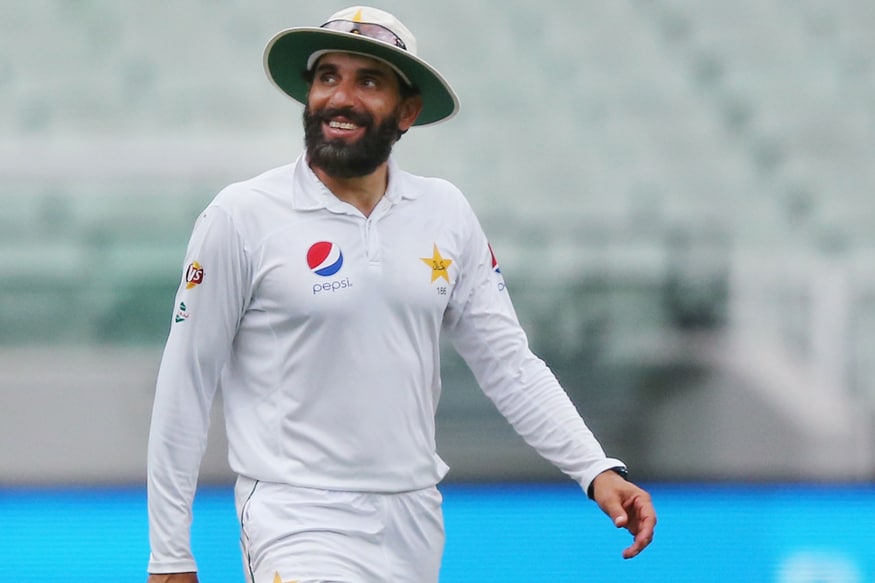 Misbah ul Haq has been appointed head coach cum chief selector of the Pakistan national side on Wednesday (September 4). Former Pakistan captain Waqar Younis has been appointed bowling coach. Both Misbah and Waqar have been given three-year terms. They replace Mickey Arthur and Azhar Mahmood respectively.
"It is very humbling for me to join a select group of some of the very best to have coached the Pakistan national sides in the past. It is an honour and more than that, a massive responsibility as we live and breathe cricket," Misbah was quoted as saying in a PCB release.
"I know expectations are high, but I am absolutely ready and up for the task otherwise I would not have thrown my name in the hat for one of the most challenging and coveted roles in Pakistan cricket.
"We have some of the most talented and exciting cricketers, and I will like to help them train and prepare in such a way that they can play intelligently, smartly and fearlessly. I am aware this will require a change in the dressing room culture but if we have to compete consistently at the highest level, we have to embrace these modern day requirements.
"We need to understand this is a performance-oriented world and only those Pakistan players have thrived in the past who have taken the pride in donning the star and crest on their chests by delivering every time they have stepped on to the field. That's the way I have played my cricket all through my career and this will not change in my new role.
"I am excited to once again have someone as experienced and knowledgeable as Waqar Younis in my corner as a bowling coach. We have exciting young fast bowlers in our ranks and there is no better person than Waqar to transform them into modern day stars.
"Both Waqar and I had a candid and frank discussion and we discussed and agreed on a number of things, including roles and responsibilities as well as how to take things forward."
Misbah, 45, played 75 Tests for Pakistan scoring 5222 runs, most of them in tricky situations. He also played 162 ODIs and 39 T20Is, where he scored 5122 and 788 runs respectively. He retired from the game in 2017.
Misbah led Pakistan in a national record 56 Tests and even took them to the No. 1 position in the ICC rankings in 2016. He is Pakistan's most successful Test captain with 26 wins.
Misbah and Waqar have worked together from May 2014 to April 2016 when the former was captain and the latter head coach.
Their first assignment in their new roles will be an upcoming three ODI and three T20I home series against Sri Lanka, which will be played from September 27 to October 9.