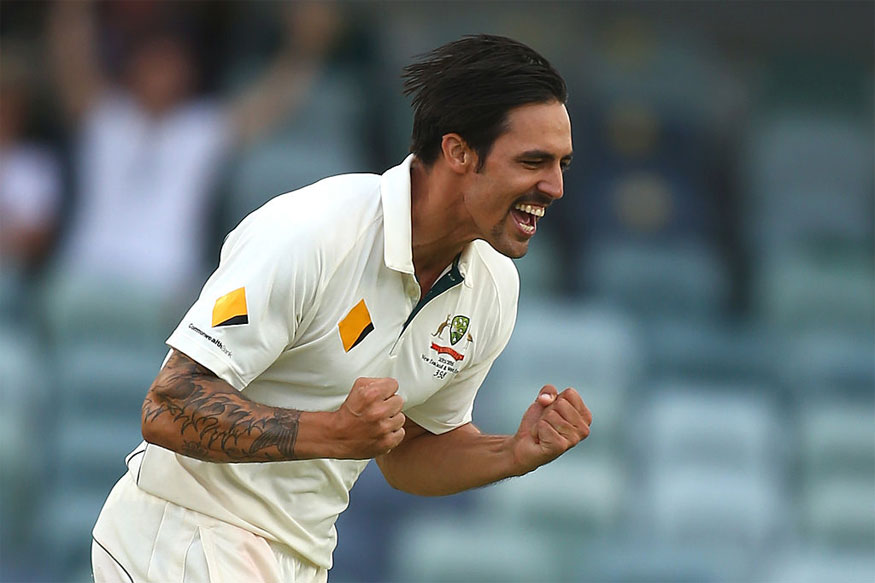 For years Mitchell Johnson had cast fear in batsman's mind with his tearaway pace. He retired from all forms of the game last month, but the 37-year-old isn't done with his penchant for speed just yet.
The former Australian pacer, with his cricket days behind him, is now set to make his motorsport debut this weekend at the Barbagello Raceway around 50km north of Perth in a Formula 1000 series event.
Johnson has always been an avid motorsport fan and said that he was really starting to enjoy the whole process.
"I've always loved my cars, I've always had that passion," Johnson told the Wanneroo Times. "For me, it's that release - it's not quite the same as what I got with cricket but it's a great adrenaline rush for me to get my mind off things.
"You're going pretty quick, you've got so many technical things to think about - when you're going to turn into the corner, braking, feeling the car. It's been a great process - I'm starting to really enjoy it."
The Formula 1000 cars are an open wheel class with 1500 cc engines. Johnson had undertaken an Accelerated Driver Training Programme with Arise Racing, an outfit is based out of Perth, ahead of his first outing. The former pacer likened driving a motorsport car for the first time to facing Shoaib Akhtar while he was playing for Queensland.
"I faced Shoaib Akhtar when I was playing for Queensland," he said. "He's got this massive run-up - the first ball, I was sort of shaking there. His first ball, hit for four, it was a full toss and I ran past and said 'please don't hit me'. It was almost the same as the first time I was driving out here."
Johnson finished his cricket career with 313 Test wickets in 71 outings only behind Glenn McGrath (563) and Dennis Lillee (355) in the all-time wicket-takers list for Australian fast bowlers.