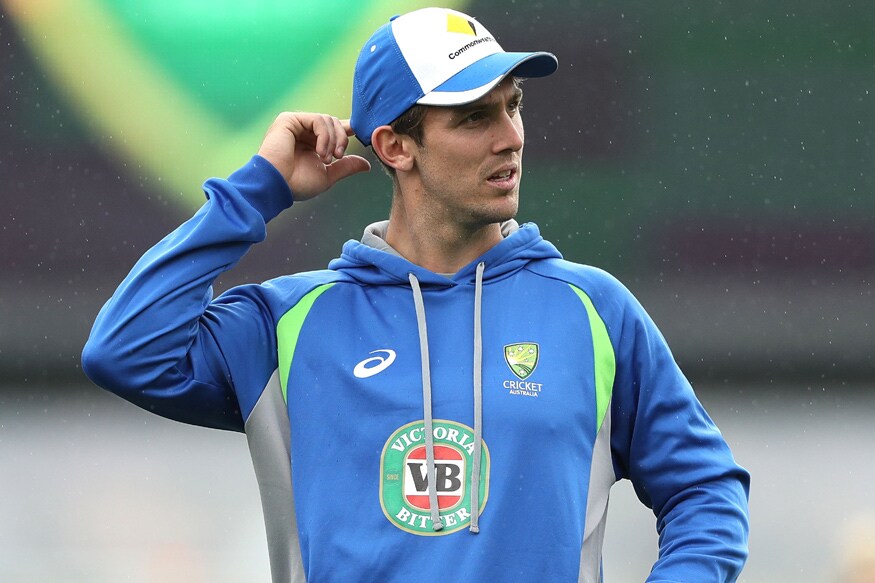 Sydney: Australia all-rounder Mitchell Marsh said he was ready to go if his improved batting in domestic cricket earned him the nod for the third Ashes Test against England that starts in Perth on Thursday.
The 26-year-old underwent shoulder surgery earlier this year and faced nine months on the sidelines but returned for Western Australia in October and scored 680 runs in all forms of cricket at an average of 68.
He has scored two centuries, a 95 and 80 in his 14 innings and is expected to be in competition with Peter Handscomb for a position in the third Test lineup.
If selected, elder brother Shaun is likely to move to number five with Mitchell slotting in at six, where his medium-pace bowling will complement the all-out pace trio of Mitchell Starc, Josh Hazlewood and Pat Cummins.
"I am renowned as the 'glue' of the fast bowling cartel," Marsh told reporters in Perth on Tuesday.
"I did a bit of sucking up and I'm back in their WhatsApp group. The cartel are happy to have me back. I got invited to dinner last night. It was a huge honour," he added with a laugh.
While Marsh's improved batting had no doubt put him back in the frame, the all-rounder said his reconstructed shoulder was holding up well to the rigours of bowling.
"Shoulder's feeling really good, body's feeling really good, got through the last two Shield games bowling, ready to go if I get the chance," he said.
"I know I'm in great form at the moment, I probably didn't expect to get back in so soon after my injury. I've worked hard over the last nine months to get my body back into shape.
"If I get an opportunity to play, I'll bowl as many overs as Smudger (captain Steve Smith) needs me to bowl.
"Rhythm-wise, the ball's coming out really well, pace-wise I think I'm up where I was 18 months ago."
Marsh added that his possible Test return on his home ground, which was hard and generating good pace, would be special if he gets to play with his brother, but the job was to wrap up the series with two Tests remaining.
"It'd nice to be back playing for Australia and playing with Shaun again, it's always special," he said.
"But we're playing an Ashes Test and we have an opportunity to win the series so all I'm focused on, if I get an opportunity, is doing my job for the team."