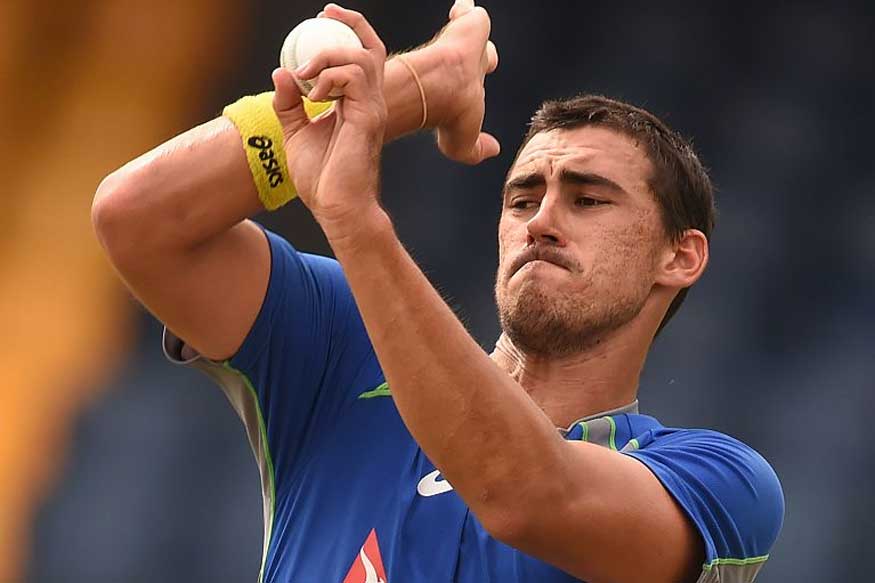 Mitchell Starc has revealed that he has been released from his IPL contract by the Kolkata Knight Riders. Starc was brought by KKR in the 2018 auction for a whopping INR 9.4 Cr but did not feature in the tournament due to a leg injury. He has been grappling with a spate of injuries since then but recently made a comeback to the national side.
"I got a text message two days ago from the owners of Kolkata saying I've been released from my contract, so at the moment I'll be home in April," Starc told reporters in Sydney. "It's an interesting one. As far as I'm aware everyone's on one year at the moment [with CA]. It's a bit of a changing time with people at CA and that's a better question for those behind the scenes with CA with what they want to do with contracting.
"For us we're not so worried about contracts at the moment, it's about performing on the field and that will take care of the rest of it come contract time whenever that is."
With a busy schedule coming up which includes a full series against India followed by the ODI World Cup next year, Starc said playing for the country will any day come ahead of the IPL. Although he did not make it clear whether he will put up his name for the upcoming auctions, the 28-year-old said that if he did not play the IPL next year it will provide him a good opportunity to "freshen up" ahead of a gruelling schedule.
"I obviously didn't go last year with my tibia injury and it was a great opportunity to freshen the body up, let everything heal by itself," he said. "I guess barring a little niggle in my hammy I've felt pretty good with my body and my strength and the rest of it.
"That little period of time has really paid off for the body. If I don't play the IPL next year it's a good opportunity to freshen up for a massive six months of cricket in the UK."
Starc admitted that playing lucrative T20 tournaments such as the IPL was a "lovely bonus on the pay packet", but insisted that if he has to miss that in order to play Test cricket, he will take the latter option every day of the week
"I'm sure it would [provide security] for a lot of people, it's probably no different to working life outside of the sporting field," said Starc.
"When you look at some of the dollars involved in the IPL and some for the T20 leagues around the world, for guys who might be on the fringe or what to concentrate on T20 cricket, it's very beneficial to play. At the moment for me I just want to play as much Test and one-day cricket as I can, and the IPL is a lovely bonus on the pay packet, but if I miss that to play more Test matches, I'm taking that option."