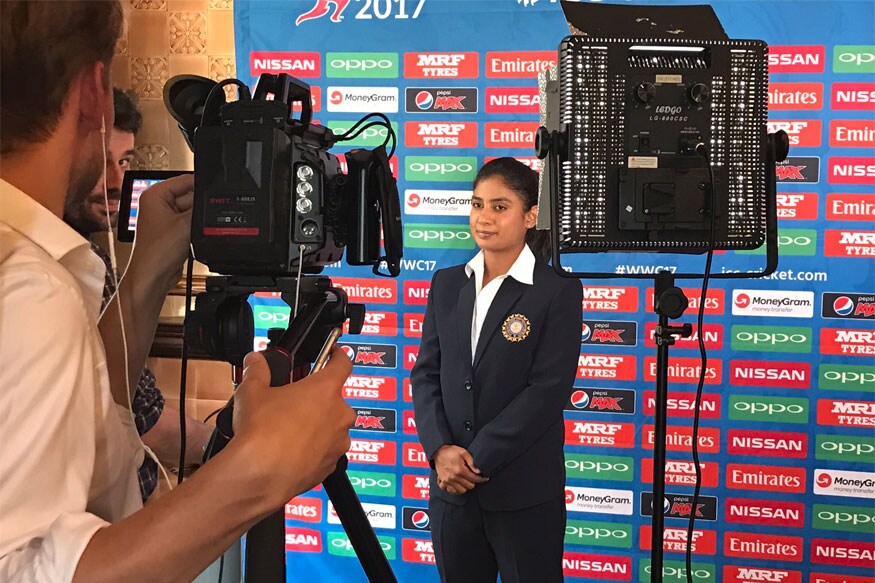 Indian women's cricket team captain Mithali Raj is being applauded by one and all for her fitting response to a sexist question, asked by a reporter during the pre-event dinner of the 2017 ICC Women's World Cup on Wednesday.
When asked who her favourite male cricketer was, Mithali shot back by asking, "Do you ask the same question to a male cricketer?".
Mithali, who has been one of Indian women's cricket's star performers over the years was enraged by the question. And went on to express herself to the reporter.
"Do you ask them who their favourite female cricketer is?"
"I have always been asked who's your favourite cricketer but you should ask them who their favourite female cricketer is," Mithali questioned the reporter in response to the patronizing question.
Superb response from Indian skipper Mithali Raj. Asked by a reporter who her favourite male player is: "Would you ask a man that?" 👊🏻 #WWC17 pic.twitter.com/RqgVLzXp46

— Adam Collins (@collinsadam) June 22, 2017
Mithali is the second highest run-getter in one-day internationals in women's cricket with an overall tally of 5781 runs in 177 matches at an astonishing average of 52.08. She has five centuries and forty six half-centuries to her name.
The Indian captain is expected to go past the all time highest aggregate of 5992 runs, held by former England captain Charlotte Edwards, during the tournament, which begins on Saturday.