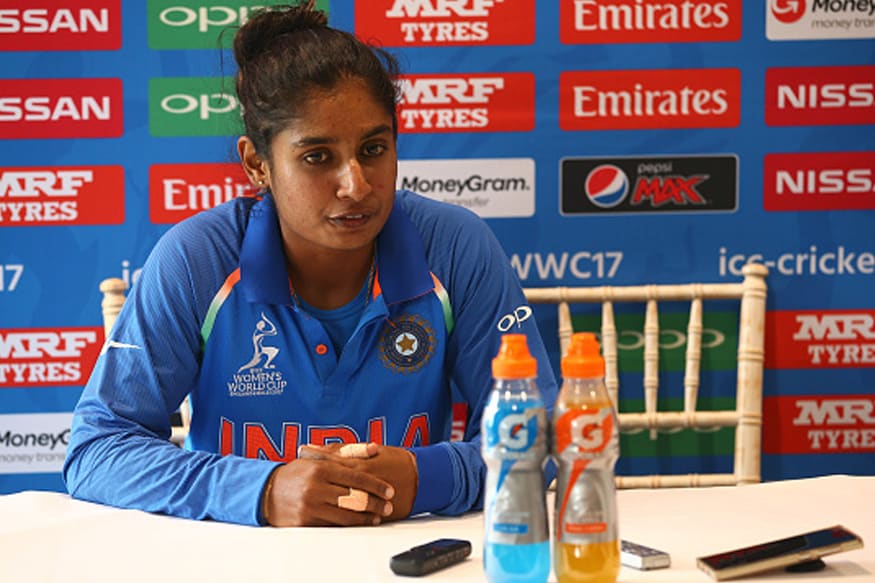 Indian women's cricket captain Mithali Raj has once again spoken out about the need to televise more women's cricket matches in order to promote women's cricket in India. The Indian team reached the final of ICC Women's World Cup earlier this year with some stupendous individual performances, but failed to cross the final hurdle as they lost to hosts England.

The tournament also saw a huge surge in viewership for the women's game and since then the International Cricket Council and the players themselves have been trying to promote women's cricket further. Speaking to ANI television, Raj once again batted for more exposure in terms of broadcast for women's cricket.

"There has to be visibility. There have to be matches that are televised because that's how we can continue the interest we have developed in people to start following women's cricket."

"We definitely need to play more games, whether it's T20, ODI to Test format because there has to be continuity after what we have set after the World Cup. The boards and the ICC are certainly looking into it," the highest run getter in women's ODI cricket said.


Telecast of women's matches essential to create interest in women's cricket: Mithali Raj

Read @ANI story | https://t.co/FEREZyztMZ pic.twitter.com/MpxtPaXr1E

— ANI Digital (@ani_digital) October 12, 2017


Raj further said that there has to be a proper machinery in place to create buzz about women's create whenever the team is playing any bilateral series as well.

"When there is any bilateral series or when India is hosting any series, there has to be an awareness that there is an international series happening and people should come and watch us play in stadiums. Usually, that doesn't happen," she said.

"We should also encourage young girls in schools to take up the sport and have a school team," she concluded.

First Published: October 12, 2017, 2:46 PM IST