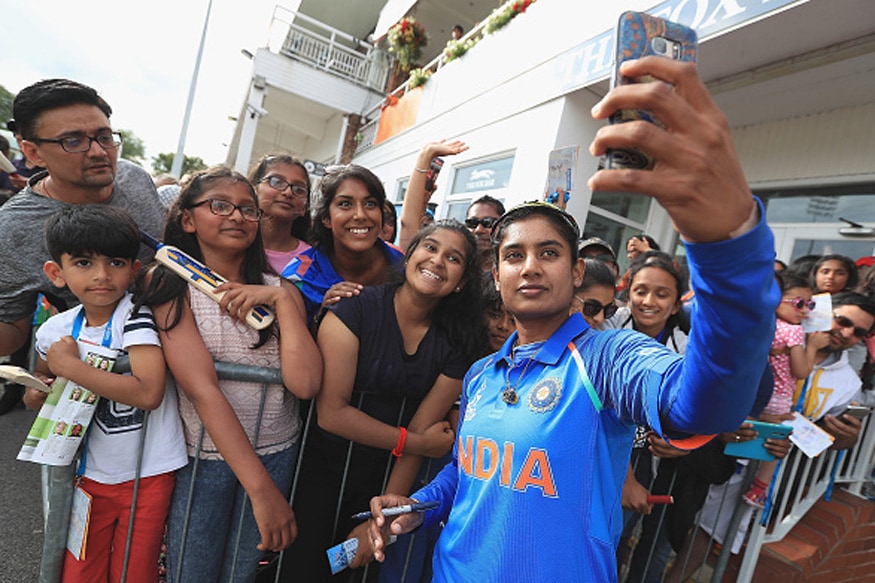 New Delhi: She is the toast of the nation and skipper Mithali Raj deserves all the accolades after India's women's team finished runners-up in this edition of the ICC Women's World Cup. While she is happy that her teammates are getting the attention they deserve, one thing that irks Mithali is being compared to the male cricketers in the country.
Having famously replied to a journalist prior to the start of the showpiece event if a male cricketer was ever asked about his favourite female cricketer, Mithali clears the air. The highest run-getter in women's cricket says that while it is an absolute privilege to be compared to the likes of Sachin Tendulkar and MS Dhoni, she likes to be known for her own game and who she is.
"On the one hand, being compared to Sachin is an absolute privilege. I don't think I've achieved even half of what he did for the country. On the other, being a woman cricketer, I want people to know me for my own identity. I would rather not be compared to a male cricketer," she told Hindustan Times.
Commenting on her reply at the media event before the World Cup, Mithali said: "I believe it wasn't the right platform for a query like that. On the occasion, the question sounded irrelevant, even frivolous."
Interestingly, even comparisons to Dhoni due to her calm influence on the team has taken Mithali by surprise as she feels that she has always been a calm character as she doesn't wish to let out her emotions during a game. "I have always been like this. I want to keep a check on my emotions while on the field," she said.
Mithali has no qualms in admitting that while the women's team had played well in the 2005 World Cup as well, it is thanks to the social media that the current crop of girls have got the due recognition.
"We played equally well in the 2005 World Cup — India lost in the final to Australia — but this time round, the excitement seems to have exploded. Then all our matches were not televised and unlike this year, there was no social media or the ICC working round-the-clock to market the tournament. This is a huge differentiator, but we are loving it," she said.
Mithali has caught the eye as much for her batting as she has for her habit of reading before going out to bat and the batter says it helps her keep calm and not panic. "I've been a voracious reader for as long as I recall. I don't know what the big fuss about reading during a World Cup game is about. It makes me less nervous while I wait to bat. Since ICC norms don't permit a Kindle, I carry a book along. There may be some anxiety in the dressing room and that may become contagious. But I am a spontaneous person and I don't want to plan my innings before I step out on the field. I want to stay in the moment," she explained.