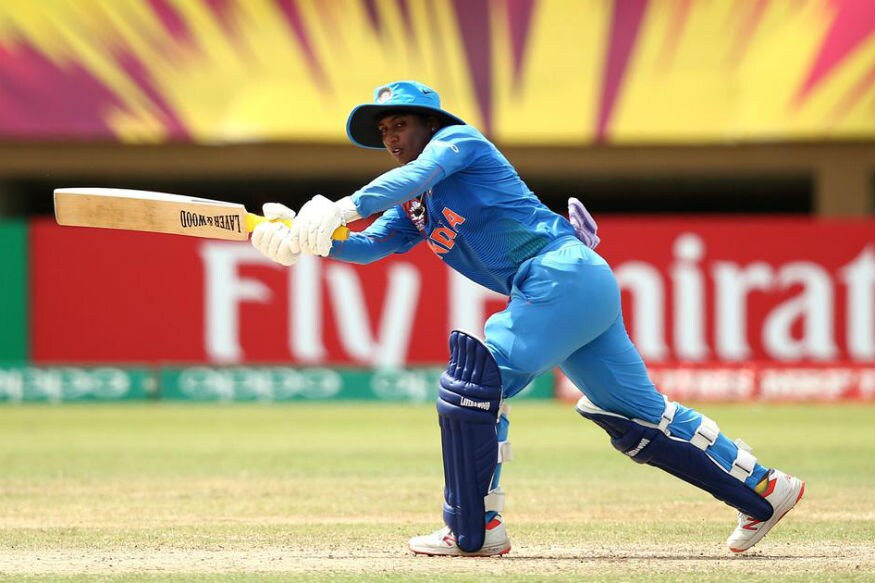 The advertisement where Mithali Raj - a name all too familiar in India - narrates her journey to stardom after fighting the naysayers within her family is not only inspiring but also reflective of the icon's determination. With a singular aim towards success, Mithali cocooned herself from everything that would prove detrimental in her path. By following her instincts and concentrating on her strengths, the 36-year-old has been able to carve out her own niche over the past two decades.

On Thursday, India entered the semi-finals of the Women's World T20 against England high on confidence, but ended up surrendering meekly. After the surprise omission of the stalwart from a crucial game, the Indian batsmen needed to take on the onus in a now or never encounter.

"Be fearless, be brave, be bold."

Taking Haruki Murakami's saying all too literally, the Indian team management took the decision of playing with an unchanged XI from their last game, in which they had beaten Australia convincingly. Mithali, who had been forced to sit out from the encounter due to ill-heath, would have hoped to return in a pressure game at Antigua, a track where India had not played in the tournament so far.

However, Anuja Patil's three-wicket haul against the Aussies and more importantly, Mithali's unsettled batting spot - she was guilty of facing a number of dot balls in the Powerplay overs and was not a good bet down the order when the team needed some quick runs too - could have forced the duo of Ramesh Powar and Harmanpreet Kaur to drop their senior star. But the move was not only short-sighted, considering the inconsistent form of the batsmen in the tournament, but also baffling if Mithali's contribution over the years is taken into consideration.

Mithali has amassed 9,496 runs in her career across varied conditions, which started even before the 21st century ticked over. Well before most players in the current side had even had a cursory experience with the game, Mithali was leading the squad into the final of the 2005 World Cup. In all games in the 50-over world tournament's history, she has smashed 1139 runs at a stunning average of 54.23. Her strike-rate of 68.49 can be looked down upon, but the way that she has anchored the team in countless innings remains admirable. In a pressure game, surely those numbers made a compelling case to be considered.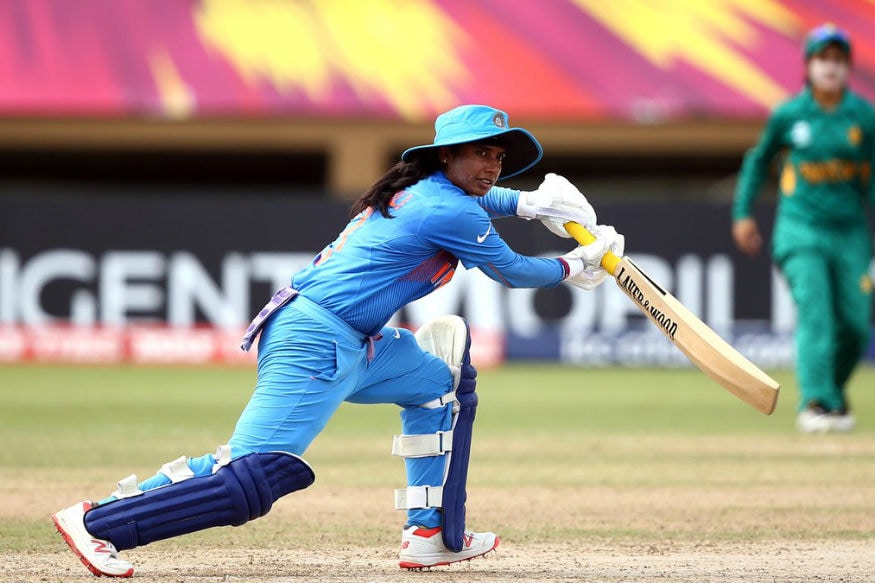 During the course of this World T20, Mithali became the highest run-scorer in the format for India - men or women combined. Once again, her strike-rate was not as jaw-dropping as Harmanpreet's or Smriti Mandhana's, but her assured knocks of 56 and 51 against Pakistan and Ireland respectively were much-needed in a batting side that was prone to inconsistency.

Yes, she was indispensable but once the decision had been taken, it was up to the Veda Krishnamurthys and the Taniya Bhatias to prove that it was the right move. It was not to be.

All cricketers are taught the importance of changing game-plans according to the bowling and conditions. If the ball grips and turns, play back in the crease. Wait for the bad balls and look for the tight singles. It was the second match of the day at Antigua, and the Indian batsmen knew they would be up against spin.

However, following Mandhana's stroke-filled innings, the Indian unit was in tatters, as they failed to navigate the tight bowling and excellent fielding. After impressing with a "fearless brand of cricket" in the last few games, the inability to shift gears and play the patience game came back to haunt the Women in Blue. Bhatia, who opened with Mandhana, was constantly troubled by the length ball wide outside the off-stump. She was eventually out to a similar delivery after a painstaking 11 off 19 balls.

Fearlessness is not only about smashing one delivery after the other, but is also about staying calm in the most stern of situations. Harmanpreet and Jemimah Rodrigues managed to ease out the nerves of a big game with a steady 36-run partnership that pushed India to 89 for 2, but what happened after made for dismal watching.

A tight run-out of the 18-year-old started the collapse, as one Indian batter after another committed hara-kiri. Veda, who had a torrid time in Windies, was caught in two minds after she danced down the track only to find that she was nowhere near the pitch of the ball. Skipper Harmanpreet was dismissed while attempting to break the shackles, but even she was unable to reach the ball after she stepped down to go for a hoick.

It was just a sorry plight thereafter, with England sticking to the basics and the Indians doing anything but that. Premeditated shots to balls that didn't come on, poor timing against deliveries that did, even poorer running between the wickets, inability to read the line of any delivery and some headless and mindless intent to go for the big hits even when the ball wasn't there for the taking summed up India's batting.

In contrast, England batted patiently after losing two early wickets; staying back in the crease and playing the lofted shots only when it was there to be hit. By managing to negate the bounce, they made the pitch look easier than what it was. Coupled with the Indian spinners erring in line and the fielding unit just failing to stop the singles, an easy win was scripted.

As Natalie Sciver mowed a Poonam Yadav ball towards cow corner to bring up her fifty, the doom within the Indian camp was palpable. They had not only failed to breach the English challenge in a World Cup for the second time in 15 months, but also proved that without their leading light Mithali Raj, they are simply not as assured a unit. As they walked back dejected, the sullen image of the benched hero was hard to overlook. What if…?

First Published: November 23, 2018, 4:30 PM IST