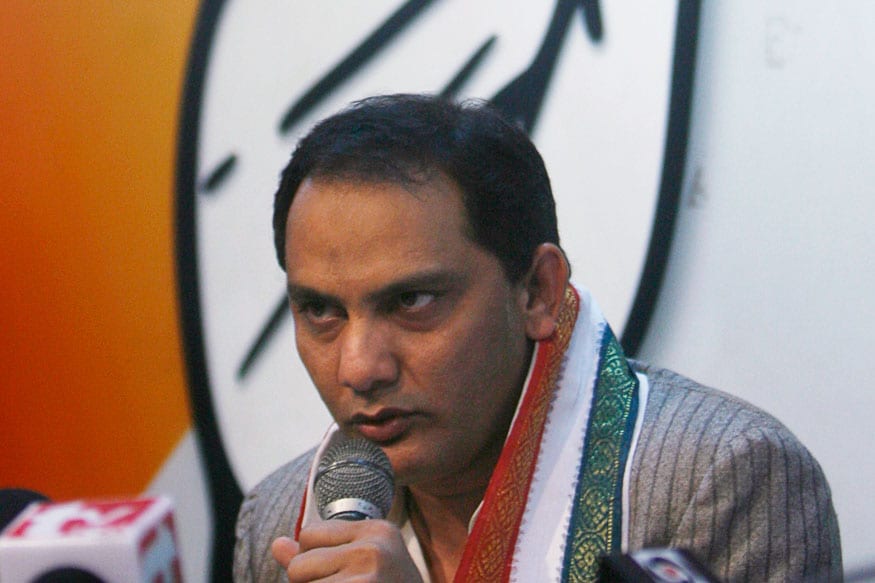 Former Indian cricket team skipper Mohammad Azharuddin was appointed as the working president of the Congress party in Telangana on Friday, just days ahead of Assembly elections that are scheduled to take place in the state.
"Congress president Rahul Gandhi has approved the appointment of Mohammed Azharuddin, ex-MP, as working president of the Telangana Pradesh Congress Committee," a statement from AICC general secretary Ashok Gehlot said.
Azharuddin has previously been a Lok Sabha member as an MP from Uttar Pradesh's Moradabad in 2009, the same year he joined the Congress.
He contested the 2014 election from Rajasthan's Tonk-Sawai Madhopur constituency but was unsuccessful in his bid to get another seat in Parliament.
Azharuddin, who captained India in 47 Tests, saw his cricket career come to an abrupt end when he was implicated in the infamous match-fixing scandal in 2000 and was banned by the BCCI for life.
However, the Andhra Pradesh High Court in 2012 declared the life ban on him as illegal and it was subsequently revoked.
He played 99 Tests for India in his career during which he scored 6,216 runs at an average of 45.08.
The former cricketer, who hails from Hyderabad, is aiming to contest the 2019 Lok Sabha elections from the Secunderabad constituency in Telangana.