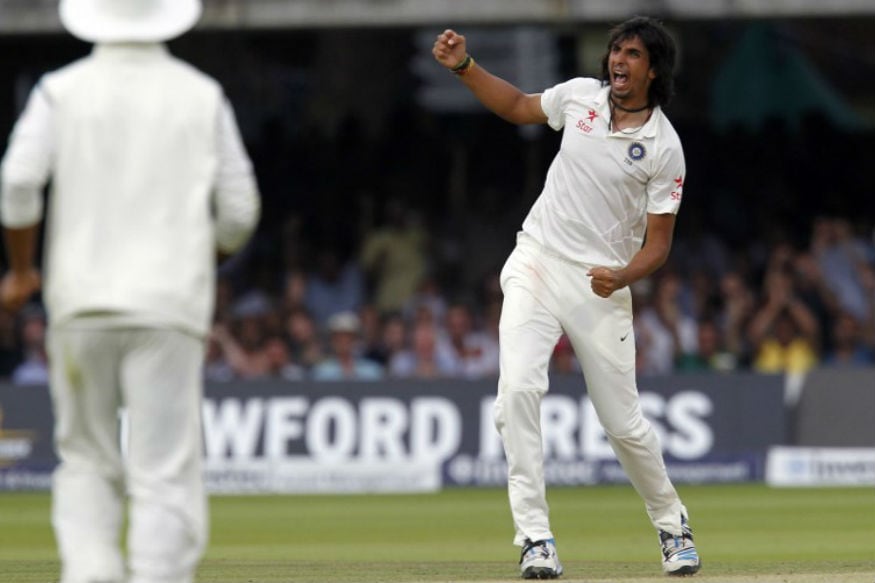 Having suffered a 31-run loss in the opening Test at Birmingham, India will be desperately keen on turning a corner come the second Test at Lord's from Thursday.
India have played 17 Tests at the 'Home of Cricket', dating back to 1932, all against England, and have come out tops only twice. Four Tests have ended in a draw while England have won on 11 occasions. India, however, have happier recent memories of playing at the iconic venue having won an enthralling match when they were last on English shores in 2014. Although, India's record isn't exceptional at the venue, over the years there have been some eye-catching performances at the ground by Indian players. Here's a look at five of those.
Mohammad Nissar snaps up 5/32 in India's debut Test (1932)
Mohammad Nissar (Getty Images)
India got their first shot at Test cricket in 1932 and immediately made an impact. Electing to bat first, England weren't prepared for the storm awaiting them. Mohammad Nissar, a young 21-year-old medium pacer sent shockwaves through the English batting line-up, picking up openers Percy Holmes and Herbert Sutcliffe in his first spell as England were reduced to 11/2 and soon 19/3. The hosts managed to stage a recovery, thanks largely to their captain Douglas Jardine's 79, but Nissar returned to add three more wickets to his tally finishing with figures of 5/93 in 26 overs. Though India lost the match by 158 runs, Nissar's feat was one to be remembered for a long time.
Vinoo Mankad's rare double (1952)
Vinoo Mankad (Getty Images)
The Lord's Honours Board has great significance in Test cricket's long history. To feature on either the batting or bowling Honours Boards at the iconic ground is a significant feat for a cricketer but only nine players have had the distinction of appearing on both boards. One name that stands out of the nine is that of Vinoo Mankad, who remarkably achieved the feat in the same Test during India's tour to England in 1952.
The all-rounder picked up 5/196 sending down 73 overs as England racked up a massive 537 in reply to India's first-innings total 235. Mankad then came out to open the innings in the second dig and constructed an exquisite 184, studded with 19 fours and a six. His efforts weren't enough to prevent a loss but Mankad ensured his name was etched in game's history forever. To date he remains the only Indian to star on both boards at the Lord's pavilion.
Chetan Sharma's 5/56 hands India maiden win at Lord's (1986)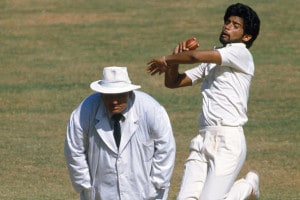 Chetan Sharma in action. (Getty Images)
As India embarked on another tough tour to England, the first of the three Tests at Lord's was always going to be crucial in deciding which direction the series would turn. On ten previous occasions, India had never managed to beat the hosts at the 'Home of Cricket', and the odds were once again stacked heavily against them.
However, the tide turned this time around and leading the way was a 20-year-old medium pacer - Chetan Sharma. Electing to field first, Sharma, bowling first change nipped out the key wickets of David Gower, Mike Gatting and Alan Lamb to reduce England to 98/4. He later returned to snap up Graham Gooch and Paul Downton to finish with figures of 5/64 as England were bowled out for 294. Sharma's first-innings burst proved to be key in India registering a win at Lord's for the very first time in Tests.
MS Dhoni's defiant 76 denies England victory (2007)
MS Dhoni in action at Lord's, 2007. (AFP)
The former Indian captain has often been criticised for his overseas record, especially in Test cricket. However, during the first Test between India and England at Lord's in 2007, MS Dhoni produced one of his most memorable long-form innings, a defiant 76 against a probing attack in trying conditions to help his side eek out a draw.
Set a strong 380-run target to chase, Dhoni batting at seven held forte despite wickets fall at the other end consistently and in the end was aided by bad light and rain which brought an early end to proceedings on the final day with India on 282/9. With the visitors winning the next Test at Nottingham by seven wickets and the final encounter at the Oval ending in a draw, Dhoni's innings proved to be vital in India securing a rare Test series win in England.
Ishant Sharma's 7/74 sends England packing (2014)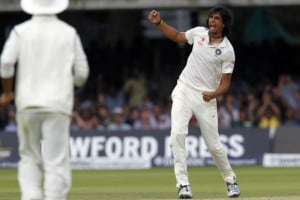 Ishant Sharma at Lord's, 2014. (AFP)
An inspired bit of captaincy by MS Dhoni backed up by a fiery spell of fast bowling by Ishant Sharma resulted in India claiming the second Test at Lord's by 95 runs, in 2014. The visitors having set England a stiff 319-run target reduced them to 72/4 on the fourth day. Joe Root and Moeen Ali, however, weren't in the mood to give up easily. Some solid rearguard action ensued with the duo adding 101 runs for the sixth wicket on the final day threatening to take the game away from India. With Dhoni running out of options, he turned to Ishant Sharma to produce some magic and the lanky seamer produced a magical passage of play.
Sharma first struck on the last ball before lunch on day 5, removing Ali with a brute of a bouncer for 39, and then ran through the English batting lineup after the break. With three fielders on the leg side fence, Ishant bowled a barrage of bouncers claiming three wickets in eight balls to break England's back. His career-best returns of 7/74 helped India take a 1-0 lead in the five-match series.