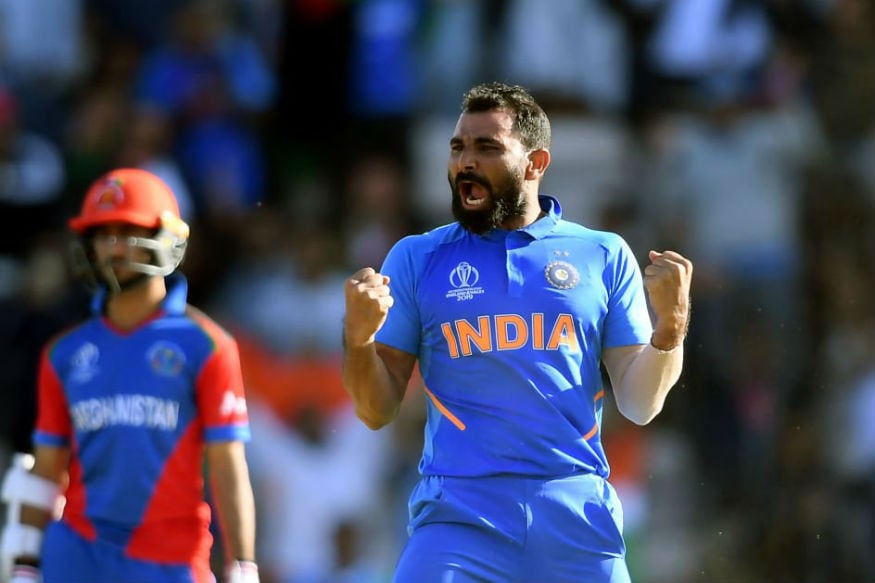 With Afghanistan threatening to cause the second upset in as many days at the 2019 ICC World Cup, Indian captain Virat Kohli turned to his best fast bowlers Jasprit Bumrah and Mohammed Shami to save the day, and both came through with flying colors to keep the unbeaten streak intact.
Shami, who bowled the final over and took a hat-trick, said he was aided by Bumrah's immaculate over before him that gave him a 16-run cushion to work with.
"You (Bumrah) left me 16 runs in the final over and I was sure that was enough. Even before you started your over (49th) I was confident you would not give away too many runs away," Shami told Bumrah in a chat after the match at Southampton.
PACE SPECIAL: @Jaspritbumrah93 & @MdShami11 discuss #TeamIndia's bowling heroics against Afghanistan & that very special Shami hat-trick 🔥🔥😎🇮🇳 - Interview by @RajalArora

Full video link ▶️➡️▶️➡️ https://t.co/13rbvlM24i pic.twitter.com/B9Zd2Xm4K3

— BCCI (@BCCI) June 23, 2019
"I was glad that there was a 16-run cushion because if there are less runs to defend then the situation changes and it becomes tougher for the bowler."
"It was a great feeling to be bowling again with Jasprit Bumrah."
Bumrah conceded five runs in his final over before Shami took charge and wiped out the tail with a hat-trick, making him only the second Indian bowler to achieve the feat at the World Cup after Chetan Sharma.
"I am very happy about completing the hat-trick and like you mentioned it is difficult to do so, that too at the World Cup. So I hope we can keep playing together and keep pulling off such fantastic wins."
It wasn't all hunky dory during the Afghanistan chase with as the lower middle order threatened to hit India out of the contest and the situation was causing a little worry in the Indian camp.
Shami, however was confident that he and Bumrah would pull things back in time.
"When we started bowling it was seaming around a bit at my end and we began well. But in the middle overs Afghanistan got away a bit when the spinners were bowling because they were able to put together partnerships."
"But I was confident about the final 10 odd overs because I was sure our plans would work out well."