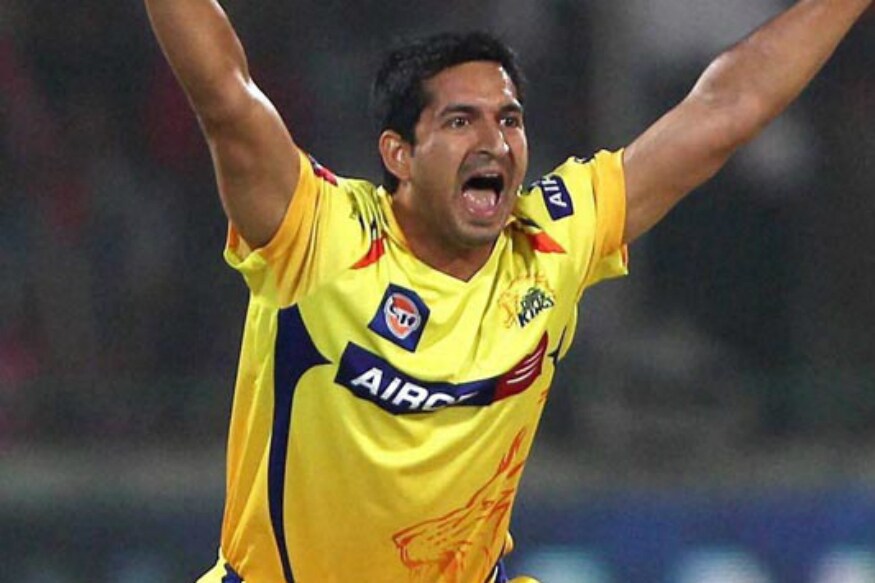 "It feels like I am finally going back home" - Mohit Sharma's first few words after being up picked by Chennai Super Kings for IPL 2019 were as much of relief as excitement. After a fierce bidding war between Mumbai Indians, Delhi Capitals and Chennai, it was his former team that bought his services for INR 5 CR and the medium pacer could not have been happier!
Chennai is after all where it all started for the 30-year-old.
Having made his first-class debut for Haryana in the 2011-12 season, Mohit made rapid strides in his career which eventually got him an IPL contract with CSK in 2013. He immediately showed off his skills bringing his variations to good use. His first stint with the franchise saw him bag 20 wickets in 15 games and the following season, in 2014 he was the purple-cap holder picking up 23 wickets in 16 outings at 19.65.
Mohit's consistent performances for CSK and his state Haryana soon caught the selectors' eyes and he was drafted into the national side for the tour to Zimbabwe where he turned in a Man-of-the-Match performance on ODI debut. By his own admission, the medium pacer owes a lot of his success to Chennai.
"I cannot explain in words what it feels like going back to Chennai," said an emotional Mohit to Cricketnext. "Everything that I have received in my life is from Chennai. I have played all my cricket here.
"Coming back to CSK, it is that kind of feeling that you might travel the whole world, but eventually you do have to come home and that is where you where you get maximum peace. The emotional connect with the Chennai staff, the Chennai people, the management is just unparallel. That kind of culture is very tough to develop but CSK has managed to do that quite early."
Mohit was brought back by CSK for the 2015 season before he made his way to Kings XI Punjab in 2016 where he played for three years. His performances dipped whilst in Punjab where he could only manage 33 wickets in 37 matches in the next three years. Maybe it was moving away from CSK that hampered his prospects, but now back, Mohit just has one thing in mind - to contribute to the team in every way possible.
"The only thing on my mind is how I can contribute for the team like I have in the past. Hopefully, I can do that this time around too. And not just with my bowling, batting and fielding as well," he said.
The other thing which has Mohit running excited is a chance to play under the leadership of Mahendra Singh Dhoni once again. Mohit made his IPL under Dhoni and has played a lot of cricket under the former Indian captain. Reuniting with Dhoni, who Mohit sees as a father-figure in the field, is probably the biggest takeaway for Mohit in this homecoming.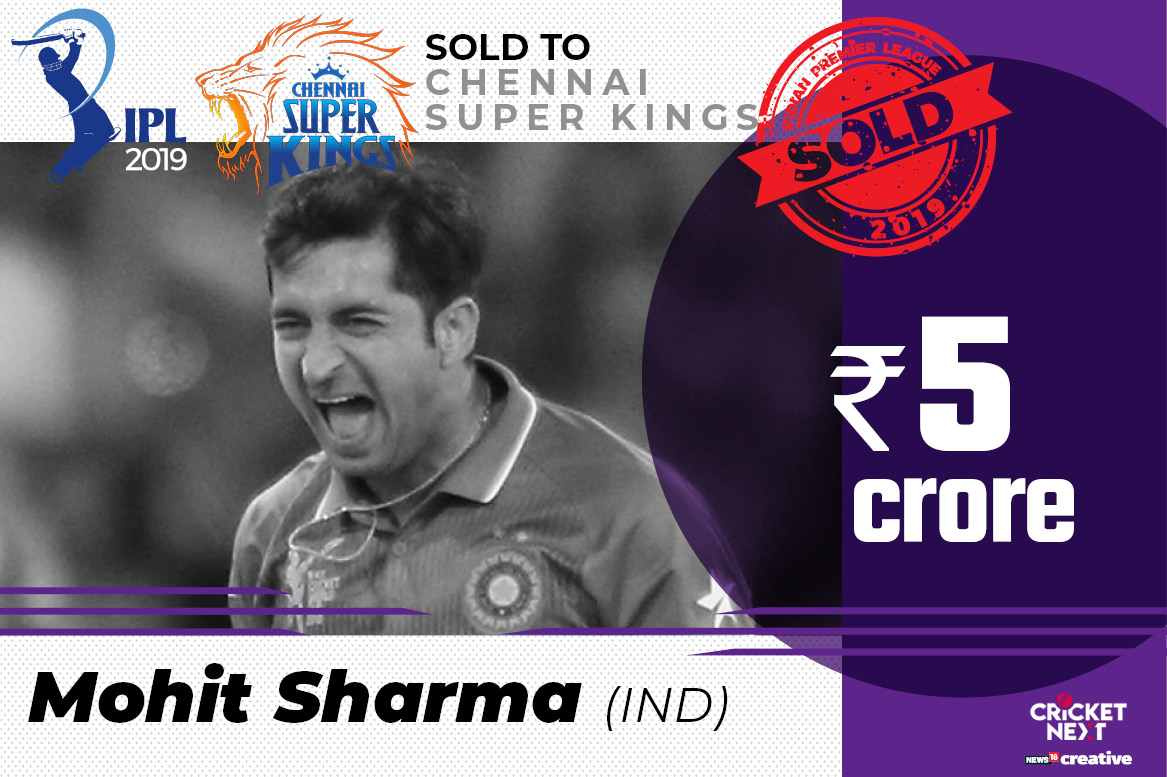 "Mahendra Singh Dhoni is not just like my elder brother, he is a father figure to me," quipped Mohit. "If I tell you that on a cricketing field, he is the one who has taught me how to walk, it won't be wrong.
"Not just on the field, even off the field, the kind of ways he has helped me is immense. I try to somehow follow his footsteps and become even a tiny fragment of the kind of man he is. It is like a kid will always admire his father - that is how much I look upto him.
"And it is not that he won't scold you. If you have bowled to a plan and then been carted all around the park, he won't say much, but if you do not follow a plan he will bash you up left, right and centre just like anyone elderly in your household does. But irrespective, he will back you 100% each time."
Mohit's biggest strengths are the number of variations that he has in his armoury. He has used them all at various stages of his career deceiving batsmen aplenty. However, he has no intentions to develop anything new at this stage and insists he will only want to sharpen the variations he already possesses.
"I feel variations are one such art which you have to consistently work upon. If out of the ordinary you develop something it is different, but I think the variations that I have in my armoury, if I can only build on that and sharpen it, I personally feel it will help me much more." Mohit said.
" To be honest, the variations don't matter, what matters is when to use them and how well you execute them."