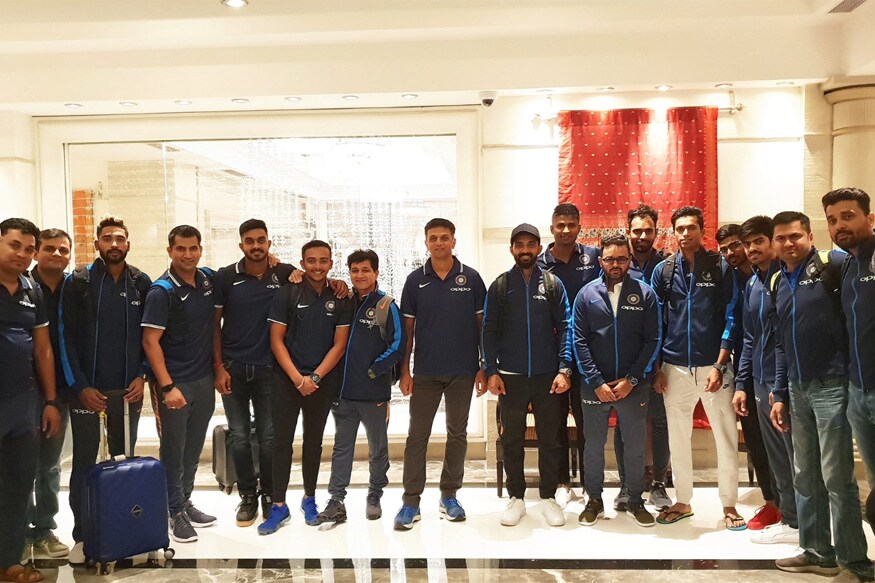 The India A team in New Zealand has a few members such as batsmen Murali Vijay and Ajinkya Rahane who will be eager to find some form ahead of the Test series in Australia and others such as Prithvi Shaw, eager to build on the bright start he's had on the big stage. Among these more high-profile players is an eager, young recruit – Delhi fast bowler Navdeep Saini, who has made some rapid strides in recent years and is now knocking on the doors of national selection.
Only five years ago, Saini had never held a cricket ball in his hand. He was playing a tennis ball tournament in Karnal where Delhi veteran Sumit Narwal happened to be watching. Saini was delivering yorkers at will with none of the batsmen being able to get him away for runs.
Narwal got so excited by what he saw, he immediately rang up his state captain Gautam Gambhir to tell him about the bowler. Gambhir called the youngster for a net session with the Delhi team and that's when, at the age of 21, Saini held the red ball in his hand for the first time.
It has been nothing less than a roller coaster ride for Saini since, who was almost left out of the Delhi squad for being an outsider. It was only after Gambhir's insistence and a run-in with the selectors, that Saini found himself in the team.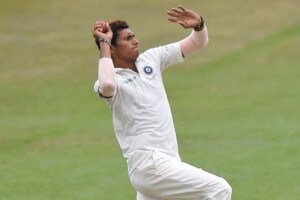 Navdeep Saini in action. (Instagram/Saini)
Saini's stock has seen a rapid rise in the last year. He has already been a part of the India A team and also got his maiden India call-up after he was included in the Test squad to face Afghanistan in June.
"I feel I know a lot more about my bowling now," Saini tells Cricketnext. "I enjoy bowling with the red ball. Though I have picked wickets in limited overs cricket as well but I feel more comfortable bowling with the red ball."
Being around the Indian dressing room and sharing space with the likes of Virat Kohli, MS Dhoni among others has given Saini a taste of what it takes to make it at the international level.
"One thing I have noticed about Virat bhai is that his intensity never drops," he says. "Even if he comes out for a net session or is in the gym, he gives his 110%. I have to do the same. My goal (of representing India) is near but I cannot let my intensity drop."
That is also the advice he has received from his mentor Gambhir, who had told him soon after watching him bowl that if he continues working hard, an India call-up won't be far away. The 25-year-old is now on the cusp of fulfilling that prophecy and this assignment with the India A squad to New Zealand has him all excited at the opportunity to play in conditions that that aid his style of bowling.
"I have had a word with a couple of seniors, I will look to pitch the ball up and get it to swing. Key will be to take early wickets," he says.
He followed a similar formula while playing for Delhi last year, picking 34 wickets in 8 matches to help his side reach the final. But a disappointing performance against Vidarbha meant Delhi could not lift their eighth title. It is something that still hurts Saini and he hopes to correct it in the coming season.
"I think we got a bit complacent in the final, we had beaten good teams to reach the final and got a bit overconfident," he admits. "But this time we will have to keep our intensity up and give 100% in all our matches."