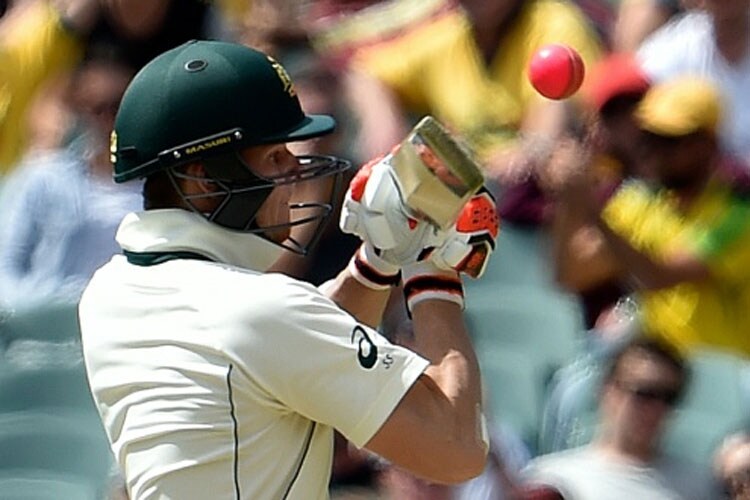 More pink-ball day-night Test matches are planned after the spectacular success of the historic trailblazer at the Adelaide Oval, which won plaudits from fans and players.
Test cricket got a pulsating makeover as Australia claimed a thrilling three-wicket win over New Zealand in the first Test in the game`s 138-year history to be played under lights.
Thirty-seven wickets tumbled in three days as the pink ball dominated the bat, in stark contrast to the run-laden low-attended first two Tests in Brisbane and Perth.
The crowds loved the experience with a total attendance of 123,736 fans thronging into Adelaide Oval over the three lively days. The opening day gate of 47,441 was the biggest at the Adelaide Test since the famous 1932-33 `bodyline` series.
Host broadcaster, the Nine Network, was also beaming with 3.19 million prime-time TV viewers across the nation watching Sunday`s last day, far more than normal for the third day of a Test.
Rival skippers Steve Smith and Brendon McCullum were in unison about the success of the initiative.
"The whole Test match was a great innovation, it was a great spectacle, and to get 120,000 people through the gates in three days is absolutely amazing," said Australia`s Smith.
McCullum enthused: "It`s a great concept. Overall, it`s a roaring success -- 120,000 people turning up over three days. People are voting with their feet. I think it`s here to stay, which is great."
The glowing praise appeared to justify Cricket Australia`s bold initiative and is emboldening them to flag the prospect of two more day-night Tests when South Africa and Pakistan tour next year.
The national body see day-night cricket along with the luminous pink-ball as the panacea to arrest dwindling interest in the traditional five-day format.
Based on the initial evidence, day-night Tests look set to become part of global cricket schedules for years to come.The South Australian Cricket Association is already negotiating to host another day-nighter against Pakistan in Adelaide next December, while South Africa are expected to get their first experience of pink ball cricket in Brisbane in the traditional home season opening Test.
"I don`t see why not, right time, place and conditions and the fans are calling out for it," CA chief executive James Sutherland said of the chances of the Gabba getting a pink-ball Test.
"The Gabba is a good option and have upgraded their lights, and I would have thought a balmy Test would be a pretty good place to watch cricket."
Prior concerns over the durability and visibility of the pink ball prompted Adelaide ground staff to produce a grassy pitch and square to ensure the newly-designed ball stayed in shape longer.
There were no major problems with the ball and not once was it changed during the three days of play.
McCullum felt there was a "touch too much" grass on the strip and said it was something to keep in mind for the next day-night Test.
"As pink-ball cricket evolves we`ll see the pitches won`t have quite as much grass on them," he said.
"It`s meant to allow Tests to be played at night and it`s not meant to differ or change how Test cricket is played. Under lights the pink ball responded a little bit much."
Australia coach Darren Lehmann agreed but fully supported the day-night Test concept.
"Maybe a little less grass, as a batter at night it was quite difficult," Lehmann said, but added: "It was exciting. It`s great to see a contest between bat and ball."