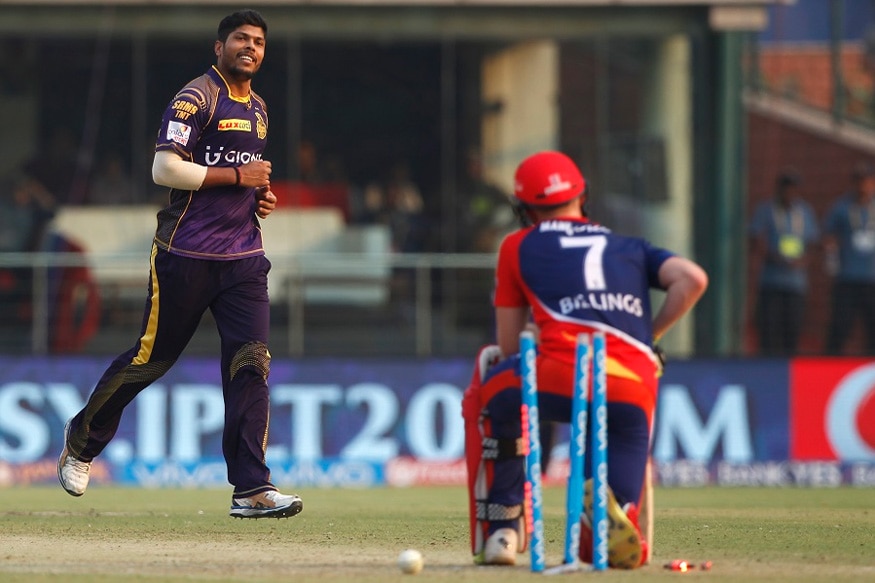 New Delhi: Former India fast bowler Zaheer Khan termed Umesh Yadav's contribution in India's successful home Test season as "tremendous" suggesting that there is no substitute to playing matches maintaining proper workload during training sessions.

"In India's home season, spinners played the main role but the supporting role of fast bowlers was tremendous. When you play bowlers, who are consistently clocking 140 kmph, you get some benefits. Umesh has had a tremendous season as he can reverse the ball. When the ball gets old, you need bowlers who have pace to reverse the ball," Zaheer, who will again captain Delhi Daredevils told media-persons at unveiling event of their overseas recruits Pat Cummins and Kagiso Rabada.

Also Read: Ashwin & Murali Vijay Out, Umesh & Jadeja To Miss Early Part of IPL 10

Zaheer was asked about the kind of workload Umesh would have after bowling nearly 356 overs in this season of Tests.


"You don't have control over injuries. All you can do is prepare as best as you can for the matches. Personally, when I was playing, I preferred to play more and more matches," said Zaheer


"When you are in rhythm, you can maintain workload during practice and looking at that -- someone like Umesh, he is not going to realise when 20 overs have gone by. That's the beauty of bowling fitness. With all bowlers playing Test matches and some level of cricket, it is easier in terms of bowling fitness. So more you bowl, better you will get. I always endorse match practice is best practice," the veteran of 95 Tests said.

Zaheer termed the core Indian batting line-up as seasoned and well-set unlike last year when they were a bit short on experience. He is hopeful that likes of Karun Nair and Shreyas Iyer will be able to compensate for the loss of JP Duminy and Quinton de Kock.

"We have always believed in youngsters and kind of potential they had. For someone like Karun Nair, who has a triple centurion and Shreyas Iyer, who is now a part of the Test team. These youngsters are no longer youngsters. They are seasoned campaigners with some experience. Our squad is settled. We are sitting pretty despite JP and Quinton are not going to available for this season," the skipper exuded confidence.

Team CEO Hemant Dua said: "The team management is working on replacements of Quinton de Kock and JP duminy. We have not yet decided on their replacements."

First Published: March 31, 2017, 8:31 PM IST