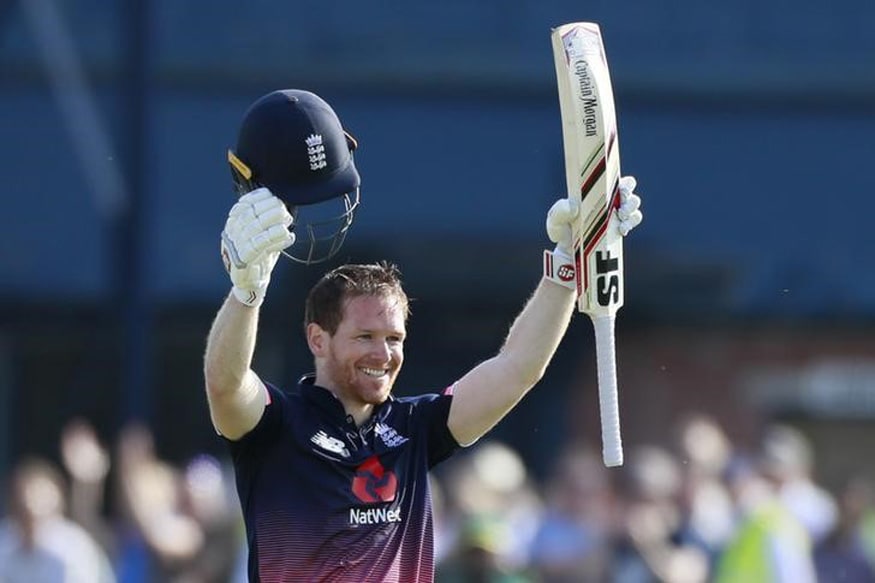 England's limited-overs captain Eoin Morgan will be one of the five 'icon' players in the new Twenty20 league in the United Arab Emirates, the Daily Mail reported.
Morgan has signed a contract worth £270,000 to play in the five-team UAE T20X, which is scheduled to run between December 19 and January 11 next year. The Emirates Cricket Board, the proprietors of the new league, had earlier named Andre Russell and David Miller as the first two icons of the tournament.
Morgan said the emergence of new T20 tournaments is good for the sport, suggesting they help development of cricket in different parts of the world.
"I'm really excited about being part of it," Morgan was quoted as saying by ESPNcricinfo. "Being part of a new tournament, there's always that bit more behind it because it's a new step, in the right direction, for an association. And with it being T20, it always has that financial incentive, in order to bring money back into the grassroots of the game.
"One thing about this tournament over every other that stood out for me - every tournament around the world you play in, there's probably one stipulation where you have to pick an Under-23 or an emerging player in your squad, whereas this new tournament, you have to have three UAE current players in your squad and three Associate nation players in your squad. And that being set out from the very beginning rally does put the development of the ECB's future players at the forefront of the tournament."
The tournament is still in its planning stages, but the clash of schedule with the Big Bash League has put Cricket Australia in a fix with overseas players likely to earn more in the UAE T20X in a shorter span. Morgan, who leads Kerala Kings in the ten-over league in UAE, had himself featured for Sydney Thunder in the BBL.
There were reports that the ICC were mulling a restriction on the number of leagues for individual players, but Morgan said such moves would lead to legal issues.
"I'm sure there would be some huge legal ramifications, of restricting guys' employment, so I'm sure that would be met with quite a big (opposition). I'm not sure how it would work," Morgan said. "I don't see that going through."
"It creates a question, if you're a young up-and-coming player, whether you want to make a decision early about sacrificing playing international cricket or going to one of the leagues. It's not really a question you want to be asking yourself - or you shouldn't have to ask yourself."
Former South Africa captain AB de Villiers will play the role of 'global ambassador' for the tournament. The tournament organisers have also expressed interest in roping in Steve Smith and David Warner to participate in the competition, as the duo will not be allowed to feature in the BBL owing to their suspensions following the ball-tampering saga.