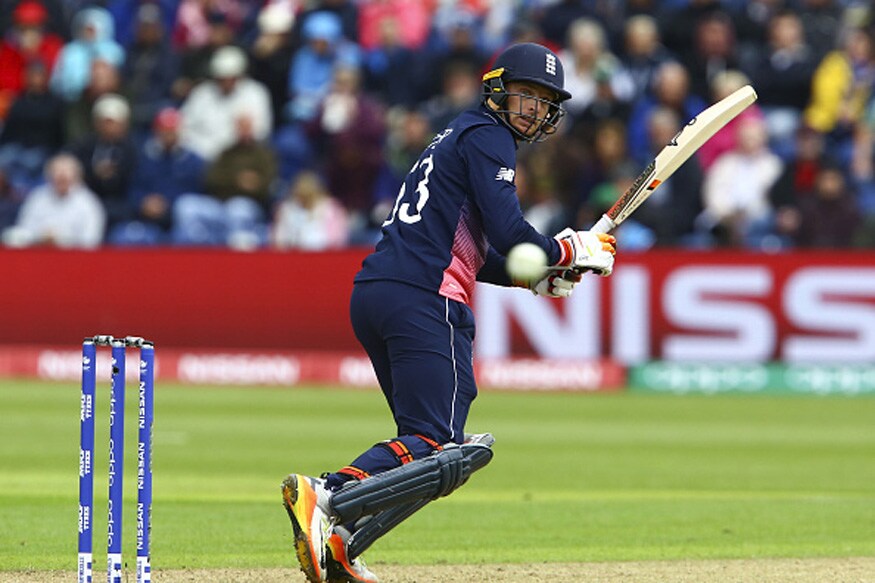 Nottingham: England one-day captain Eoin Morgan hopes Alex Hales and Jos Buttler have to change their schedules for the off-season by gaining selection for the Ashes tour of Australia.
A things stand, limited-overs opener Hales is heading to South Africa for their new Global League Twenty20 tournament, with wicketkeeper/batsman Buttler destined for a stint in the Bangladesh Premier League.
But all that could change if they are included in the Ashes squad, due to be announced on Wednesday.
Both Hales and Buttler have had a taste of Test cricket without nailing down a place and neither featured in any of this season's seven Tests at home to South Africa and West Indies.
But such is the uncertainty over England's batting, with only veteran opener Alastair Cook and skipper Joe Root currently certain of their places in the Test team's top order, that Hales could yet gain an Ashes place.
Meanwhile one-day international gloveman Buttler may be on the plane to Australia as the reserve wicket-keeper behind Test incumbent Jonny Bairstow.
"Jos is going to Bangladesh and Alex is going to Stellenbosch in South Africa. That's their alternative plans," said Morgan of Hales and Buttler after the washed-out second one-day international against West Indies at Trent Bridge on Thursday.
'Pinnacle'
"I'd like to see them play in an Ashes series.
"Ashes and World Cups are the pinnacle of our careers so to see guys playing in that format and doing well would boost confidence massively.
"They have a huge amount of ability in all three formats and if an opportunity presented itself in an Ashes series as opposed to a T20 league, I'd say take the Ashes every time," the former Ireland international insisted.
Hales's first spell in the Test side ended after last year's home series against Pakistan.
He refused to take part in the subsequent tour of Bangladesh on security grounds, although he may well have been dropped after a run of low scores in any event.
Hales scored a double century for Nottinghamshire against Derbyshire in the County Championship second division last month.
That one innings, however, accounts for more than half of his total Championship runs this season.
Hales though has been in superb white-ball form and there are those who believe he could yet flourish in Test cricket as a middle-order, rather than opening, batsman.
"I think if I was in Alex's position, I'd just do as much as I can and see if I was selected," said Morgan, who will hope England can extend their 1-0 lead over West Indies when the third of a five-match ODI series takes place in Bristol on Sunday.
"I think it's nice he has an alternative plan so it's not the be-all and end-all for him to be selected for the Ashes. It takes a little bit of the weight off his shoulders.
"But certainly in the form he's shown throughout this summer he's got to be one of the most in-form batsmen in county cricket at the moment."